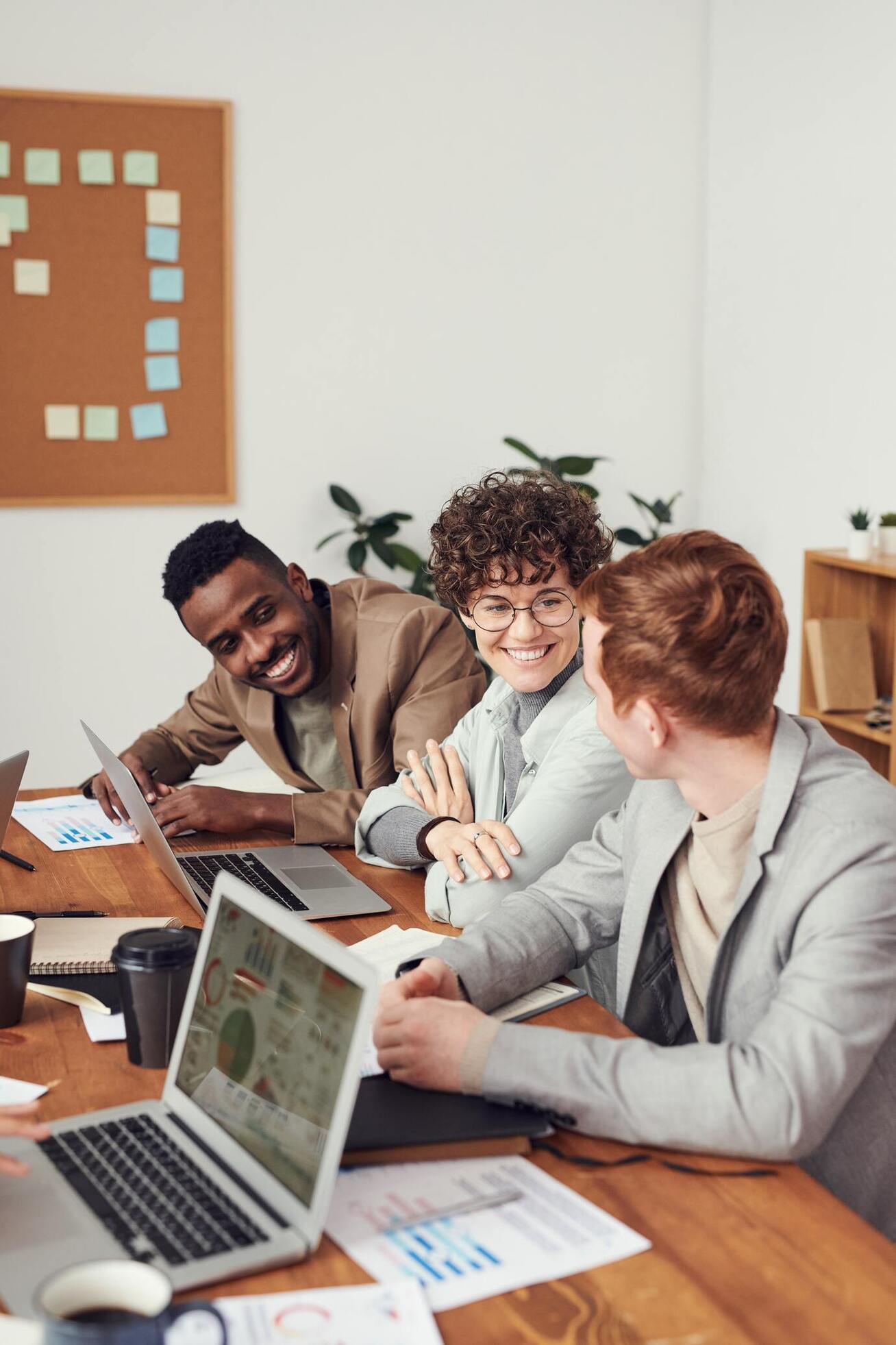 21 Apr

The Role of HR in Training and Development: Assisting Employees in Developing Skills

Posted at 08:44h

in

Career Development

,

Employee Engagement

,

Featured

,

Leadership Development

,

Learning, Training & Development

,

Motivating Employees

,

Organisational Change

,

People Management

,

Performance Management

,

Workplace Culture

0 Comments

Human resources plays a vital role in any modern business, and it's important to note that the role of HR has changed dramatically over the years. Back in the day, you could expect your HR staff to handle administrative tasks and processes, show the newcomers around, and handle workplace disputes. Nowadays, though, HR is heavily focused on employee engagement, happiness, and success, across a variety of departments and mission-critical processes.

Yes, the role of HR in a growth-oriented company is that important nowadays, because these specialized people experts have the skills and the education necessary to add value to your biggest assets – your employees. Whether it's through technological advancement, their people skills, employee monitoring and guidance, your HR specialists can make a big impact on your employees and their careers.

Let's take a look at how your HR staff can assist in training and development, and how they can take your employees to new heights.
Gathering the necessary employee data
If there is anyone in your organization who should have access to employee data and continuously monitor your workers, it's your HR team. HR experts are best suited to monitor employee performance in a straightforward and personalized way, and derive relevant insights using their skills and experience, but also their dedicated HR software that gives them a comprehensive overview of your workforce.
Nowadays, you can find HR solutions with a variety of features that allow them to monitor everything from performance to employee sentiment and workplace communication, and keep track of important KPIs that will tell them exactly what to focus on for every employee. All of this data serves to create detailed reports which they can use to gain a deeper understanding of your employees to start tailoring their development plans.
Gaining a deeper understanding of employees' goals
If you want to support your company's growth, you need to focus on your employees and their goals. It might sound counterintuitive at first, but consider the fact that your employees are your most valuable asset, and that their happiness and fulfilment brings higher productivity and better results. You can't expect your employees to achieve more if they are unsatisfied with their current standing in your company, or if they're feeling like their careers are stalling.
Keep in mind that they have their own personal and professional goals that they want to achieve. This is not only true for employees, but also for any candidate and job seeker that comes through your door. In order to grow, you have to facilitate employee growth, and your HR staff is best suited to gain a deeper understanding of their goals and create personalized plans for the individual.
Guiding employees through professional development
Every employee deserves a personalized development plan, and while this is often up to the managers, it's important to note that your HR specialists can help create better experiences for every employee. Nobody knows your people better than your HR leaders, and these professionals should guide your employees through their development plans and create a path that works for them.
For your IT professionals who are unsure how to upskill, your HR specialists can guide them through the various Microsoft Azure certifications and other IT courses on the market, and how each one can benefit the individual and help them achieve their goals. For your marketing staff, your HR experts can help them branch out and acquire new skills in content marketing or paid advertising according to their unique interests and goals.
The list goes on, and while it might sound like a lot of work for your HR department, it's the best way to streamline and make employee development more efficient, personalized, and effective.
Asking the right questions and getting the right feedback
When you're unsure how to improve morale or productivity, or what you can do to nudge your employees in the right direction, you should rely on your HR professionals. These specialists can ask all the right questions to get honest and insightful answers that will help you tailor every development plan and make better quality-of-life decisions for your employee collective.
While they might be afraid to voice their opinions to you or provide honest workplace feedback to the upper management, they will feel much more open to talking to your HR staff. This will provide you with invaluable information about your workforce and help you take your own leadership to the next level.
Pair the right employees with the right mentors
Last but not least, be sure to use your HR specialists to pair your employees with the best mentors in your business or the industry. Depending on their individual goals and career paths, you can help your employees get the additional education and mentorship they need to expand their skillsets and bring more value to your company.
This is also a great opportunity to incentivize your employees to network more for their sake and the sake of the company. When it comes to educating and training new employees, on the other hand, your HR staff can pair newcomers with the right veterans in your organization so that they can learn the ropes quickly and become productive members of your team from day one.
Wrapping up
As you can see, the contribution of HR in training and development is indispensable to your company. Use these tips to empower your HR experts to take employees under their wings and help them unlock their true professional potential.
About the author
Jacob Wilson is a business consultant, and an organizational psychologist, based in Brisbane. Passionate about marketing, social networks, and business in general. In his spare time, he writes a lot about new business strategies and digital marketing for Bizzmark blog.