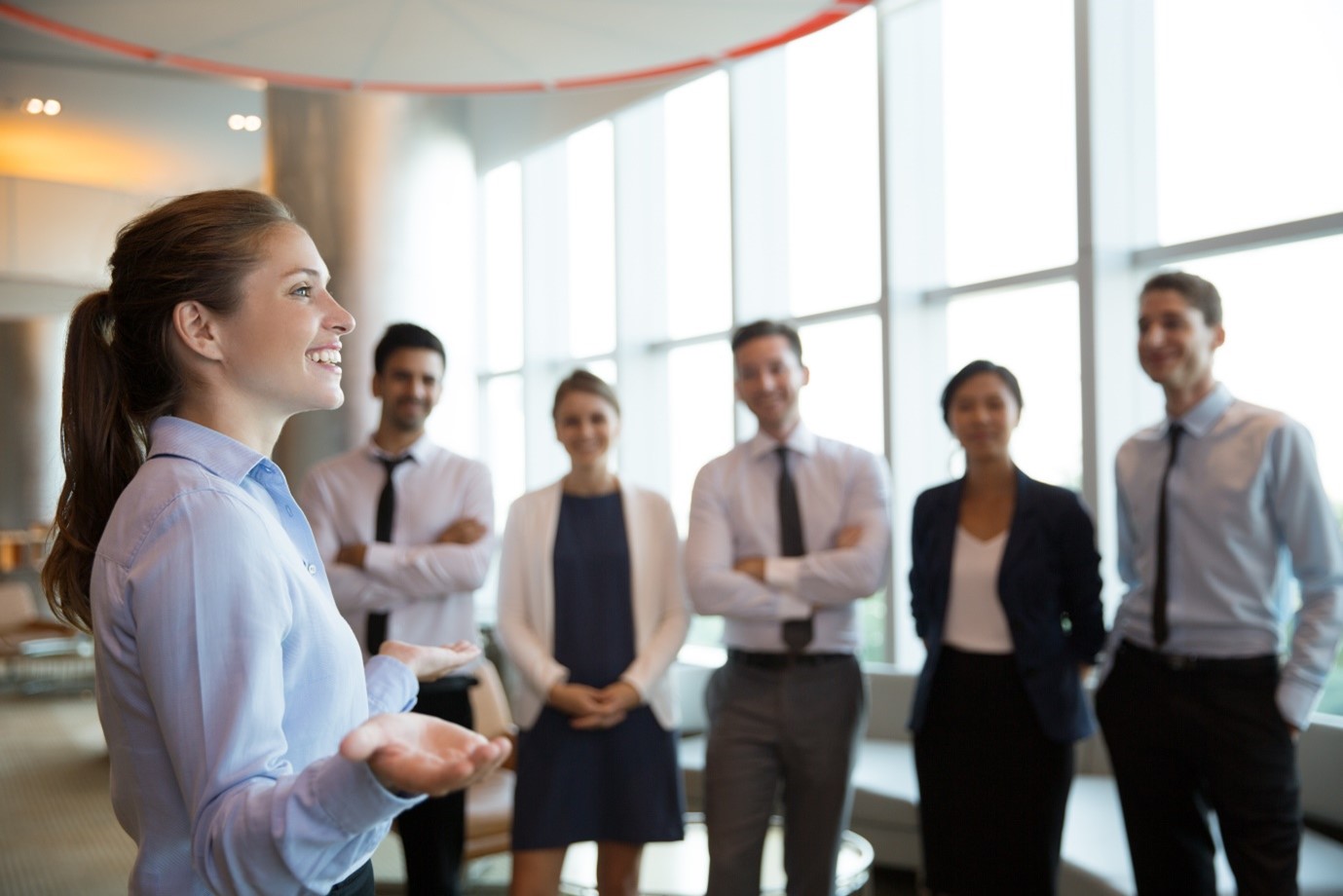 27 Oct

The Top 5 Soft Skills Training Courses to Stay Ahead Of The Curve

It's essential to focus on developing so-called "soft" skills to stay ahead of the curve in human resources. These are the skills that deal with communication, networking, and building relationships. Even if you are an employer or a company owner, you need to develop these skills to manage your team effectively.

In modern times, there is immense importance of corporate soft skill training. By honing these skills, you and your team will be better equipped to handle the challenges of an ever-changing workplace.

If you're looking forward to improving the HR soft skills of yourself and your team members, here is some vital information to get you started:
Types of Soft Skills
While both hard and soft skills are necessary for professional success, employers value the importance of soft skill training more. It is an investment in your and your organization's future. You can focus on the below-mentioned soft skills to begin with, and move ahead according to the response of your team.
Communication
Communication is the ability to share information with others effectively in verbal or written form. It involves both speaking and listening, and it's an essential skill for any professional.
Problem Solving
Problem-solving is the ability to identify and solve problems promptly and efficiently. It's a key skill to be successful in every field. It is one of the best types of soft skills to master for anybody.
Team Work
Success can't be achieved without every single team member coming together and working towards a common goal. That's called teamwork. It is the ability to work effectively with other people.
Adaptability
Adaptability is the ability to adapt to change with agility and ease. An organization may need to ask for a change in speed, pace, or working method of the team with changing circumstances. It's a critical trait to be successful in a rapidly changing world.
Interpersonal
Interpersonal skills are the ability to interact effectively with others. These interactions may include the exchange of constructive criticism. They are essential to building solid relationships with co-workers, clients, and customers.
Work Ethics
Work ethics demands you to be honest and trustworthy and act with integrity. Ethics teaches professionals to adhere to a code of conduct or set of moral principles with or without anybody checking on them.
This is quite a list! How to develop these qualities in yourself? How to give soft skills training to your team? Where to begin? Are there any set strategies? The answers to all these questions are in the next section.
Soft Skills Training Course
There are soft skill training courses that can be useful to impart knowledge and understanding of various soft skills. You can select one or more than one module for a group of employees you think can benefit from the particular training program. Here's a closer look at what you or your team members can expect to learn in those courses:
Team Building
In today's workplace, working effectively as part of a team is more important than ever. In this module, you'll learn how to build strong teams that can accomplish any goal through various activities and exercises.
Observations
One of the most important aspects of being a successful leader is effectively observing those around you. This makes observation skills (which can help you improve your team's performance) one of the most vital corporate soft skills training programs.
Mentoring
As a leader, it's also essential to be able to coach and mentor those who report to you. This module teaches you how to effectively coach and mentor your team members.
Performance Reviews
There are courses and training programs to train you in effectively reviewing your team's performance and giving them feedback. In the meanwhile, you can use your interpersonal skills to guide your team members on how to improve their performance at work.
Team Interaction
For a team to be successful, the members must interact effectively with each other. This soft skills course trains you and your people to promote effective team interaction.
Soft skills are essential to staying ahead of the curve. By improving your communication, teamwork, and conflict-resolution skills, you will be able to set yourself apart from the competition.
If you want to improve your soft skills, consider taking a soft skills training course or attending a workshop. With the right tools, you can be on your way to becoming an effective and successful leader in no time.
Author Bio:
Suman Agarwal is an award-winning image management professional. She has helped students, homemakers, women on sabbatical as well as people seeking second career alternatives to explore Image Management and Soft Skill Training as a vibrant professional choices. She frequently writes blog posts about the urgent need for image consulting professionals and soft skill trainers in the 21st century and loves guiding people in exploring lucrative career options. Write to her at sumanagarwal@imageconsultinginstitute.com to seek advanced career guidance.