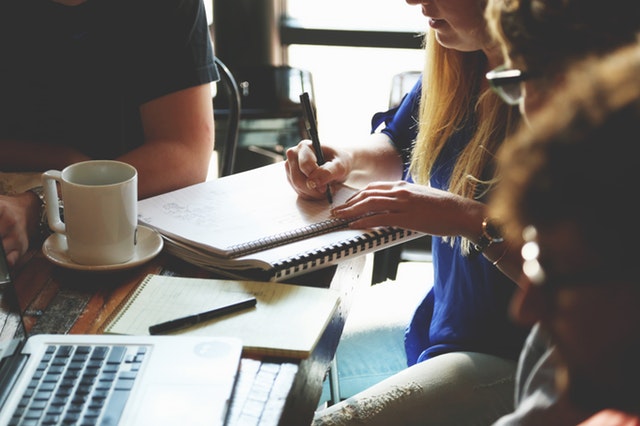 13 Mar

The Art of Matchmaking Blog Series: A new HR approach to the employee journey

Posted at 10:30h

in

Career Development

,

Employee Engagement

,

Featured

,

HR Strategy

,

Leadership Development

,

Learning, Training & Development

,

Managing

,

Motivating Employees

,

People Management

,

Performance Management

,

Workplace Culture

0 Comments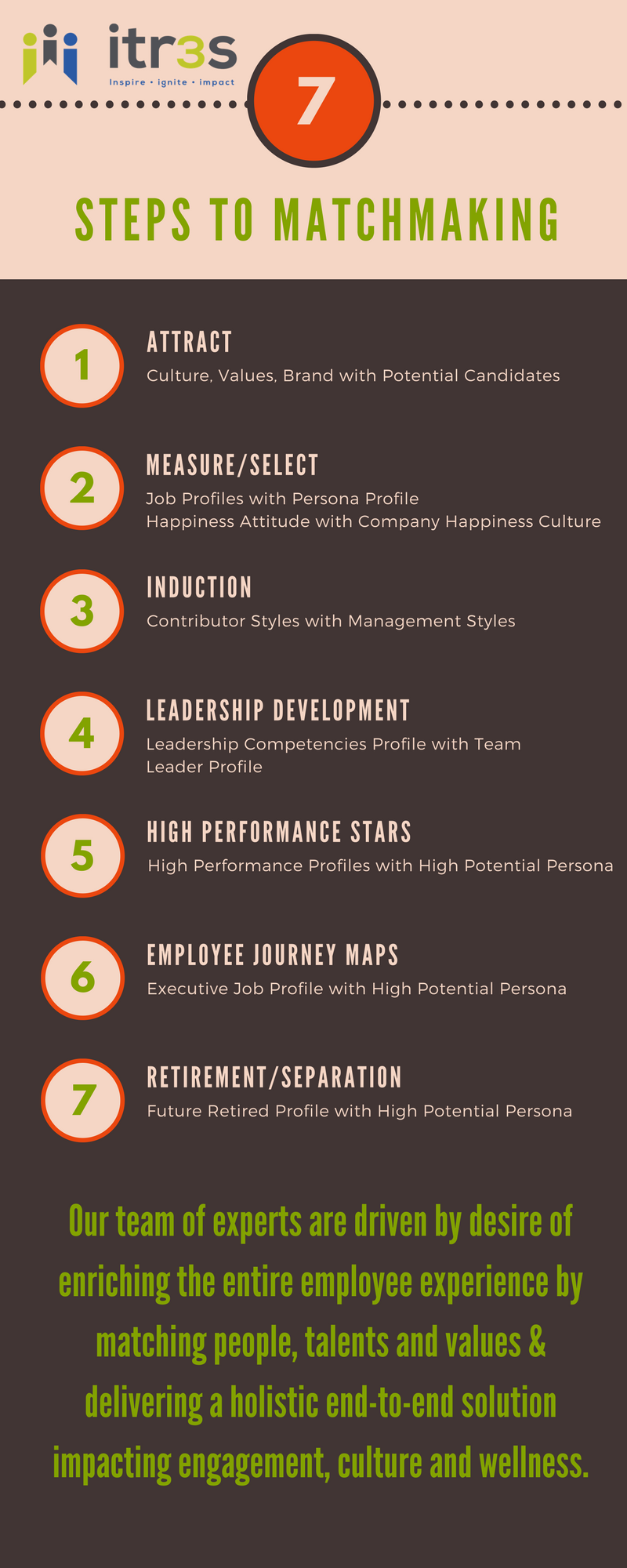 For the last 15 years I've been accompanying organizations to maximize performance, retention and engagement (earlier described as job satisfaction) by implementing strategies specifically design for Human Resources projects for the recruitment & selection team, learning & development team or the employee relations team. Today we are experiencing a shift in the workforce where the organization now think about the reasons why candidates/employees want to work with them versus they need to work with them. This mindset change has impacted the role of "Human Resources to Human Transformation" as Jacob Morgan explains in his employee experience research.
The new workforce pays attention on how the company makes them feel. Research demonstrate clearly the reasons an employee leaves a company is related to how they felt with the company and the boss. Human Transformation is all about the employee experiential journey including the technology needed to be successful, the working space that defines management styles and the company culture.
The Art of Matchmaking is a holistic, integrated 7-steps signature process where the relationship between the candidate, later employee and the company strengthens as they get to know each other, blend to a common language, learn and grow together from shared lessons and shine as a recognized celebrity brand in the outer world. The 7-steps demonstrate how we can transform by enriching the entire employee experience delivering an end-to-end [attraction – to – retirement] solutions to inspire employees with a purposeful, meaningful & productive work, ignite their potential and impact engagement, happiness and productivity at your organization. Every step of the journey is supported with the matchmaking method using assessments for employee self-awareness to provide learning and development resources for employee self-realization.
The employee experiential journey starts when our social media and employer brand Attracts (1) the potential candidate. (2) Measure and Select evaluating job-fit, culture-fit and emotional intelligence-fit with the organizational culture.  Third step (3) Induction when employee & management styles start working together. Now the employee had demonstrated leadership potential and it's time for the fourth step (4) Leadership Development. Step (5) High Performance Stars and (6) Employee Journey Maps are exciting times for both leader and top management as they are sketching together their future and later start closing relationships with last step of Retirement/Separation (7).
The Art of Matchmaking Series will describe each of the 7-steps journey including Human Transformation top trends for attracting, engaging and retaining top talent. Until next time…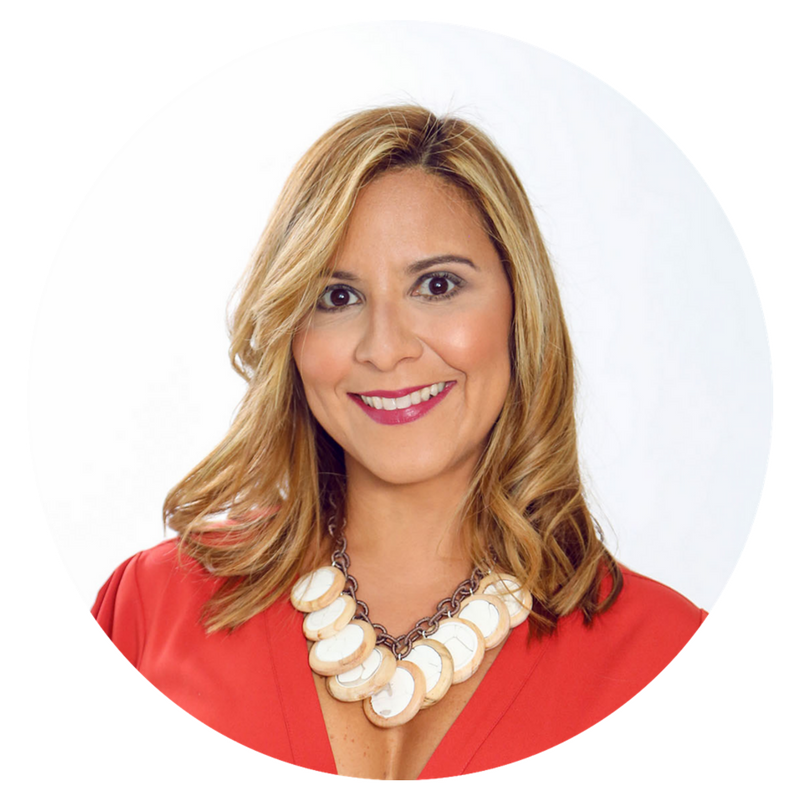 Magda Vargas Battle, SPHR, SHRM-SCP, has a Bachelor of Arts with a Major in Social Sciences at the University of Puerto Rico, Río Piedras. Mrs. Vargas is Certified High Performance Coach and SPHR (Senior Human Resources Professional) from the HR Certification Institute. Recently certified as Human Capital Development Specialist in Change and Transformation by Srini Pillay, M.D., CEO of NeuroBusiness Group (NBG) and Assistant Clinical Professor of Psychiatry at Harvard Medical School. For the past sixteen years, Mrs. Vargas has specialized in the areas of Human Resources Development and Workforce Planning & Employment in various organizations in Puerto Rico and USA. One of her greatest contributions had been her experience implementing needs assessment strategies providing employees with the skills to meet current and future job demands. Mrs. Vargas held a Director position at the Board of Directors of the Chamber of Commerce of Puerto Rico. She is active member of SHRM Puerto Rico and Miami, Florida and Doral Chamber of Commerce, Doral, FL.
The companies for which she had worked include companies specialized in Banking and Finance, Sales and Marketing and Manufacturing such as Kelly Temporary Services, Careers, Inc., Ethicon, Clorox Co., Doral Financial Corporation and Profiles International, Inc. who is recognized as the global leader of assessment instruments ("Assessments") and tools specialized for the management of Human Resources.
In 2004, Magda embraced the entrepreneurship dream and started her business as a Management Consultant offering a variety of services including Internal and external Talent Discovery and Development, and the opportunity to implement in their talent management processes, measuring tools that help predict behavior and ensure the success and productivity of the candidate or current employee. In 2008, Mrs. Vargas acquired the exclusive license for the sales and distribution of Profiles International in Puerto Rico. In 2009, Profiles International, Inc. awarded her with the National Director Rookie of the Year 2008. Today Mrs. Vargas partners with Profiles International, Inc. with a distribution license for Puerto Rico, USA, Dominican Republic and Panama.
During the past thirteen years, Itr3s has held various business relationships with multinational and local industries. Some of the private companies that have relied on their products and solutions for the past years are: Coopervision, GSK, Bard, Unilever, PepsiCo, Courtyard by Marriott, International Meal Company, Empresas Santana, La Concha Resort, Wendco (Wendy's), Caribbean Glaze Corporation (Krispy Kreme). In addition to their retail business, Itr3s Corporation develops and grows its market with authorized resellers in PR and USA.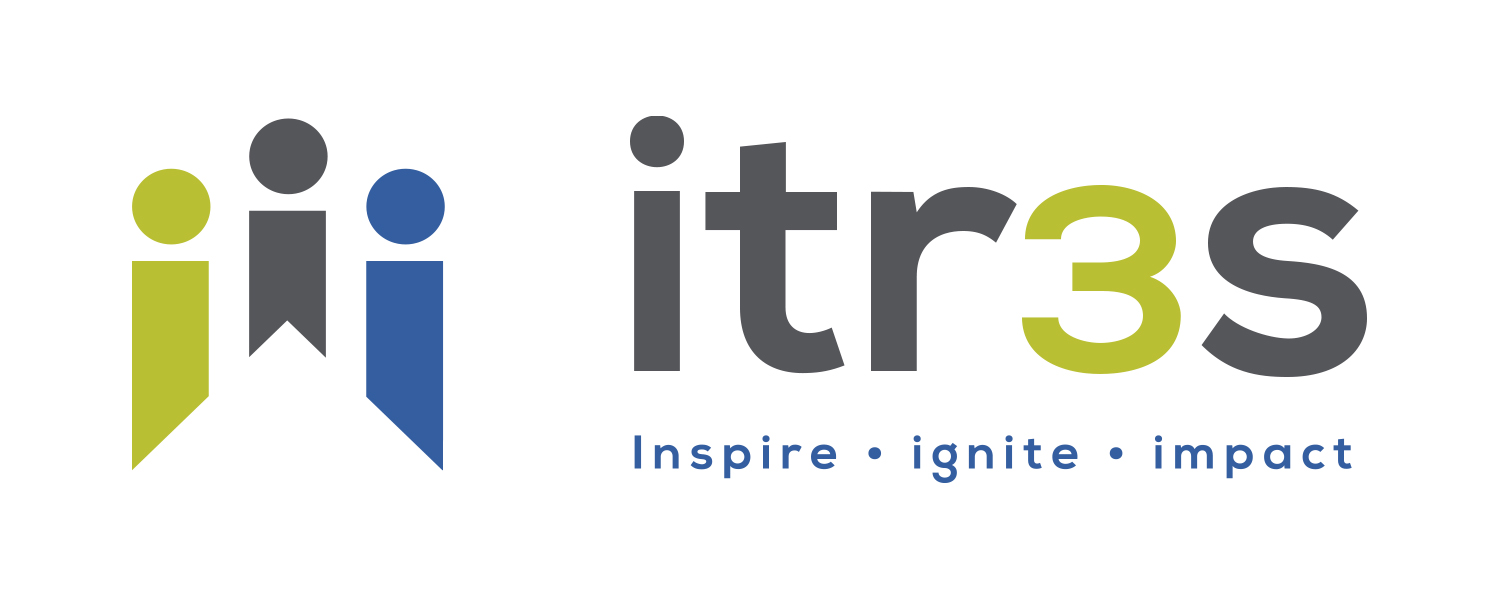 Subscribe for the best of HR Management direct to your inbox: