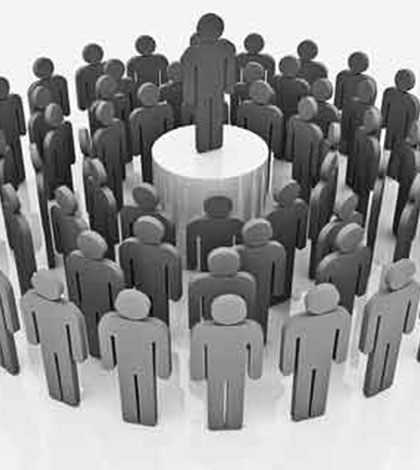 20 May

Higher purpose defines an organisation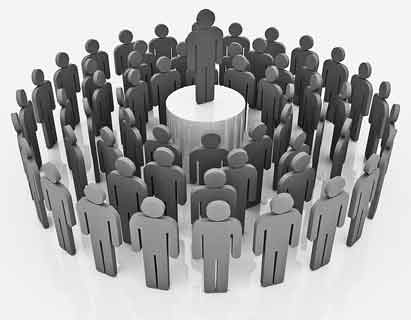 By Richard Rekhy – mydigitalfc.com
TOP JOB: The world today needs leaders who follow a moral compass. Now is the time for companies to be inspirational and attract those who value integrity and believe in adding value to their communities and the greater world
There is no more strategic issue for a company, or any organisation, than its ultimate purpose. For those who think business exists to make a profit, I suggest they think again. Business makes a profit to exist. Surely it must exist for some higher, nobler purpose than that."
—Ray Anderson
Most organisations have mastered the art of defining their vision and mission statements to label themselves as best-performing, most profitable, most efficient, most client oriented, most sustainable and the most ethical organisation. However, even with these words, companies are setting the bar too low. A higher purpose needs to articulate the organisation's ultimate purpose in the world and what the world will miss if it ceases to exist.
For an organisation to define its 'higher purpose', it must go back into its history — to trace the reasons it was created, to revisit the values and ethos of those who created it. McKinsey has sustained its position over multiple decades owing its astounding success to the principles set down by Marvin Bower. "If you looked after the client, the profit would look after themselves." What he looked for in new hires, he said, was "outstanding character, intellect, responsibility, initiative and imagination." Bower created what became known as 'the McKinsey way', giving people responsibility and compensating them well. For him, people and their intellect were the firm's greatest assets and that's what he invested in. He was clear about why the firm existed and he articulated it, and ensured the concept was tied into the firm's strategy and its implementation.
What makes people love their daily work? What motivates them to come to work every morning, energetic and in positive spirits, and work beyond the call of duty? The answer lies beyond money, in a shared value system. Partnering with people who believe in what the organisation believes in, transforms the organisation into a cohesive force driving towards a common direction. It aligns decision making to the purpose, cutting through the clutter to target the core of issues.
Businesses are people, and so they need more than just brains and financial acumen to emphasise not just shareholder value but also stakeholder value. It is a statistically proven fact that high growth companies are led by people who are determined to make a positive difference in the communities that they operate in. They realise and publicly acknowledge that no business can exist without a life-sustaining ecosystem, motivated employees, faithful customers and suppliers, believing financers as well as supportive communities. These leaders understand that their role is to propagate and serve the purpose of the organisation to build long-lasting, sustainable relationships. They create and sustain a culture built on values and principles that connects the stakeholders to each other and to the company's purpose.
To drive 'higher purpose' deeper into the heart of an organisation, there must be clarity about what is non-negotiable. The core message must translate itself across divisions, functions, and business units, and must also speak to personal hopes and values. From the time a person is hired, their goal setting, performance evaluation, compensation and rewards must be linked to the higher purpose. The role of the HR function in this respect has become more important than before. They must be the CEO's partners in ensuring that each business unit of the company, across every part of the world lives and breathes the higher purpose. The vision and higher purpose is not simply a set of beautiful sounding words, they must be lived up to, in every way the organisation conducts itself —in routine or during crisis.
Let's take the case of Johnson & Johnson. In the space of a few days starting September 29, 1982, seven people died in Chicago after taking cyanide-laced capsules of extra-strength Tylenol, the painkiller that was a best-selling product.
The world predicted that the Tylenol brand, which accounted for 17 per cent of the company's net income in 1981, would never recover from the sabotage. But only two months later, Tylenol was headed back to the market, this time in tamper-proof packaging and bolstered by an extensive media campaign. A year later, its share of the $1.2 billion analgesic market, which had plunged to 7 per cent from 37 per cent following the poisoning, had climbed back to 30 per cent.
What differentiated Johnson & Johnson's handling of the crisis from others? It placed consumers first by recalling 31 million bottles of Tylenol capsules from store shelves and offering replacement product in the safer tablet form free of charge.
The world today needs leaders who follow a moral compass that points in the right direction. Now is a great time for companies to be inspirational and attract those who value integrity and believe in adding value to their communities and the greater world. In today's world, CEOs will not be judged by market capitalisation or share value, but by what impact they are having on society and how many lives they have touched.
(The writer is CEO of KPMG India. Views expressed in this article are personal)
Subscribe for the best of Leadership Development by email: