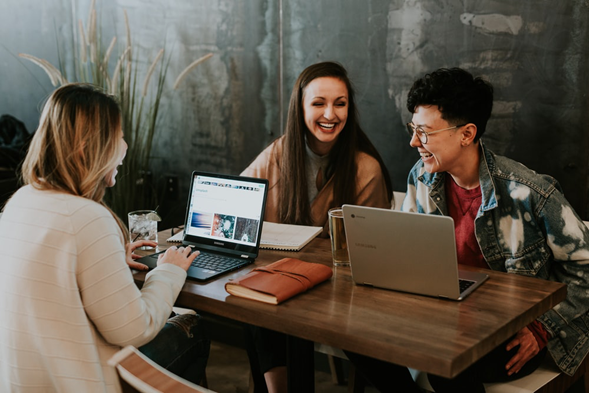 26 Jul

8 Employees Benefits That Really Boost Morale

Employee turnover is constantly increasing by the minute. On average, workers will stay with a company for 4.2 years. However, 20% of turnover happens in the first 45 days of work at a new company, and the turnover is 10 times higher in the first year. As a result, by 2030, the US is projected to lose $430 annually due to low talent retention.

Top talents seek companies with the best environment to work. So, to attract and retain top talent, you must introduce the best incentives to support and help make their lives easier. These perks give companies a competitive edge and allow you to develop a happy and positive workforce that boosts employees' morale.

Let's look at the most prominent benefits that can boost the company's morale to put their best in what they do.
You can include specific benefits in your work culture to boost engagement and performance. Let's check them out below:
1. Parking management solutions
While many employers focus on other employees' benefits, they miss out on one of the most critical perks many workers look forward to – parking management solutions.
Every employee wants convenience in their workplace, and an automated parking system is an excellent way to start. Rather than looking for places to park and long queues during rush hours, introducing parking management software eliminates these hurdles and promotes convenient parking.
It notifies employees of vacant parking spaces and directs them to the right places. So, rather than driving around looking for a convenient parking spot, they know precisely where to park, saving time and boosting efficiency.
A parking management solution also gives workers a sense of security. They offer advanced security features that detect suspicious vehicle theft activities. The upgraded security facility prevents theft and authorizes access to the parking lot, allowing workers to go about their daily activities without worrying if their vehicle is stolen.
Car parking management solutions are a less rigorous approach to managing vehicles in the facility. The software can be integrated into many devices, so workers can control their parking wherever they are. Parking solutions also offer customization features that allow workers to personalize the settings to suit their needs. They eliminate the traffic, parking and vehicle security stress, boosting engagement at work.
2. Corporate happy hour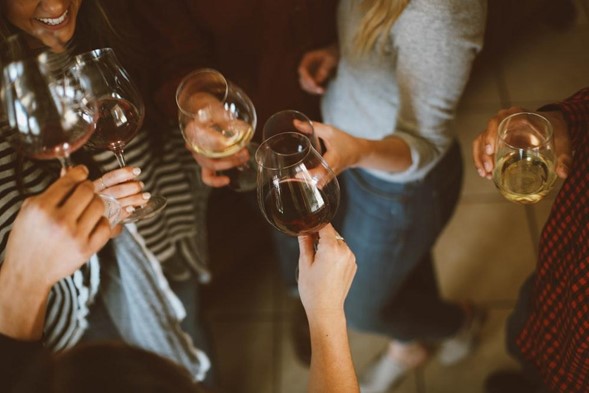 Happy hours are a critical employee benefit that encourages bonding, productivity and commitment to work. Dedicating specific hours for workers to grab drinks, have lunch or have fun during office hours will boost their morale and promote effective talent management. First, it's an excellent time for them to relax and revitalize between office hours, reducing pressure and easing stress.
Second, it's an opportunity for them to bond with their employees in a relaxed setting, promoting positive workplace culture. Happy hours enable workers to maximize the discounts provided, relax and connect with the rest of the team to improve socialization.
Also, it makes work much more fun and gives workers something to look forward to. Additionally, employees will become better engaged at work because they are less stressed. Lastly, it projects you as an organization interested in employees' need to have fun and socialize, further promoting workers' engagement and commitment to their roles.
3. Learning opportunities
Top talents want to work with companies that facilitate their career growth. Beyond good pay, they want a workplace culture that encourages them to improve. Career development helps workers feel fulfilled and convinced they are reaching their full potential, enabling them to stick with organizations that allow them to grow.
So, promote learning opportunities, attract and keep your most qualified workers by reimbursing their tuition fees, and supplying resources and tools to learn and improve their skills. You can also provide in-house learning opportunities by organizing training to help them improve.
By doing this, you show your workers how much you care and are willing to invest in their growth. Additionally, investing in their development helps them feel recognized and valued, which makes them happy and satisfied with their jobs.
The company also benefits from improved performance. Employees will be better positioned to solve organizational problems through learning opportunities. The expanded knowledge and skills empower workers to offer innovative solutions and ideas, upscaling the company's growth. Workers will also be encouraged to give back to the company, boosting performance and skyrocketing organizational development.
4. Volunteer Time Off (VTO)
Implementing volunteer time off is an excellent employee benefit that can retain workers. Many workers want to work with organizations that will allow them to give back to their community, so implementing a VTO keeps workers in your organization.
Therefore, allow the staff to volunteer during their workday and get paid. This way, workers can give back to society and retain their wages.
Volunteering is a critical activity for many employees because it allows them to make an impact, increasing fulfilment and enabling them to perform better at work. Conversely, if workers feel like their job is getting in the way of giving back to their community, they may feel disengaged at work. A successful VTO policy will promote employees' happiness, which causes a ripple effect on their performance at work and relationships with other employees.
Additionally, a volunteer program promotes a positive company reputation, projecting you as an organization that is interested in creating an impact in the community. It also promotes a healthy workplace culture by encouraging team bonding activities and enabling them to work on fulfilling projects outside the office.
5. Medical benefits
Medical perks are among the most prominent benefits qualified employees seek in companies they work for. They may cover a physician's costs, surgeon fees, hospital rooms, and prescription drugs. According to an employer's medical benefits policy, it may also include dental and optical care.
Medical insurance improves employees' engagement and productivity; 60% of employers discovered that health benefits make their workers more productive. Since treatment is more accessible to employees, they can enjoy immediate treatment and return to work quickly, maintaining high productivity.
Additionally, healthy people are better equipped to deliver optimal results. Medical benefits allow you to provide preventive medical solutions, promoting a healthy workforce. Apart from facilitating productivity, it also lets you attract the best talents; a report says that 88% of people consider health perks when looking for a job.
Other medical benefits like workers' compensation insurance are perks attracting and keeping employees. Workers want to be sure they will receive insurance if they get sick or injured from work and receive supplemental income from injury from work and providing workers' compensation makes it possible.
6. Flexible schedules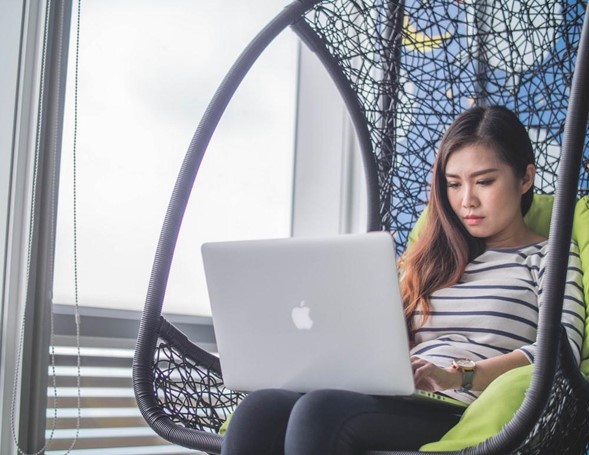 Flexible work schedules are essential for top talents as most workers want to maintain a healthy work-life balance.
Rigid work hours may lead to burnout, stress and fatigue. However, enabling flexible work schedules such as work from home opportunities, breaks etc., can make their jobs more engaging and less stressful.
Additionally, flexible work hours will help employees effectively combine their personal life and work-life. They can fulfil personal obligations and meet work demands without one aspect interfering with the other, enabling fulfilment.
Many qualified workers seek a flexible work environment, so you will win the best talents over by adopting a flexible work schedule. So make work arrangements like flextime, remote work, split shifts, and compressed work week available for your workforce. These flexible schedules enable improved work health and well-being, employee engagement, and productivity.
7. Paid Time Off (PTO)
Paid Time Off (PTO) is a popular benefit many employees consider when seeking job opportunities. This is why employers who provide time off experience a reduced level of employee absenteeism. It also offers a competitive advantage for companies looking to recruit top staff.
Also, it gives workers control over their time, including when they can take breaks. This autonomy provides employees freedom, boosting their morale. Additionally, since they won't have to wait till the end of the year to take breaks or go on vacations, they will experience less burnout. Rather than the decreased performance from continued work, they have enough time to rejuvenate, enhancing their output. Employees can also use their Paid Time Off for personal growth, self-care, and other personal obligations, allowing them to achieve a healthy work-life balance.
The main benefit for companies providing Paid time off is loyalty. Workers will be encouraged to stay in the company to enjoy the benefits provided and give back to a company that cares about their mental health, freedom and well-being.
8. Retirement benefits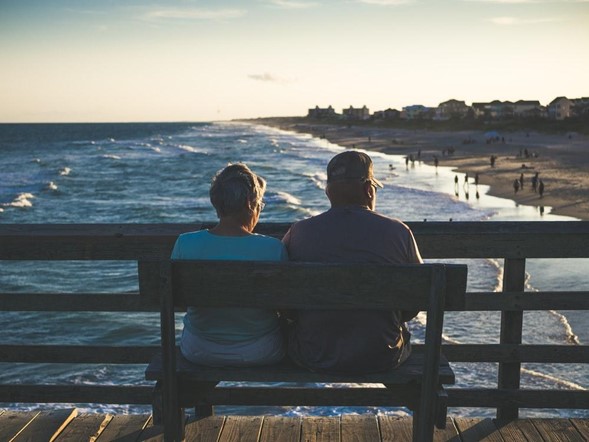 Employees want to work for companies offering retirement perks to secure their financial future. So, by providing employee retirement benefits, employees are assured of a financial plan to rely on after working with your company for a stimulating number of years.
Therefore, offer employee retirement benefits to workers. Explore the options available and select the best for your employees. They may include 401 (k), 457 plans, SEP plans, Profit-sharing plans, etc.
Conclusion
Employee benefits are essential to boosting morale and engagement for peak performance. This article discusses top employee benefits every organization must adopt to enhance the workforce's morale. They include parking management software, office happy hour, career development, volunteer time off and medical perks. Also, flexible work hours, paid time off and retirement benefits are critical employee benefits every organization must consider.
Author Bio: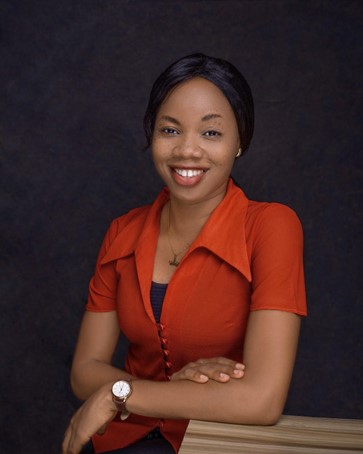 Lydia Iseh is a writer with years of experience in writing SEO content that provides value to the reader. As someone who believes in the power of SEO to transform businesses, she enjoys being part of the process that helps websites rank high on search engines.