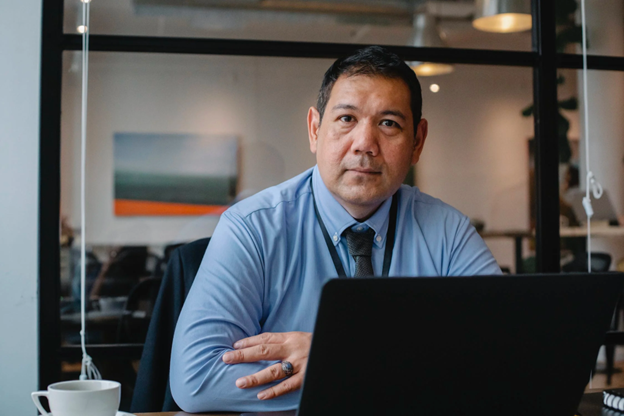 16 Dec

5 Cybersecurity Tips Your Employees Need To Know

Cyberattacks are one of the most talked-about security risks in today's business world. Many large companies have fallen victim to hackers, who have managed to infiltrate their networks and steal sensitive data. In order to protect your organization from cyberattacks, you need to make sure your employees know about cybersecurity. If you aren't sure what they need to know, here are some tips for talking points at your next staff meeting!
Hire A Dedicated Engineer For Cybersecurity
The first, and most important, the thing you can do to make sure your employees are safe online is to find a cybersecurity specialist and hire them as soon as possible. Without a cybersecurity expert on your team, you will have a very difficult time keeping your employees safe online. If you don't have a dedicated cybersecurity engineer on staff, you're putting both your organization's data and employees at risk.
Teach Your Employees How To Create Strong Passwords
The next thing you can do to make sure your employees stay safe online is to create strong passwords for all accounts. Strong passwords are essential for securing your online accounts, and a weak password could allow hackers to easily gain access to your data. It's best to create strong passwords that are at least 12 characters long and contain a combination of upper- and lowercase letters, numbers, and symbols.
Keep An Eye Out for Suspicious Activity
It is also important to keep an eye out for suspicious activity while online. The ideal way to do this is to log all online activity, such as internet browsers, remote access, and communications. If you don't monitor company communications, you won't know what your employees are sending and receiving, and your employees could easily fall prey to an email phishing scheme. Remote access is also important to watch for because unsecured networks can pose a security risk to your company's private information.
Tell Your Employees to Use Incognito Mode on Browsers
Many Internet browsers have a feature called incognito mode. If you are asking, what is incognito mode, you are in luck! When you use incognito mode on an Internet browser, your search history is not saved, and websites cannot track you across the Internet. Encourage your employees to use incognito mode, especially if they are accessing private business data from an unknown network somewhere outside of your business.
Use a VPN
Another way to make sure your employees stay safe online is by using a virtual private network, or a VPN. You should install a VPN on every user device so that every device used for your business will be secured no matter what network your employees are accessing the information on. There are many options for a VPN, so make sure that you do your research and decide which one has the features that your company will use the most.
Technology is an incredible asset for businesses today, helping your business be efficient and your employees be more productive. However, if you do not keep your company safe online, you will find your information in the hands of hackers in no time. With these tips, you can be confident that your information is safe, no matter how your employees are handling it.
About the Author
Jeremy Bowler
Jeremy Bowler is a full-time copywriter of five years specialising in business and finance. Jeremy graduated from the University of Chester with degrees in business accounting and finance. He's an avid traveler and has taught English in Nepal, Malaysia, and Japan and has produced copy for Neil Patel, Entrepreneur, and Metro amongst many other high-end publications.