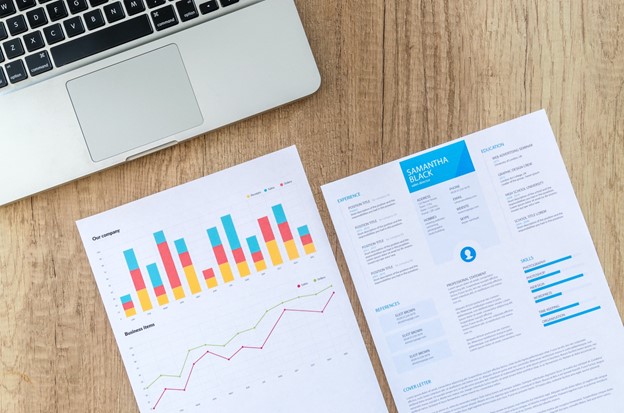 18 Nov

Tips Job Seekers Can Use To Make Their CV Stand Out

When there are hundreds or even thousands of people applying for the same job, recruiters don't have time to spend ages going through each CV. In the majority of instances, they spend seconds before deciding whether to move your application forward and for you to start preparing for an interview.

First impressions are crucial and this starts from the moment you send your CV over. You need to make it stand out from the other applications and ensure that you are selected to ask for an interview.

Creating the perfect CV can require time and dedication. This is your opportunity to showcase all that you have accomplished, the skills you have and how you would be the perfect fit for this business. The more you know about the industry, role and business you are applying to, the better equipped you will be to make your CV stand out.

With these simple and effective tips, you will move one step closer to landing that dream job.
Keep The Format Simple
Your CV is there to showcase your abilities, skills and qualification. Its role is to let the content do the talking. Keep your Cv straightforward with a simple format. Use headings and let them clearly highlight what you can offer.
Don't get caught up with trying to make your CV stand out with different fonts and colours. You want to demonstrate your professionalism and using the correct basic format does this.
Make It Personal
Every job is different, therefore each CV you send should be tailored to the role that you are applying for. Your CV and the content that is documented on it needs to demonstrate and show just how keen you are to be accepted for this position and work for that specific company. By making the CV personal to each role you are in will increase your chances of being successful and your CV standing out.
Shout About Your Qualifications
A CV is not the place to be modest about all that you have achieved. From gaining qualifications from prince2 certification online, in school or college it is important to make them known to your potential employer. This is your opportunity to tell them about the qualifications you hold that make you qualified and capable of taking on this position.
Make It Memorable
You want your CV to stand out and for recruiters to remember your application. At the top of your CV using 2-3 sentences to let the recruiters learn a little more about you. This is of course the first thing they will see. Treat it as a short personal profile. Document your career goals and provide a snapshot of yourself as an individual.
Don't Sell Yourself Short
Along with shouting about your qualifications your CV needs to be able to show that you are up for this role and capable. It is not the time to be modest. Give examples, shout about all of the achievements you have and the transferable skills that you can bring.
About the author
Jeremy Bowler
Jeremy Bowler is a full-time copywriter of five years specialising in business and finance. Jeremy graduated from the University of Chester with degrees in business accounting and finance. He's an avid traveller and has taught English in Nepal, Malaysia, and Japan and has produced copy for Neil Patel, Entrepreneur and Metro amongst many other high-end publications.