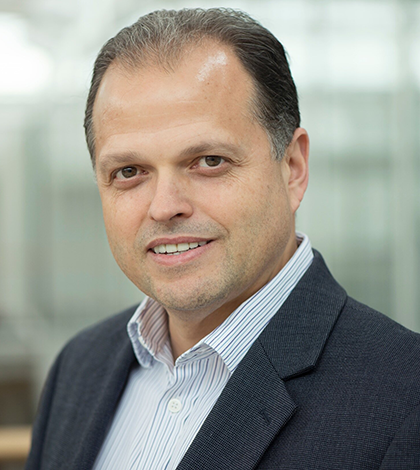 19 Sep

The Future of Work – five reasons why you are (probably) unprepared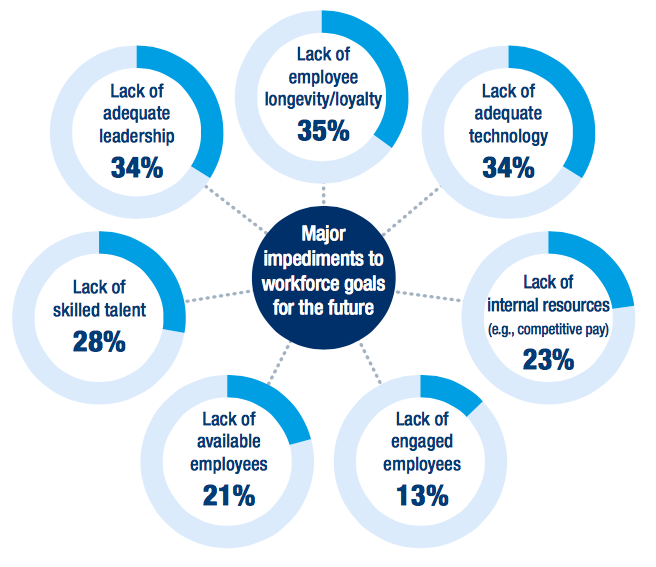 Workforce 2020
By Mike Ettling – diginomica.com
Today's workplace is the most diverse work environment the world has ever seen. It's the most multi-generational, with up to five different generations working together – each with different skills, experiences, work habits and motivations. More of our workers are freelancers and long-term contractors as companies optimize for fluid operations. But if you're like most companies, you're probably unprepared for the opportunities this presents to improve productivity, talent development and employee engagement.. Here are five reasons why:
Your compensation emphasis is wrong
Most companies recognise that today's workforce is markedly different than it was ten, five, even three years ago. But according to Workforce 2020, a sweeping global survey of more than 5,400 executives and employees in 27 countries conducted by the Oxford Economics Group on SAP's behalf, they don't understand how it differs or what makes employees tick. 
While companies may think that the vogue for selling prospective employees on space age gyms and gourmet canteens is a good idea, those facilities don't matter as much as the headlines would have talent leaders believe. 
Today's workers care more about getting paid than looking good or getting fed but that doesn't mean their needs should be ignored. 
According to Workforce 2020, competitive compensation was the most important attribute of a job for two-thirds of respondents ranking far higher than the second-highest benefit, bonuses and merit-based rewards. Retirement plans, flexibility and time off ranked well ahead of amenities such as fitness centres, daycare and subsidised food. 
You're losing the skills competition
If compensation is what motivates employees, what they're most afraid of is losing money as a result of insufficient skills, knowledge and the ability to keep up with the latest technologies. 'Becoming obsolete' is the most feared concern for today's worker, twice as worrying as being laid off. Alarmingly, few companies are doing anything demonstrably different from past practices that address this concern. 
The need for skills like analytics and programming/development will grow sizably over the next three years, but less than half of employees expect to be proficient in these areas in three years. 
Further, fewer than half of employees surveyed as part of Workforce 2020 say their company provides sufficient training on the technology they need and less than one-third say their company makes the latest technology available to them.  
You're confused by millennials 
By 2020 those born between 1980 and 2000, will represent more than 75 per cent of the workforce. 
Millennials are significantly different from past workforce generations in certain key ways. Having grown up in the digital age, they are technology savvy. You could argue they're wired differently. Their worldview challenges management thinking across multiple dimensions including what information we share, the ways in which information is shared, how brands are perceived, how we buy and consume and how we work.
Despite these challenges, the Workforce 2020 survey demonstrates that when it comes to workplace priorities, they aren't all that different from their non-Millennial coworkers.
For both groups, compensation rules, with 68 per cent of Millennials and 64 per cent of non-Millennials citing it as an 'important' or 'very important' benefit. In addition, 41 per cent of Millennials and 38 per cent of non-Millennials say higher compensation would increase their loyalty and engagement with their employer.
There are some generational nuances worth noting. For example, Millennials prioritise meeting career goals, meeting income goals and meeting goals for advancement. Non-Millennials prioritise corporate values that match their own, achieving work/life balance and meeting income goals. 
Contrary to popular thinking, Millennials are no more likely than non-Millennials to leave their jobs in the next six months. 
In short, many of the attributes we 'think' are unique to Millennials are more likely to be a nuanced version of what already matters to most employees. 
It's lonely at the top
Building a business requires a clear vision and strong leadership to connect employees to that vision. But according to Workforce 2020, most companies are facing a leadership void. 
Only 31per cent of executives interviewed say they fill the role from within the organisation when a person with key skills leaves. Less than half of respondents indicate their leadership has the skills to effectively manage talent or inspire and empower employees. 
Perhaps most troubling, almost half of executives surveyed say their plans for growth are hampered by lack of access to the right leaders. 
You need new tools
As the economy progresses towards a point where nearly everything can be delivered as a service, companies are increasingly tapping external expertise and resources they need, on an as needed basis in order to fill skills and resource gaps. That means more temporary staff, more consultants and even 'crowd-sourced' projects. 
This mixture of hiring types is changing the nature of employment and requires a new approach to HR. To truly optimise the workforce, companies need a comprehensive yet flexible strategy that is fully integrated with all other business processes. And solutions to drive it. Traditionally, companies have been faced with a choice: either selects a technology suite with broad functionality across all business processes that doesn't go particularly deep, or go with best-of-breed solutions that are narrowly focused on key functional areas and need to be glued together. And this has left many with multiple solutions running core functions like human resources, finance, sales and marketing, customer service, etc. in isolation.
In today's connected, always-on business environment, this simply won't cut it. To get and stay ahead of the competition, companies must be able to innovate and adapt their business processes quickly to capitalize on new trends and market shifts. They've got to enable people and organizations that share processes to share the underlying technology infrastructure that drives them so they can collaborate better. 
And most important, they've got to ensure that these processes – and the technologies running them – are tightly integrated across all functions so that business can be flawlessly executed anywhere, anytime from any device.  
But as revealed in Workforce 2020, most companies lack both comprehensive strategies and flexibility. While 53 per cent of executives say workforce development is a key differentiator for their firm, they say they do not have the tools and organisation to support that insight.
Scratch the surface and the picture becomes more worrying. From a skills perspective, just 38 per cent say they have ample data about the workforce to understand their strengths and potential vulnerabilities. Only 39 per cent say they use quantifiable metrics and benchmarking as part of their workforce development strategy. Finally, only 42 per cent say they know how to extract meaningful insights from the data available to them. 
It's not all doom and gloom. When it comes to preparing for the future of work, knowledge is power. And the power is in your hands. While the statistics paint a depressing picture, there is enough publicly available information with which to inform a considered response and the start of building an executable strategy. 
Knowing for example that tomorrow's workforce will be more diverse and work differently from the past allows you to better understand their needs and the required responses to workplace challenges. At that point, you can develop strategies that support this diversity. Since we already know the new-new workforce is digitally literate, it will be natural to explore emerging technologies that foster appropriate levels of employee engagement and collaboration that align strategic purpose and desired outcomes. 
If your organization is faced with these challenges then I'd be interested in hearing your stories. Let me know in comments. 
For more information on this topic, I suggest you download the Workforce 2020 survey results which can be found by following this link:  Workforce 2020
Mike Ettling
Mike oversees the HR line of business, which includes leading cloud solutions from SuccessFactors, an SAP company, and the SAP ERP Human Capital Management solution, and he helps to manage the more than 17,000 customers worldwide that use them. He reports directly to Robert Enslin, president of Global Customer Operations of SAP and member of the SAP Executive Board. Prior to his current role, Mike was the chief executive of NGA Human Resources and a vice president of Global Business Process Outsourcing at Unisys. Mike holds a Masters in Finance from the London Business School, UK. He is a graduate of the University of Witwatersrand, South Africa, and a member of the South African and English Institutes of Chartered Accountants. He is based in the UK.
——-
Subscribe for the best of Leadership Development by email: