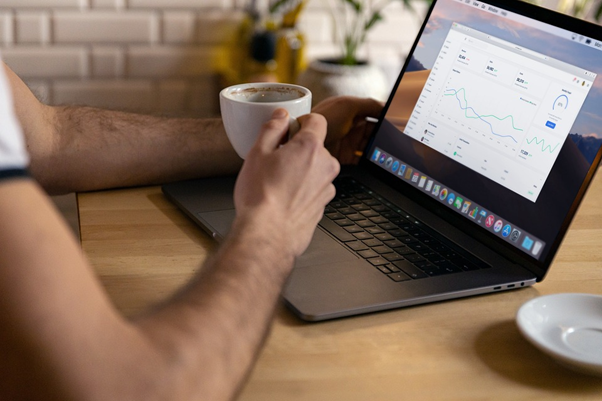 03 Nov

A Complete Guide To Hiring Remotely (For Startups)

Research shows that nearly 98% of remote workers would prefer to work remotely (at least some of the time) for the rest of their careers: this would overwhelmingly suggest that remote work isn't going anywhere soon, as the vast majority of those already working remotely in some capacity are unlikely to be tempted back to a fully office-based environment.

For startup businesses, then, it may be essential to embrace work right from the start; and that's not a bad thing, since the reduced (or even eliminated) need for ample office space can lower operational costs while offering a flexible work setup can enable startups to attract a wider range of candidates.

So, in an age where remote work is increasingly an expectation (not merely a perk, or indeed a temporary solution in response to national lockdowns), how can startups manage the often complex process of hiring talent remotely?

In this post, we'll separate the remote hiring process for startups into three simple steps: sourcing, interviewing, and onboarding. Let's begin.
How to source candidates remotely
At the very outset of the hiring process, it may be tempting to jump right in and begin searching for candidates; but if you're looking to hire remotely, this could prove unwise. The first rule of sourcing candidates is to identify whether you're hiring for a full-time position, a freelancer, or a remote contractor. Sites like Fiverr are great at sourcing temporary talent for specific projects, but if you're recruiting for a permanent remote position, you'll want to take your time to ensure you find the right candidate.
Here are a few things to consider when sourcing candidates:
First, create a detailed job description that includes everything the candidate will need to know about the role. You should include the following as a minimum:

Key duties and responsibilities

Skills and experience required

Qualifications required (or preferred)

The hours they'll be expected to work (make sure you emphasize that it's a remote role!)

Information about the company culture/environment

Any additional benefits or selling points

Advertise your vacancy in as many outlets as possible. You can employ various means to ensure the role is visible to the candidates you want to attract, including:

Posting on remote-specific job sites such as FlexJobs if you're recruiting for an HR role

Using an employment agency

Sharing the role across your social media accounts

Connecting with potential candidates via LinkedIn

Filter the applications as you receive them and begin compiling a shortlist of the most suitable candidates.
Conduct brief telephone interviews to begin with, as this will help you filter out any unsuitable candidates.
Proceed to the full interview stage and carry out remote interviews via video call. If necessary, ask them to complete a small task or prepare a presentation beforehand, and conduct second interviews if necessary.
How to interview candidates remotely
Ah, the interview: an essential part of the hiring process for any business, but one that can feel difficult to carry out effectively using a remote setup. Fortunately, there are a number of options available to help you conduct a seamless remote interview.
If you're hiring primarily for full-time positions, then it's often possible to conduct your interview virtually, using online tools such as BlueJeans: these tools offer a great way to eliminate geographical barriers, without the need to specifically schedule an in-person interview. You can even use a tool like Otter.ai to automate note-taking, allowing you to focus on your candidate.
Here are a few tips for interviewing candidates remotely:
Be flexible. Be prepared to shift your calendar around to accommodate the interview at a time which suits the candidate, particularly if they're in a different country or time zone altogether.
Manage their expectations. Remember that not everyone is well-versed in interviewing remotely, so let them know what to expect from the outset — what tech you'll be using, how long you expect the interview to last, and so on.
Communicate precisely. Be sure to enunciate clearly, and be prepared to provide more context where necessary. Information can sometimes be misinterpreted during a remote interview.
Ask the right questions. Don't be afraid to ask probing questions and always request that they provide examples. Ask them how they feel about working remotely, and whether they have any examples of having done so previously.
Sell the benefits. Remember that we're in a candidate-led job market, so be prepared to sell the benefits of working for your company. The candidate is assessing your suitability as an employer, as well as the other way around.
Test your tech. Don't assume that your video calling technology won't let you down when you need it! Familiarize yourself with the software, and have a test run-through before the interview to ensure it's working as it should.
How to onboard employees remotely
It may sound like an oxymoron, but there are many benefits to onboarding your team remotely: remote workers typically have a higher rate of retention, while remote onboarding can allow you to welcome candidates into your team from a wide range of locations — helping you to hire from a wider candidate base. This can introduce additional HR-related challenges (payroll, tax, benefits etc.), particularly if you're hiring remotely from overseas — but fortunately, that burden can be eased by using an employer of record service. You can find out more about EORs here: Employer of Record (EOR) Services | Remote.
There are a number of ways you can approach remote onboarding; you may want to consider mixing and matching, or even combining several techniques, in order to best meet the needs of your team. Remote onboarding can be as simple as providing your new hire with an introduction to the team, an introduction to the tools they'll be using, and an outline of the training they'll be receiving.
Here are some tips for managing remote onboarding effectively:
Develop an induction plan. Set out a clear schedule for their first few weeks in the role. Ensure all necessary training is carried out, and schedule introductory meetings with colleagues and key stakeholders.
Assign tasks and projects. Start by assigning them a small project or a few non-urgent tasks. When you feel confident they're ready to take on more responsibility, you can let them loose on some bigger projects.
Schedule regular catch-ups. Ensure you have regular 'check-ins' during their first few weeks. This will give you an opportunity to review their progress, and it'll enable them to ask questions or request additional support where needed.
Encourage their feedback. Ask your new starter for their feedback throughout the onboarding process. This will give them a chance to raise any concerns, while it'll also help you to make improvements when onboarding future hires.
Create a development plan. Be sure to set clear goals and objectives for them right from the start. It's important to have a tangible way of assessing their performance, but you also need to ensure they feel they can progress within your company.
With remote working very much here to stay — and many prospective candidates now treating it as an expectation — it's clear that startup businesses prepared to embrace remote working will have a competitive advantage when it comes to recruiting the best talent. Follow these steps for hiring and onboarding remotely and you'll stand a far better chance of finding the right talent for your startup.