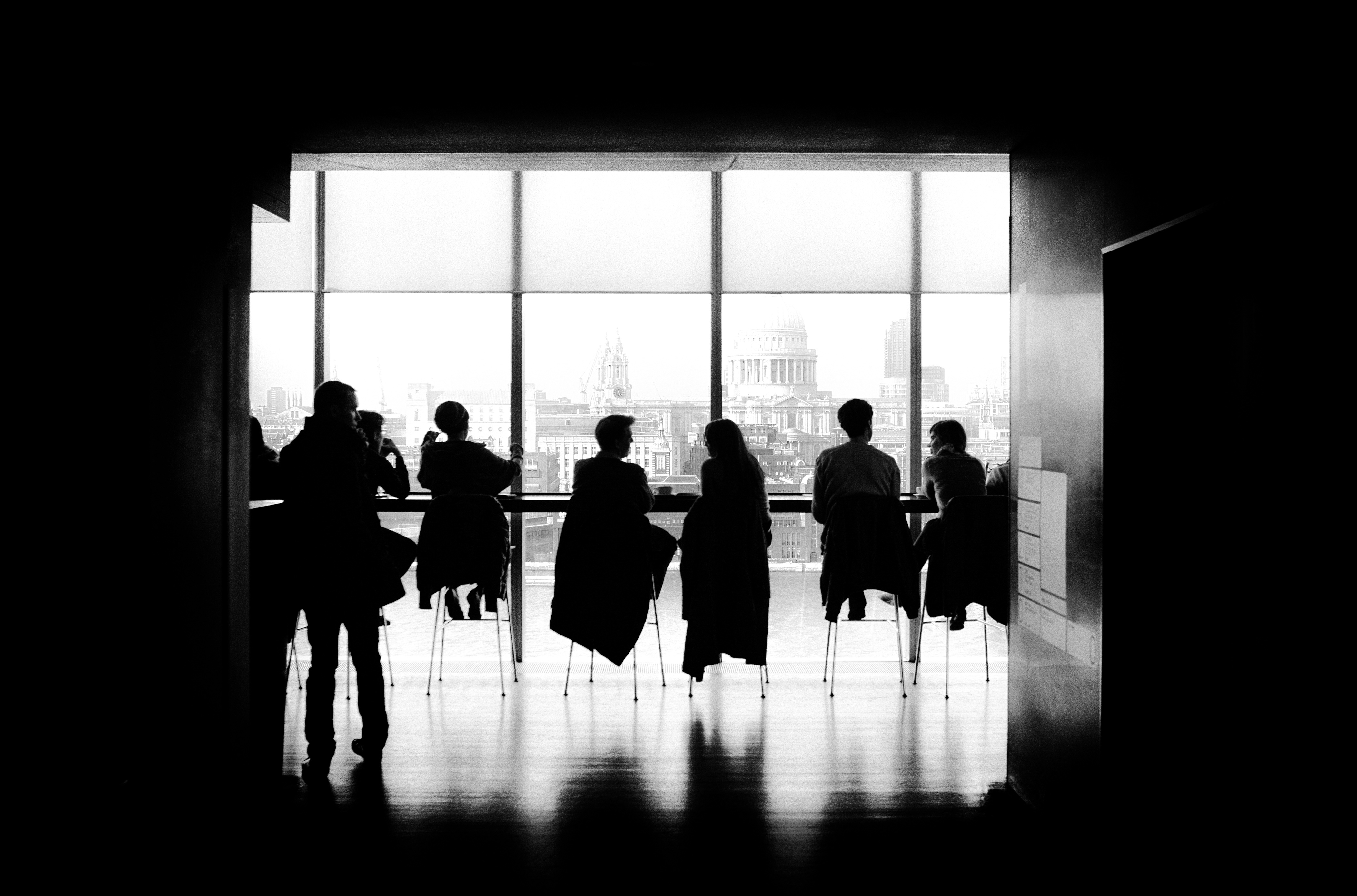 02 Aug

Four Ways to Achieve a Competitive Advantage: A Framework to Mobilize People Behind Change

Written by Larry Solomon, first published on sbnonline.com

The mobilization of an organization's human resources (HR) behind dynamic change is what strategic HR management is all about. A true catalyst for successful strategy execution is having in place an HR leader in the role of translator – the right-hand person to the CEO, who facilitates the translation of the company's vision and strategies into the daily activities of every employee.

HR leaders can mobilize their organizations by applying a simple, pragmatic framework built upon four core elements: Engage, Align, Enable and Sustain.
Engage: The Heart of the Matter
Mobilizing teams starts with the "heart" and should instill in all employees a real belief in the direction their leader is taking them. To inspire great performance from others, leaders must become the change they want to create in their organizations.
Their actions, far more than their written or oral communications, send the right clues and cues to their employees. Too often, leaders adopt a "good for the troops" approach to change, as in, "They need to change," but leading by example is essential if one hopes to trigger an unstoppable chain reaction of positive momentum, known as a "critical mass."
In organizational change, when CEOs effectively engage a critical mass of powerful influencers at all levels within the organization, the momentum accelerates to a point where resisters of the change either get on board or leave. The HR leader plays a key role in the identification and engagement of these positive influencers.
Align: All Heads in the Game
All too often, the energies of people dissipate as a result of misdirected enthusiasm. This becomes evident when enthusiastic individuals, not understanding the key value drivers for the success of the business, invest their energies on activities of lower value. To get their people's heads in the game, leaders must translate the key value drivers into clear expectations for the roles of all employees.
Assume nothing. It is better to ask seemingly obvious questions than to discover later on in the execution plan that there were numerous interpretations of the need for focus and the expectations of the outcomes.
Once top priorities are identified and agreed to, they can never be over-communicated. Business leaders need to repeat their messages on what to focus on from every possible angle and viewpoint to avoid ambiguity.
Enable: All Hands on Deck
An inevitable consequence of a change in strategy or direction is the demand for new skill-sets and ways of working. Failure to proactively anticipate these needs and effectively embed them limits the leader's ability to truly get "all hands on deck."
Despite being highly engaged in the journey and clearly aligned behind the right priorities, employees can be ill equipped to execute results—referred to as enthusiastic incompetence. This is demoralizing for the employees and soon erodes change effectiveness. The HR translator must find the most efficient and effective ways of imbedding the needed skills and knowledge.
Great leaders invest in the equipping of their people for success. As Dr Pepper Snapple CEO Larry Young says, "If we don't train them, we can't blame them."
Sustain: Pass the Baton
It is the leader's responsibility to build ownership for continuous improvement into individuals and teams across the organization. This passing of the baton to employees fosters an environment and culture of continuous improvement. Over time, this creates a healthy resonance of change in the organization's culture, one that requires only periodic stimulus from leadership to maintain momentum.
As resonance begins to build, individuals within the team will surface as true champions of change and continuous improvement. Give them the necessary change management tools and decision authority to drive cross-functional initiatives, and provide them with the necessary coaching and support.
Once resonance is achieved, it is part of the leadership's role to maintain relevance, ensuring that the change agenda keeps ahead of competitor activities and market trends.
Sustainability, then, is the ability to achieve resonance and ensure continued relevance of the change agenda. The systematic layering of new concepts, processes, skills and behaviors embeds continuous improvement into the fiber of an organization. It becomes "the way we do things around here."
This mobilization framework can be successfully applied across diverse cultures and sizes of businesses, from multi-billion dollar organizations to small companies. Regardless of the size of the business, CEOs can use this framework to tap into the potential of all employees, and in so doing, create a sustainable competitive advantage through their people.
About the Author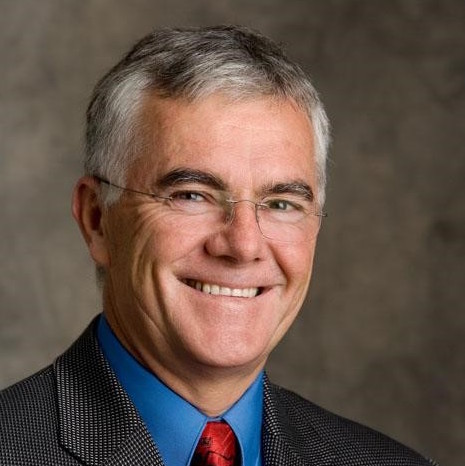 Larry Solomon, CEO of Solomon People Solutions, managed wave after wave of fundamental change during his tenure at Cadbury-Schweppes and Dr Pepper Snapple (DPS), using innovative methods he developed and implemented in numerous countries and diverse cultures, to align thousands of employees behind the right priorities, while also efficiently and effectively building skill-sets critical to company success. Solomon's service at Cadbury-Schweppes and DPS has spanned more than 28 countries and three continents. He served as executive vice president of human resources for DPS from 2003 to August 2013.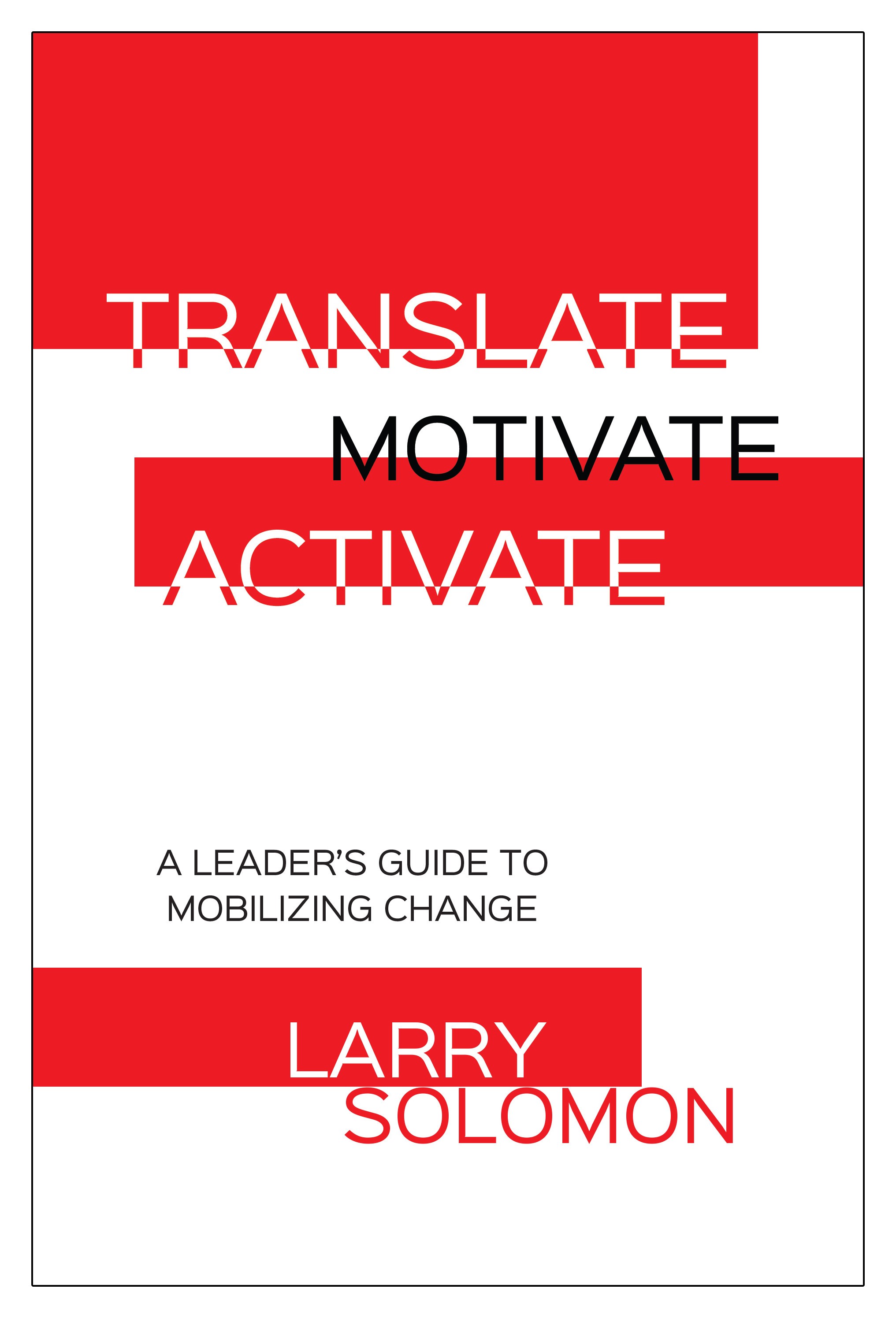 An educator at heart, Solomon currently teaches a post-graduate MBA course on "C-Suite Leadership" at the University of Texas at Dallas. He wrote Translate, Motivate, Activate: A Leader's Guide to Mobilizing Change (Brown Books Publishing Group) as an educational tool to aid business leaders, HR professionals and MBA students to successfully achieve sustainable corporate change. Translate, Motivate, Activate can be purchased here: http://www.solomonps.com/#order-anchor.
All of the profits from the sales of this book are donated to My Possibilities, a non-profit, "for-cause" organization and facility that provides full day, full year continuing education for disabled Texans who have "aged out" of secondary education. More information can be found at www.mypossibilities.org.
For more information on Larry Solomon, please visit: www.SolomonPS.com. Media Contact: Alicia Auping with The Agency at Brown Books, 972.248.9500, Alicia.Auping@TheAgencyatBB.com

Subscribe for the best of HR Management direct to your inbox: