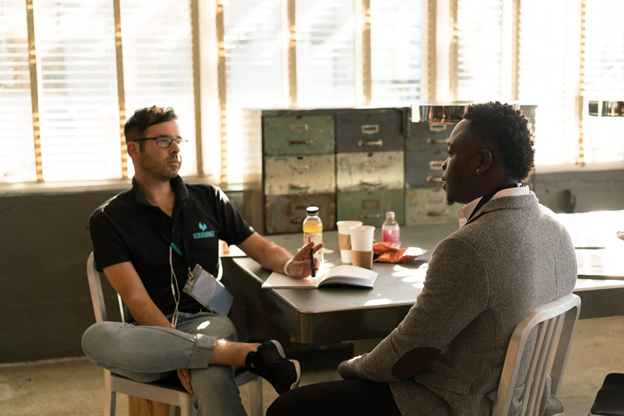 06 Aug

Why You Should Consult An External Recruiter

One of the hardest processes that a business has to exercise is the process of hiring new people. The time and money it takes to bring in someone, train them into a role and get them familiar with a role is often difficult to fit into the regular working day. Recruitment in-house can lead to some very expensive mistakes if your mind isn't entirely on the ball, and if you don't have an HR team, then the one thing you NEED to do is to consult an external recruiter.
An external recruiter is a person or agency who is able to advertise for roles on your behalf and they are also able to interview candidates and vet them for you. Agencies like Cornerstone Medical Recruitment hire for nursing staff, but TimePlan hires for teachers – you can choose niche agencies to work on your behalf! This way, the only thing that you have to do is have a chat with the people they put forward and agree to hire them or not. Finding the right people takes a ton of time, and we've got all the reasons you should hire externally with an agency.
Did you know that a recruitment agency can tap into a ton of different places to find candidates to match a role?
Outsourcing your recruitment process is going to enable you to hire the best candidate for the job because they will already know who the best person will be. The talent you can grab won't be the same as if you were hiring yourself, either, because often the talented candidates sign with a recruitment agency knowing that they can get the best placement.
When you outsource your recruitment you can feel confident your next hire is going to have a lot of experience.
Your recruiter will take your info and then help you to find the candidate with the best experience. So much so, the training you need to provide may only need to be the basics about your company rather than the entire role!
You're trying to develop the business, to meet decision-makers and clients and you're trying to ensure that you keep your business moving forward. You don't have time to write a job advert, post it online, sift through resumes, telephone interview, compliance check – do you get the picture? The hiring process is huge and the time it takes to dedicate to it is a full-time job. Let the right people do it!
You won't be disappointed

.

Recruitment should always come with a guarantee as that's what you pay for. You can bet that you can feel confident in the service you've paid for when you find the right recruitment company working for you.
You can ensure that you relax through this process.
Do you need any more stress? Nope! Your hiring decisions don't have to be stressful ones – not when you reach out and ask for help! Take the time to know what you want and you will be able to have experts working alongside you to help you get it.
About the author
Jeremy Bowler
Jeremy Bowler is a full-time copywriter of five years specialising in business and finance. Jeremy graduated from the University of Chester with degrees in business accounting and finance. He's an avid traveller and has taught English in Nepal, Malaysia, and Japan and has produced copy for Neil Patel, Entrepreneur and Metro amongst many other high-end publications.