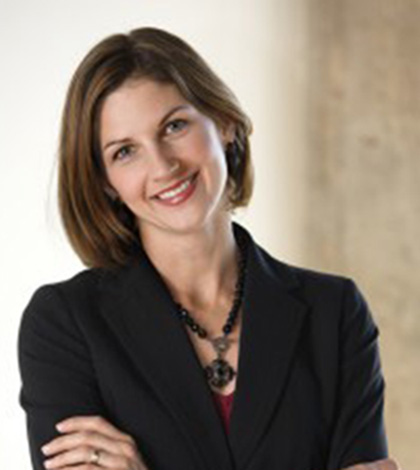 25 Aug

No-Excuse Leadership Lessons from a Marines Captain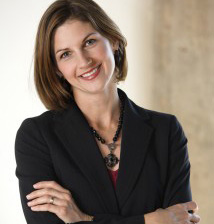 By Jessica Kleiman – forbes.com
An important part of being a leader is being credible – credibility is derived from your character and your competence. — U.S. Marines Captain Angie Morgan
I recently attended a one-day leadership conference hosted by The Quorum Initiative, a selective group of high-level corporate women devoted to creating more opportunities for women in the workplace. At the event, amongst an impressive and smart group of women across industries — from finance and law to media and academia — she participated in an inspiring workshop given by Angie Morgan, a former Marine Officer and co-author of the book, Leading From the Front: No-Excuse Leadership Tactics for Women, along with fellow Marine Captain Courtney Lynch, with whom Morgan also runs Lead Star, a leadership development consulting firm that has worked with companies from FedEx FDX -0.72% to 3M MMM -0.26% to Bank of America BAC -0.19%.
Morgan and Lynch were among the fewer than 1,000 female officers serving in the U.S. Marine Corps at the time – a scant one percent versus, for example, the U.S. Air Force, where nearly 20 percent of the officers are women – and she believes that the leadership training that she learned during her military service is transferable to the private sector, and can help anyone become a stronger and better leader. Below, Morgan shares some advice for how to lead from the front both in work – and in life.
I imagine there's a lot of fear and nervousness when entering the military for the first time, just as there is when you get a new job or position. How can fear stand in the way of success and how can you quell it in order to lead?
As you go through life, you get more comfortable with yourself and more reflective. I can easily recall that one of the biggest fears I had early on was the fear of failure. Up to that point in my life, everything had come pretty easily to me. I had good grades without studying too hard and did well at sports. In the Marines, I had to quickly learn a skill set that I wasn't socialized learning and it was really challenging. When I started training, I was very overwhelmed and, on any given day, I felt like I was behind.
When there's a fear of failure, your ego goes up and you start to get very defensive. I had excuses for my poor performance, but those weren't helping me. What I had to come to terms with in order to succeed and get out of that place was absolute humility and an ability to ask for help. I never needed help before, so that was humbling. The fear of failure can influence your ego in unhealthy ways. Often you don't want to raise your hand and ask for help because it makes you vulnerable.
That fear manifests itself in different ways in different people. For me, it was a lack of confidence; for others, it's over-confidence.  Sometimes it's even complacency, such as "I'm too afraid to fail so I'm not even going to try."
In order to combat the fear, moments of self-appraisal are pretty helpful, such as "This is what you've done, this is how you've overcome this similar situation before." That's important for leaders to do. You have to remind yourself that you have the ability to influence your success and failure in pretty powerful and profound ways.
If the Marines believe that everyone can be an effective leader, then who is following those leaders? In other words, can you be effective if you have all leaders? Or can those following a leader also be leaders and, if so, how?
In our society, we tend to see leaders as people who have positions of authority. In the Marine Corps, they teach you to have influence, and anyone can have influence. Someone can be a go-to person at any level. The Marine Corps teaches everyone to be a leader – they teach basic fundamental behaviors that influence outcomes and inspire others. Leadership can happen anywhere.
Through Lead Star, we like to go to corporations and help them understand that leadership can be demonstrated at any level of the organization, especially among those who are individual contributors. What we like to do is start with professionals at an early stages of their career so they can develop their leadership skills well in advance of any promotion or managerial role. That way, they are prepared for the people responsibilities when they get to advance.
With Millennials, they often want their superior's job in six months or have tremendous confidence because they were told by their parents that they could do anything. At that age, how do you show leadership and not hubris?
For Gen Y, it's important to have a mentor to help them understand that growth doesn't have to be vertical but can be horizontal. Give them challenges and to help the develop their expertise and experiences – whether they want to start their own business, move into another role or move up. Most companies are faced with a significant percentage of their workforce getting near retirement age and the need to mentor younger employees. You can't change the way the younger generation operates, so you need to embrace it. I think we're going to see a lot more mentoring models out there, and it's a good thing.
I love your story in the book about making cold calls as a manager right along with your staff and how it inspired them and made them work harder. Why is it important as a leader to show that you are not above rolling up your sleeves? 
I've been to so many programs that teach leadership and often we gloss over two important qualities – trust and humility. Frequently people get promoted into managerial roles and think about their staffers, "You work for me," but that's not true – you really work for them. Sometimes the smallest things can have the most profound impact on your team's performance or your employees' performance. Even asking someone "How's your day?" and sticking around for the answer can really help.
In the book, you and your co-author Courtney give personal examples of when you had to give up or change things in your life in order to focus on succeeding in one area. How do you determine what to give up and how to maintain balance?
One of the things I like to do when I'm making decisions is really reflect upon my priorities and if something in front of me doesn't fit it to one of my priorities, I say no. The "decision-making lane," as I like to call it, allows me to stay on my path. In a perfect world, that works great. You can get comfortable doing everything but if you want to succeed at one thing, you have to narrow your focus. You can't do everything well.
In your workshop that I participated in at the HOW conference, you talked about three critical qualities of a leader: credibility, decisiveness and confidence.  Can you be a leader without all three?  If you lack in one of these areas but want to lead, how do you advise addressing that weakness?
There are many leadership qualities that are interdependent on one another. For example, if you're confident, but indecisive, that will slow your team's progress down. Or if you're decisive, but lack confidence and can't express this in your decisions, you'll have a difficult time rallying people to support you. Leaders are well rounded and it's important to know qualities associated with leadership behaviors so you know what needs to be developed.
As a PR professional, my industry has to deal with crisis management on a daily basis and I love the phrase in your book used in the Marines – "aviate, navigate and communicate" – to handle a challenging situation. Can you explain the three steps?
Consider that you're flying an airplane and you see the "red light" blinking, indicating an emergency. Your instincts are to panic and freeze, yet that won't get your plane on the ground. You need to aviate – keep your plane in the air, so keep your hands on the control. Navigate – keep on attempting to get to a destination. Communicate – reach out to others to get the help you need, such as flight crew or air traffic control.
You talk a lot about the importance of accountability in the Marines and in the real world and believe that effort and excuses don't equal progress. Why is it so important? What if you have a team member who tries hard and takes responsibility for failures but just isn't getting results?
We define a leader as someone who influences outcomes and inspires others. Results matter. While it's important to take accountability for personal failures, they next step is identifying what you're going to do about it to deliver a different, more positive result. An important part of being a leader is being credible – credibility is derived from your character and your competence. If you're looking to influence others, your results will capture their attention.
If you're purposefully committing yourself to developing your leadership skills, my guidance would be for you to start thinking about important leadership qualities and assess how good you are at expressing them. Then, after you've identified areas of improvement, make a commitment to yourself to pick three things that you're going to focus on. When you're intentional with your development, you end up surprising yourself with how quickly you can develop a specific skill or behavior.
How do you lead from the front?  Share with me here, on Facebook or Twitter.
Jessica Kleiman is EVP, Communications at a global media company and co-author of Be Your Own Best Publicist: How to Use PR Techniques to Get Noticed, Hired and Rewarded at Work.
Subscribe for the best of Leadership Development by email: