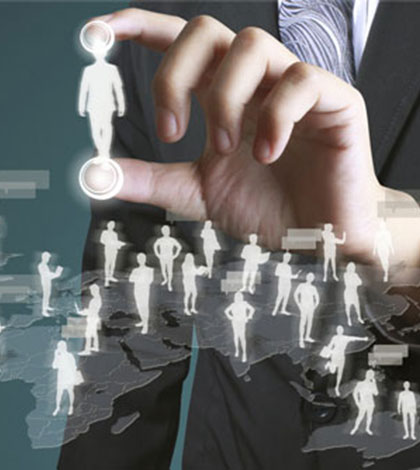 13 May

Leveraging career development in your talent strategy
By Claudine Kapel – hrreporter.com
What do your employees see when they contemplate their future with your organization?
Are they excited by the ripe potential for new opportunities and the possibility of progression? Or do they expect they will need to move on to another employer if they really want to develop or get ahead?
Recent research by LinkedIn suggests organizations may not be doing a good job at conveying opportunities for internal mobility.
The survey found the top reason why workers who had recently changed jobs decided to jump ship was to have greater opportunities for advancement. The Exit survey covered 7,530 LinkedIn members in Canada, United States, Australia, India, and the United Kingdom.
Rounding out the top three reasons for changing employers were:
•Better leadership from senior management.
•Better compensation/benefits.
Pointing to another research study, its 2013 Global Recruiting Trends survey, LinkedIn suggests a key challenge is that organizations greatly overestimate employee awareness of their internal mobility programs.
LinkedIn notes 70 per cent of Canadian human resource and talent acquisition professionals who responded to that survey said they had well-defined internal mobility programs and most employees were aware of them. But only 20 per cent of Canadian employees in the Exit survey said they were aware of their employer's internal mobility programs.
Strikingly, 68 per cent of Canadian respondents to the Exit survey said it was easier to find an open position outside rather than inside their previous company.
The research results raise some potentially tough questions for employers – and particularly those who are looking for ways to strengthen their capacity to attract and retain talent.
•To what extent do you have processes or programs that support and facilitate the internal movement of talent?
•How well do employees and managers understand these processes or programs? How well are they utilized?
•How much internal movement is there? What's the ratio of internal moves or promotions to jobs filled with external hires, particularly at more senior levels?
•If there aren't a lot of opportunities for internal movement (e.g., the organization is small or has a fairly flat structure), what actions are you taking to support the development and retention of talent?
The reality is that many employees have career aspirations that include advancing into more senior roles. If you want to better leverage career development as part of a broader talent strategy, here are some actions to consider:
•Start with an honest assessment of the extent to which you can realistically deliver opportunities for advancement. Then broaden your lens to consider other ways in which employees can potentially move and grow professionally. Are there opportunities for lateral moves? What types of moves would best support the development of critical skills? Are there ways to meaningfully enrich or expand the scope of existing jobs?
•Review your job posting process – or implement one – to ensure employees are aware of job openings within the organization, both locally and in other geographies. Do job postings provide enough detail so employees can make informed choices on whether to apply (e.g., is there some indication of the job level)?
•Develop tools and processes to support meaningful discussions about career development. For example, you can develop a framework that illustrates potential career paths (e.g., within or across job families) and that also explains how job requirements and accountabilities build by level.
•Develop a communication strategy to explain how the organization manages internal mobility and the role of managers and employees in that process. While you want to position your organization as a good place to work, it's important to be honest and realistic in your communications. Don't make commitments if you can't deliver.
There are many factors, including organizational size, structure, and locations, as well as the organization's hiring and promotion practices, which will shape your capacity to offer opportunities for internal mobility. The key is to define a strategy that represents a meaningful fit.

BY CLAUDINE KAPEL
Claudine Kapel is principal of Kapel and Associates Inc., a Toronto-based human resources and communications consulting firm specializing in the design and implementation of compensation and total rewards programs.
Subscribe for the best of HR Management by email: