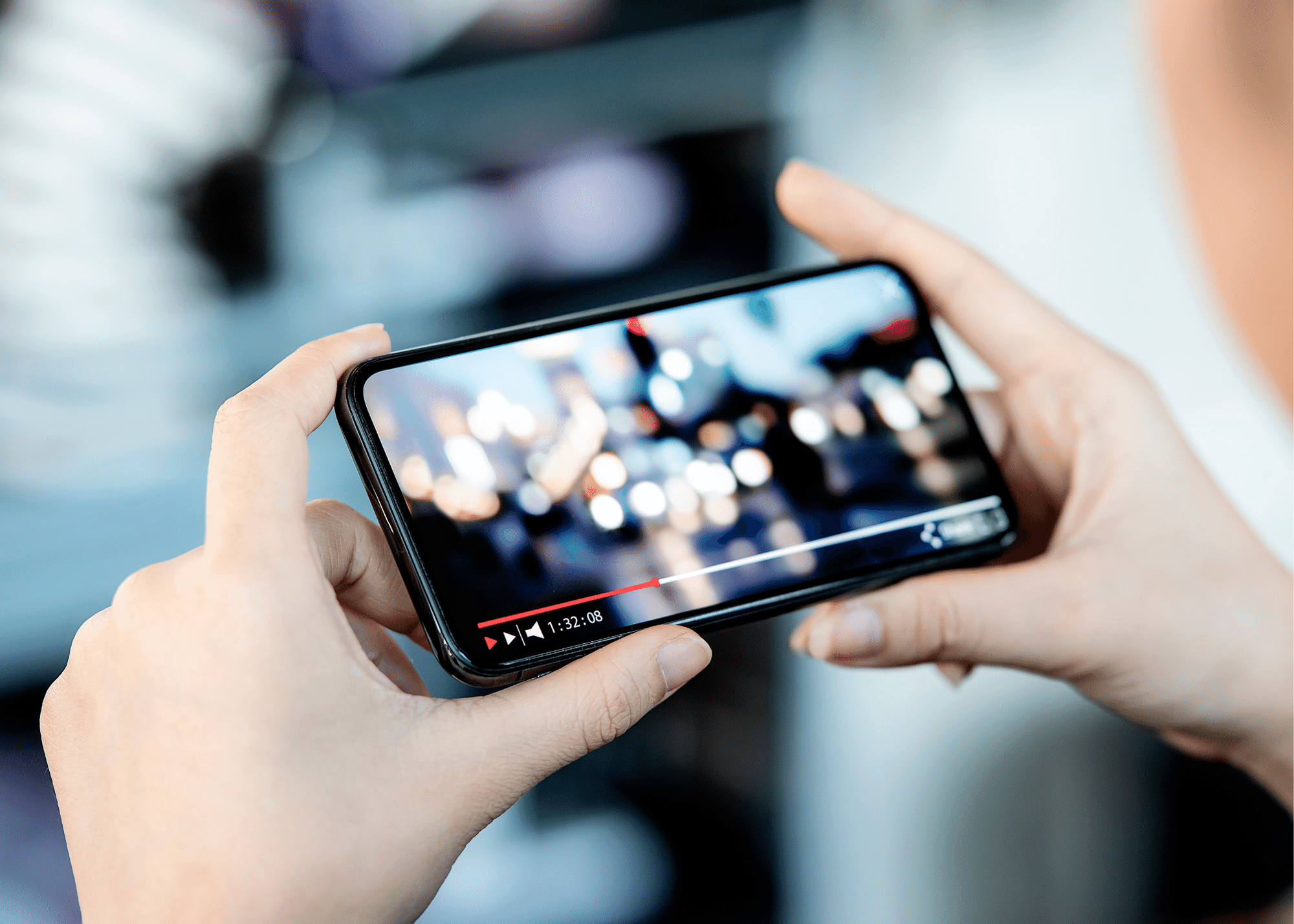 19 May

How To Use Videos To Improve Your Work Culture

It is essential to improve internal communications to enhance workplace culture. Working in Human Resources(HR), you would love to connect with every employee and a new hire in your company. But it is often not possible because you feel stretched with time, geographic, and resource constraints.

Videos, a powerful and flexible tool, remove those constraints and allow you to reach out to everyone and interact with them. As a result, it facilitates you to improve and build a strong work culture.

In this article, we'll give you the best video ideas that you can use to improve your work culture and provide you with information to understand the following better:
What Is Work Culture?
Benefits of Using Videos In Work Culture
So, let's get started.
What is Work Culture?
Your work culture is essentially the shared set of values, traditions, attitudes, and beliefs that guide your organisation. In other words, the way the company treats its employees and clients is reflected in its work culture.
To build a positive work culture, you need to be intentional with your core values & cultural initiatives. A good work culture enhances employee engagement, increases productivity, and decreases turnover in your organisation.
Benefits of Using Videos In Work Culture
The benefits of a particular work culture video depend on the goal of your video. In other words, a new hiring video has specific goals and related benefits than an employee welcome video.
But there are some common benefits of using video in work culture. These are:
The best medium to communicate with your culture directly.
Provides a quick overview of employee perks and opportunities.
Boosts morale of team members.
Improves hiring results and fit.
Increase engagement and reach more audience.
It helps in building brand affinity and loyalty.
Also, to make a video more appealing, make sure you do the editing part, i.e., trim, crop, or cut videos perfectly.
10 Video Ideas To Improve Work Culture
About Us Video
Highlighting your company's values, brand origin story or any unique accomplishments & awards is essential for your work culture. Expressing these values with videos is the best way to define what your organisation stands for and what you want to accomplish.
To create a video and cut video to edit perfectly. Sharing your core beliefs in a video also allows prospects to understand and connect with your company's mission quickly.
A 'Day In The Life' Video
By reading your job descriptions, prospective employees can learn only about the specifics of the position, but text alone won't offer them a feel of the work culture.
So, a 'day in the life' video helps potential candidates better understand the social norms of a position and make them aware of how the work culture connects to their role.
Funny Video Of Your Organisation
A work culture that gives the employees a feeling of seriousness can de-energise them, and they cannot enjoy their work. Making a humorous video about your organisation can make candidates feel your company's work culture is light-hearted. They will make them more open to engaging with your organisation.
The ultimate result will show the personal side of your company that potential candidates are looking for.
Life Outside Of Work Video
Candidates are concerned with more than just their future career; they also want to have a fulfilling life outside the office.
With a video about team members' lives outside the office, you may demonstrate how fantastic your company's work-life balance is. Candidates will value your company even more if they see that you value their personal lives.
Video Highlighting Your Service Work
Usually, people don't want to get associated with a work culture that is simply concerned with making profits. Instead, they are concerned with the more significant impact of their work.
With a video emphasising your service work, you can inspire potential candidates by demonstrating how you're positively impacting the office. Also, they will be eager to join a firm that is driven to make a positive difference after watching a video about your company's service activities.
Outline Your Perks
Most people wish that their firm has a comfortable and friendly ambience that they'll enjoy being in rather than getting stuffed in a cubicle-filled office.
With a video that showcases your perks & advantages, you may show prospective employees & new hires that your organisation has a pleasant and stimulating atmosphere. For example, you can make a film to emphasise the benefits of excellent workplace design and snacks and show how the employees enjoy them.
Encourage Self-Introductory Videos For New Hires
It can be difficult for a recruit to introduce oneself to the rest of the employees. As a result, they won't be able to integrate with the team members easily.
Encouraging the recruits to prepare a video bio themselves and spread it across the workplace is a creative and entertaining way to make them feel more integrated. With this introductory video, everyone can immediately get to know new coworkers, making the team feel more connected.
Show Your Diversity Initiatives
A thriving work culture consists of the finest employees from different socio-economic backgrounds.
With videos that showcase your diverse work culture, it will give the new hires a warm and hostile welcome to your organisation. By making these videos, you can also explain to new workers that you actively support and engage with all the employees.
Behind The Scenes Videos
Making videos by going behind the scenes in your workplace is an effective way to describe people who you are in reality. However, while creating this type of video, you have to cut videos several times and then join them to have a genuine tone and look unscripted so that the viewers feel like they are on an exclusive tour.
Employee Recognition
Employees can quickly feel undervalued and unhappy in the work culture if their labour is not acknowledged.
But with an employee-recognition video, you can show your employees how much you value their efforts. Also, by sharing this meaningful recognition video with your team, they will feel cherished and know how much of an impact they have made in the organisation.
Conclusion
Videos make it easier to establish and promote various aspects of the company's work culture. With the help of these 10 video ideas, you can begin using videos to improve your work culture. Also, remember that while you make these videos, you do the video editing, i.e., trim, crop, or cut videos to perfection to make them more consuming.