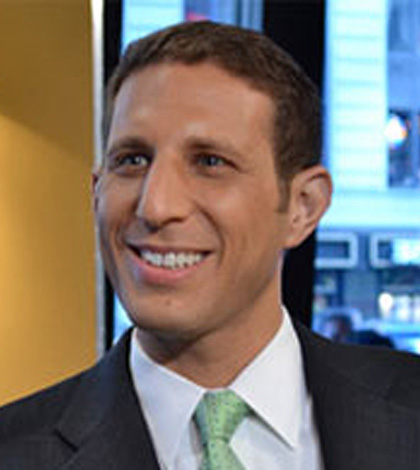 10 Apr

How To Create A Leadership Development Program That Actually Works

Written by: Jason Geller – fastcompany.com

There's no shortage of challenges facing business leaders today. From data breaches to competition from emerging markets, the list goes on. But the most important challenge facing leaders isn't an external threat. It's the one that's coming from inside company walls, ready to derail all the hard work that goes into building a profitable organization. It's your leadership pipeline, or lack thereof.

More than half of chief experience officers don't believe their direct reports have the skills to become part of the C-suite, according to a recent Deloitte survey.

This may not be so surprising given that the development of a leadership pipeline is often one of the most challenging issues in business. But while many organizations recognize the importance of leadership development, our research shows that 42% of chief experience officers surveyed aren't making this a priority. Even worse, only 18% of the organizations we surveyed hold their leaders accountable for identifying and developing successors on a regular basis.

It's clear that despite all the talk about leadership as a C-level strategy, many in the C-suite aren't practicing what they preach by prioritizing investments in leadership development.

There are a number of reasons this may be the case. For one thing, leadership development is costly and can be difficult to tie to the bottom line. For another, identifying leadership needs and gaps in the organization can be a challenge. And without that assessment, it's not possible to create an effective leadership development program.

Organizations need to not only assess the skills needed to achieve their business goals, but to also identify those employees who are most likely to have the highest potential for achieving those goals. Without a clear framework for leadership development goals, these programs can't be expected to deliver the return on investment expected.

Here are a few things companies can do to address the challenges of leadership development:
1. Start With Some Guidelines
Focus on developing a simple leadership framework and rigorously assess leaders at all levels. Without a clear and consistent model for leadership, people are often promoted based on their technical skills, which does not create a sustainable leadership and management culture.
2. Make Engagement A Priority
Hold leaders accountable for more than just performance—they are responsible for employee engagement, employee development, and developing their own successors. 2015 is bound to be a challenging year for talent retention, so the sooner organizations start investing in and engaging their talent, the better positioned they will be to hold on to their best talent.
3. Invest In The Team
Make sure that the leadership development team is well-funded, operated globally, and is led by a senior HR leader. High-impact companies spend three to four times the amount on novices in this area. Developing a strategic program, which includes formal training, development assignments, special projects, etc., requires experience and senior level support.
4. Combine Your Efforts
Bring disparate leadership programs together. Funding all the different leadership development programs can be taxing, and not entirely aligned with your overarching strategic goals. It's critical to enable your senior level HR leader and/or CLO to standardize programs, leverage valuable content, and build a common leadership strategy.
5. Diversify
Look at new tools and programs for employee engagement, culture, and brand as part of the leadership program. The issues of employee performance, retention, and engagement are business and management problems. Bringing different leaders from within the organization into the leadership development process would allow companies to drive increased levels of engagement and retention.
In my experience, the most effective organizations treat leadership development as a tangible and crucial part of their overall corporate culture. They start with a strategic conversation around "leadership for what"—the business outcomes they want to achieve, and the leadership required to get everyone there. They then create a clear strategy and integrated architecture that defines what's needed. Then they act, first by measuring where they are and then systematically investing to measurably improve leadership at all levels. Finally, they don't just seek short-term gains, but "play the long game" by focusing on long-term business impacts and the alignment to strategy.
Companies of all sizes can nurture and grow the asset that matters most: their employees. The sooner companies start prioritizing leadership development—then systematically defining, planning, and executing programs at all levels—the more likely it will be that effective leaders are in place to take the reins in the years to come.

About the Author
Jason Geller is Deloitte's National Managing Director for Human Capital Consulting. In this role, he is responsible for overall strategy, financial performance and operations, talent recruitment and development, and delivery of human capital consulting services across the U.S. He specializes in advising global organizations on the strategy, design, and implementation of HR and Talent transformations. Jason is a member of the Deloitte Consulting Executive Committee, the Deloitte Consulting India Private Limited (DC IPL) Board, and the Global Human Capital Executive Committee.

Subscribe for the best of HR Management direct to your inbox: