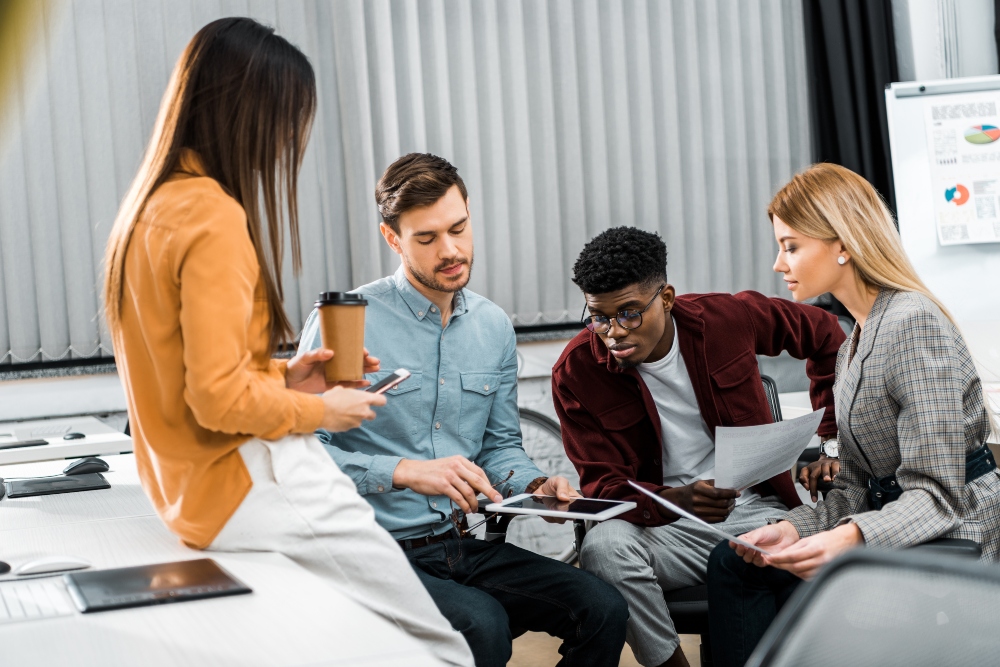 01 Nov

How To Take Action With Your Company's Hiring Process

Every business, big or small, has to go through the hiring process at one point or another. This can be disturbing, especially when you don't know where to start. Here is an outline detailing the steps you need to take to successfully hire new employees for your company!

Want to Hire Top Talent? Follow These Proven Strategies for Selecting and Growing Your Team
Have A Plan And Set Goals
Before starting the hiring process, you need to have a plan. What kind of employees are you looking for? What skills do they need to have? How many employees do you need to hire? Once you have answers to these questions, you can start setting up your recruitment strategy.
A plan helps you in focussing your efforts and make the hiring process more efficient. It will also help you track your progress and see if you are on track to reach your goals.
Use Multiple Channels To Reach Candidates
Don't just rely on one method to reach potential candidates. Use a variety of channels to get the word out about your open positions. Post job listings on your website, job boards, and social media sites. Send email blasts to your mailing list. Reach out to professional organizations and ask if they can help promote your openings to help you become a recruiting all-star.
The more places you post your job listings, the more likely you will reach a wider pool of qualified candidates.
Screen Candidates Carefully
Once you start receiving applications, you must screen candidates carefully. Review their resumes and cover letters to see if they meet your basic qualifications. Then, conduct phone or video interviews to better understand their personality and see if they would be a good fit for your company.
Invite the top candidates for in-person interviews. This offers you a unique chance to get to know them better and see if they are truly the right fit for the job.
Use Recruitment Agencies
When you're struggling to find qualified candidates on your own, you can always reach out to recruitment agencies. They can help you find the right employees for your open positions. Just be sure to choose a reputable agency that finds candidates in your industry.
A recruiting agency in Tulsa or other areas you do business can be a great resource when you're looking to hire new employees. They help you find the best candidates for your open positions and save time.
Make Sure You Have A Good Onboarding Process
Once you've found the right candidates and accepted your offer, setting them up for success with a good onboarding process is important. Onboarding refers to the process of orienting and acclimating new employees to your company.
It includes training, paperwork, and getting them set up with the tools they need to do their job. A good onboarding process will help new employees feel welcome and prepared for their new role.
Follow Up With New Employees
After your new employees have been with your company for a few weeks or months, follow up to see how they are doing. Ask them to give feedback if they have any questions or concerns. See if you can do anything to help them succeed in their role.
Regular check-ins will show your employees that you care about their success and help you catch any problems early on.
Evaluate Your Process
After you've gone through the hiring process a few times, take a step back and evaluate how it's going. Are you getting the results you want? Are there any areas that need improvement?
Make adjustments to your process as needed so that you can continue to attract and hire top talent for your company.
Offer Competitive Benefits And Salary
A crucial factor in attracting and retaining employees is offering competitive benefits and salaries. Employees want to know that they are being compensated fairly for their work. They also want access to good benefits like health insurance, paid time off, and retirement savings plans.
The hiring process is ever an important part of running a successful business. By planning and executing your recruitment strategy, you can find the best employees for your open positions. Use multiple channels to reach candidates, screen them carefully, and use onboarding and follow-up to help them be successful in their new roles.
About The Author
Taylor Haskings is a freelance writer born in Denver, Colorado. She graduated with a bachelor's in English from the University of Colorado, Denver. She enjoys hiking in the Colorado Rockies and loves the fine arts, such as playing the violin. Her true strengths include networking with others and expressing herself through the written word.