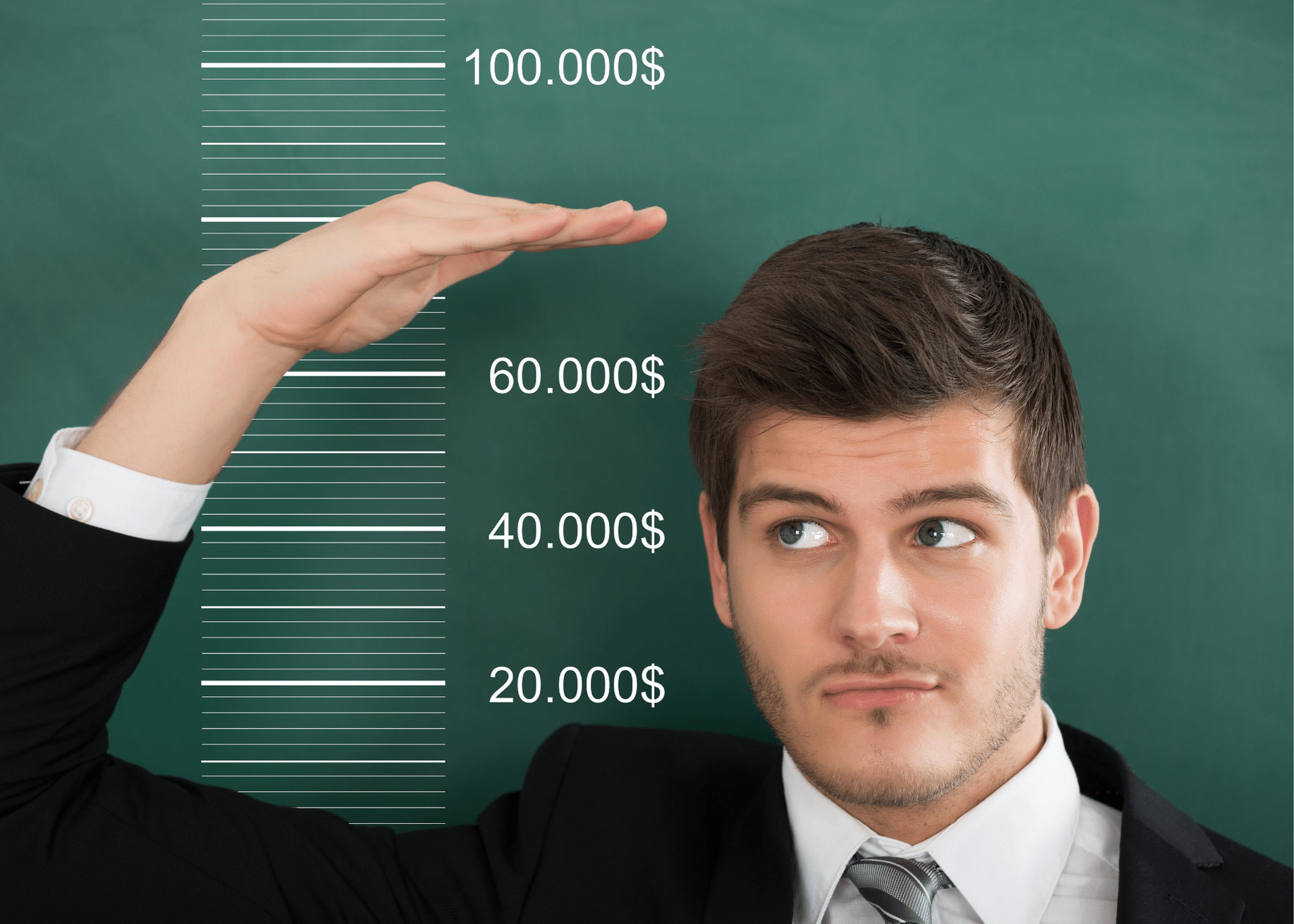 07 Oct

How To Handle Salary Talk With A Tech Recruiter

Salary talk is never easy, even if you are a seasoned professional. You may feel stressed and uncomfortable during the negotiation phase. But letting the unnerving experience override your expectations of a dream compensation is the last thing you want to encounter. Unfortunately, there is no shortcut to salary negotiation, and even tech professionals with high-value skills may find it challenging. Factors like time pressure for the recruiter, competition for the position, and budget concerns of the company affect the negotiation. But you can do your bit to maximize your offer value. As a potential candidate, you can follow these tips to handle the salary talk with a tech recruiter.
Know your true worth
Knowing your market value is the key to securing a valuable compensation deal in any domain, and tech is no exception. In fact, you are in a better place to research because you can check endless tech companies of different sizes and scales. Start by browsing salary comparison sites such as Payscale and Glassdoor. Check the company reviews to get a clear view of the work environment and corporate culture as you go through these sites. It enables you to decide whether the offer is worth considering.
Make the most of the recruiter's need
Smart candidates steer clear of shots in the dark, but take a more organized approach to salary negotiations. Remember that getting a yes to the offer goes in the recruiter's best interest because they have a valid reason to seal the deal. Using their urgency to your advantage can help you negotiate successfully. It is even more helpful in the tech industry where talent is scarce, and organizations want to bag the best candidates sooner than later.
Dig deep into benefits
Tech compensation can be tricky to understand because it has various components. Consider the example of one of the biggies like Apple. If you want to learn How to negotiate job offer salary at apple, dig deep into the benefits besides checking the basic pay. The company provides stock, sign-on, and cash bonuses to recruits. At the same time, you must check benefits such as time off, remote work, meals, and healthcare. Get a complete overview to decode the real picture and negotiate wisely..
Let the recruiter do the talking
Another valuable piece of advice is to let your recruiter do the talking instead of quoting a figure yourself. Ask about their salary range for the position rather than speaking a number. Consider up-selling your tech skillset and accomplishments if the range they quote is outside of your desired spectrum. Remember that recruiters expect you to play the negotiation game, so you must do your bit to make the most out of the opportunity. Also, do not hesitate to skip further interviews if the offered range is wildly off because you should not waste time.
Finding a dream tech job is not just about working in a big and reputed company. It is also about getting the salary you deserve, and your negotiation skills can do the trick. Follow these tips to ace the game.
Author Bio:
Rose Smith is an experienced content writer heading the content department at Outreach Monks. She holds excellent knowledge about the employee viewpoints such as Work-Life Balance, Insufficient Training, Motivation, and salary negotiation. Her interest in the subject inspires her to write for her readers.