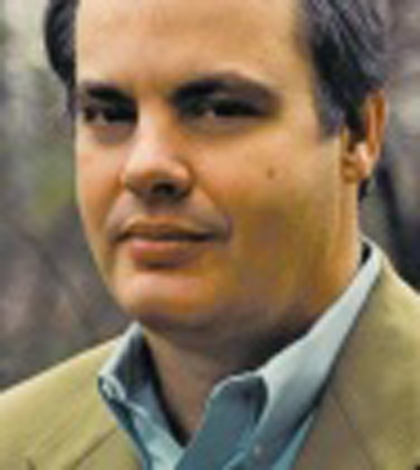 09 Feb

Companies and themes to follow in 2015 part 3: the HR dimension

By Brian Sommer – diginomica.com

SUMMARY: HR faces important hurdles in 2015. Where will HR leaders look for solutions? Here are some pointers – many of which you may not have heard of before.

Will HR vendors embrace contingent, temporary and independent workers? HR systems have grudgingly supported this biggest growing part of the workforce but it has mostly been a bolt-on, incremental approach to the issue.

Temp, et.al, workers kind of muck up the idyllic data models of old-school HR software products. So, businesses have had to create side systems to track these people or have had to make do with older HR products that accommodate these workers in an ill-fitting, afterthought way. It's time to rework HR software.

The Funnel Comes to Recruiting – Smashfly is an HR vendor that sees recruiting as a funnel driven process. The parallel between their view of the recruiting space and those of marketing automation vendors (e.g., Marketo, Eloqua, Pardot, etc.) is a welcome sight. When other recruiting technology firms like Entelo, Connect6, LinkedIn and others can be plugged into a new kind of funnel-powered recruiting process, everyone wins. When this 'funnel' thinking pervades all HR systems maybe we'll see more workable and more relevant ATS and other recruiting technology.

Will Recruiting Change to Work With Millennials or Vice Versa? – Jibe's CEO is certainly on top of this issue but I'm still not convinced other firms are as focused. In tight talent markets, can vendors or employers afford to be so indifferent?

Lumesse Re-tools for the Force.com Platform – A hat tip to Lumesse as they build a new human capital solution on the Force.com platform from Salesforce. Once this becomes available, Lumesse will have access to the Force.com ecosystem and a zillion salesforce.com customers.  Platforms will rock – proprietary, closed tech stacks will not.

FairSail Wants to Be a New Workday – U.K. based FairSail is pushing beyond its home base and into the U.S. It's using some Salesforce technology today (e.g., Force.com) and is angling to build a less expensive Workday solution. Will their growth continue in 2015?

First Comes Marriage, Then Comes… – Reinvention has been the order of the day at HR vendor SumTotal the last few years. Now the company has joined forces with an e-learning firm. It will be interesting to see how the combined firm is received in the marketplace. But through it all, I've been impressed with the technical reinvention in this product line so far.

HCM vendor Cornerstone OnDemand and HR analytics vendor Evolv hooked up in 2014. It will be interesting to see the fruits of this marriage in 2015.

In a Talent Shortage, Who Can Afford to Run Off Talent?  – I always enjoy a call with HR Acuity's Deb Muller as she understands a side of HR few ever talk about. While lots of firms used HR Acuity during the recession to manage EEO and other claims, the company is now powering the behavioral changes that companies need to mitigate to prevent future claim issues. Let see how predictive modeling will change the HR space in 2015.

Growth – There are a number of HR vendors in growth mode. 2015 should see several of these really explode. The question is which of these will it be: Fuel50, Qualtrics, Hireology, Shaker, Thomsons Benefits, Take the Interview, Recruitifi, or …?

The Big Boys in HR have Retooled – ADP, a firm too many only associate with payroll processing, has created a lot of other applications over the years. Recently, they've knocked out some slick analytics that should see more air play this year. They've also pulled together a 60K+ strong developer ecosystem that should start producing value this year, too.

Likewise, Ceridian has poured a lot of development effort into its DayForce cloud applications. The depth of functionality strong initial sales are there but will the company see even more market share inroads with it in 2015?

SilkRoad – After a lot of retooling and focus, SilkRoad seems to found its north star. Will they make 2015 a breakout year?

Video Interviewing – Lots of people see this technology and think it's a recruiting tool that uses something like Skype or Facetime sprinkled with some additional functionality. That view is sooooo wrong and limited.

When I went to HireVue's user conference last year, the real star of the show was their insight technology. It can analyze a job seeker's voice and other cues to determine how nervous, truthful, etc. the person really is. This vendor is hot now and will likely continue to grow at above average rates as it has partnerships with HR firms like Workday and AON.

Montage is another video technology provider. I visited them recently at their Wisconsin headquarters. They've got some nice extra services (e.g., their call Concierge, scheduling tool, etc.) and lots of marquis customers.

Finally – I'm only one analyst. If I missed your firm, call me. I love briefings, analyst summits and user conferences. If I missed a big theme for 2015, then definitely call me.  If anything, 2015 should generate plenty to see and discuss.




About the Author
Brian Sommer is one of the titans of the technology services arena with more than 25 years experience in the field, 10 of which were served as the most senior director of Andersen Consulting's (now Accenture's) global Software Intelligence unit.
Image credit: (c) Can Stock Photo Inc. / coraMax

Subscribe for the best of HR Management direct to your inbox: