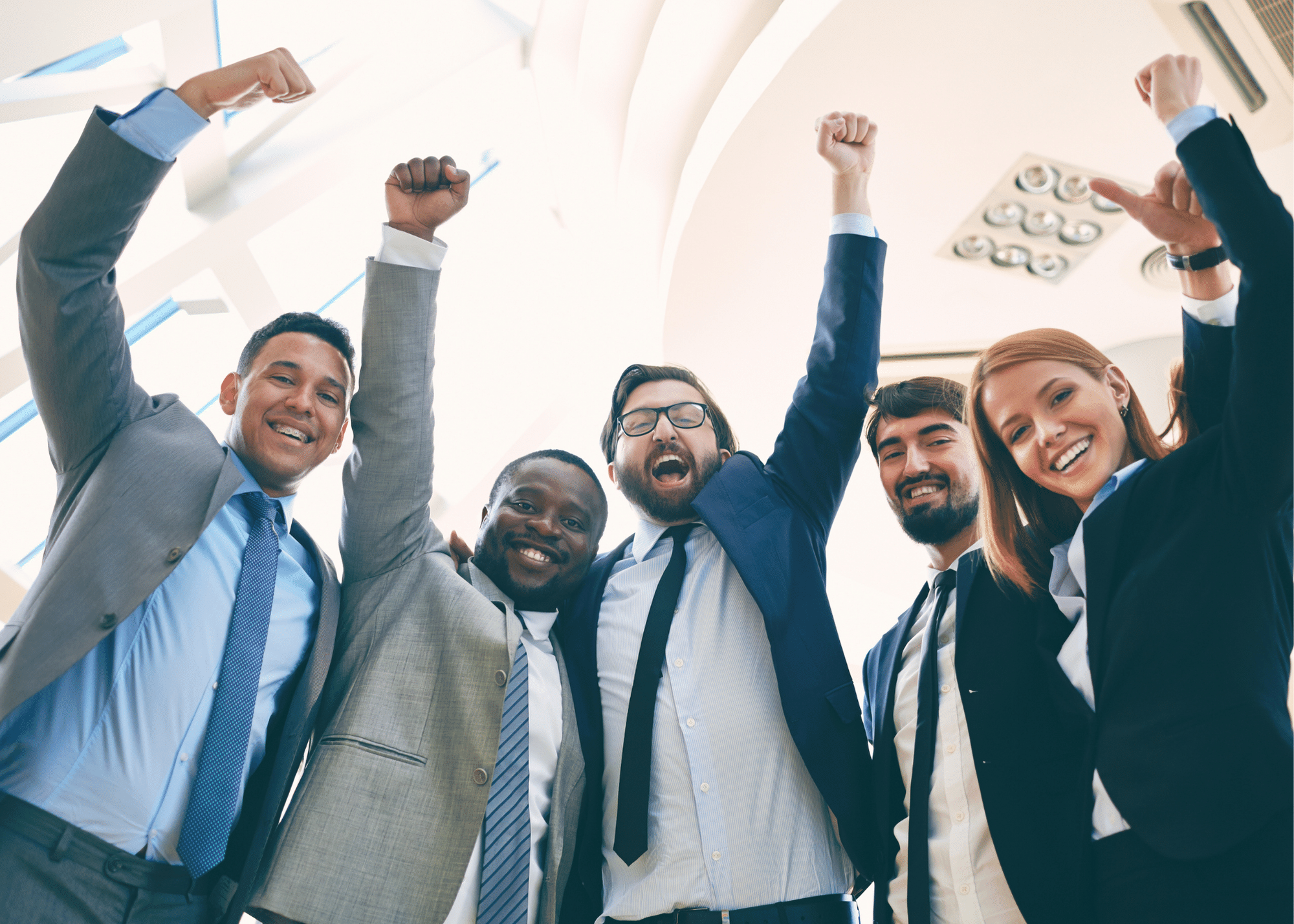 05 Sep

4 Powerful Tactics For HR To Motivate Employees

Did you know companies with highly engaged employees have 21% higher profitability?

Happy employees tend to perform better, providing efficient and timely results.

"Everyone talks about building a relationship with your customer. I think you build one with your employees first."– Angela Ahrendts (Senior Vice President, Apple)

However, keeping the employees motivated and happy can get quite tricky. There is no one-size-fits-all approach to boosting your staff's morale. Why? It is because of employee diversity.

That's where the role of the human resource department comes into the picture. In this article, we'll discuss four measures HR managers can take for employees to feel connected to the organization.

So, let's get down to business!
#1 Make The Office A Pleasant Place To Be
An office is where your employees spend most of their time. If the workplace environment is positive, well-lit, aesthetically pleasing, and fun, your staff will look forward to working with the organization. Believe it or not, it will lower the employee turnover rate.
Some of the things you can do to amp up the business premises are:
Decorate the wall with motivational quotes and famous sayings.
Create an achievement wall and update it frequently.
For utmost hygiene, use commercial air fresheners, urinal screens, and automatic dispensers in restrooms.
Build a recreational/activity room.
Organize events to promote connections between different departments.
#2 Set Clear Priorities
According to a recent survey, 82% of workers confirm that they are considering quitting their job due to poor management. Shocking, isn't it?
To avoid this situation in your organization, it is vital to set adequate human management goals. Respect, transparency, honesty, clear communication, and employee support should be the foundation of management objectives.
It will encourage the employees to wholeheartedly put their thoughts, suggestions, or feedback in front of management.
#3 Recognize Their Accomplishments
If your employees are putting in immense effort and time to complete a project or going out of their way, perhaps multitasking whenever necessary, you should appreciate them. Simple compliments, as given below, can drive the staff to be consistent with their performance.
This wouldn't have been possible without your support.
Your level of quality work remains exceptional in our organization.
Thank you for putting up the extra time for this project.
Likewise, you can organize an event once or twice a year to reward everyone for their work. The rewards can be monetary, such as a hike, or non-monetary such as a vacation abroad or an extra day off.
Remember that a little recognition goes a long way to keep the business running smoothly.
#4 Amend Company Policies
Last but not least, companies must adapt to the changing economic and environmental scenarios. Learn about your worker's needs as well as the things that keep them distracted. This will enable you to make appropriate amendments to the company policies.
For instance, you can introduce a flexible hour policy. It will assist the employees in creating a work-life balance while boosting company productivity.
The company can additionally provide cab service to their employees. It's imperative if they are working late due to a special project.
The Bottom Line
Richard Branson once said, "Your employees are your company's competitive advantage. They're making the magic happen – so long as their needs are met." Of course, motivating employees is not an easy task. However, it will become pretty convenient with a proactive plan and HR skills.