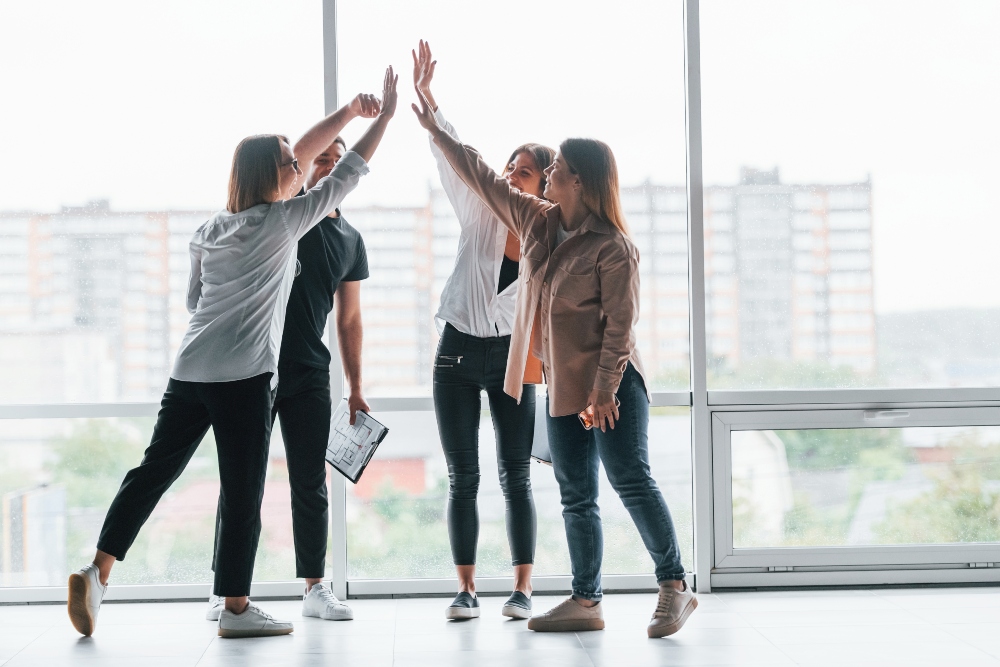 24 Aug

Why Temp Agencies Matter To Big Businesses

Access to a quality temp agency can make life much easier for team managers and owners of large businesses. Not only is it a quick way to increase your population of workers, but you can avoid the stress and worry of making a permanent commitment to a potential employee. Many workers appreciate the chance to move around and to break away from the 40-hour work week. From labor shortages to seasonal booms in business, here are reasons why temp agencies matter to big businesses.
Flexibility to Ramp Up Staff Population
If you need to rapidly bump up your staffing, using the temp agencies in Chicago or other cities you operate from can allow you to quickly increase the population working in your facility. For those looking for unskilled or low-skilled workers, temping may be much quicker than looking for permanent employees.
Do pay special attention to the teaching skills of your current employees. Not everyone has the skills to productively lead a team of temporary workers. There may be temp workers in the mix who really want a full-time position with your business. They may be extremely eager to make a good impression, but without the right leadership, errors can rapidly cost you a lot of time and money.
Ramping up your staff's population may be critical at certain times of the year when business is ramping up quickly for the season. This may become your go-to solution for mundane labor tasks when needing to quickly scale up production. You have a unique opportunity when it comes to temporary staffing. You can avoid demoralizing lay-offs during off seasons while capitalizing on business booms when needed. By implementing a hybrid model of permanent and temporary staffing, your business becomes ever more flexible.
Expertise in Niche Markets
Hiring from the right temp agency can also help you bring in skills that you don't need every day. If you run a marketing agency, you likely have many skilled employees with strong art skills but not many employees with strong Excel skills. Accounting firms will have the opposite problem.
Do make sure to put such temp employees on an isolated machine. If your IT team has the time to set up a shielded account to allow your temp employees access to only certain files, you may be able to set up a bank of computers. However, it may be much easier to simply put your temp employees to work on a free-standing laptop to avoid any access to proprietary or client data.
Payroll-Free Employees
If your workforce population needs to fluctuate on a regular basis, moving these folks through the regular payroll process, your HR team may become overwhelmed. Temp workers don't have to be a burden to your HR or payroll department.
Do take care to make sure that your work comp insurance will cover both your permanent and temporary workers. While a temp worker's employer does need to provide workers comp coverage, you as an employer will need to include coverage for these workers. Before you contract with a temping agency, make sure that your worker's compensation coverage policy will protect you from this risk.
Quick Staffing Option
Bringing on temporary workers is quick. While you may be working hard to fill a position with a full-time worker, bringing in one or two temps to fill the spot can lower your stress.
When you hire a temporary worker, you don't have to
review resumes
book interviews
make permanent decisions
Recent world events have left many big business leaders struggling with unhappy full-time employees. As the ranks of full-time employees thin, the stress and workload pressure increase on your remaining workers. Will bringing in a slew of temps alleviate that stress? It may not completely, but it will provide support for your full-time employees who may be looking for relief if their work pressure is getting too high.
Help When Markets Are Tight
The job market is tight. If you have employees under a great deal of pressure, their vacations and time away will become even more pressure for the company. A strong relationship with a quality temp agency allows your business to bring on help in the weeks leading up to that time off and offer support and training time for your full-time employees. Offering great PTO won't count for much if your employees know they will come back to overload and even more stress.
Temp employees can't fill every need. However, they can support the full-time staff of large businesses to prevent higher stress rates and more significant employee losses. Bringing in temp workers can also help your current workforce build their skills as leaders and trainers. Change is not easy, but a quality temp agency can reduce staffing stress and lighten workloads for all involved.
About The Author
Taylor Haskings is a freelance writer born in Denver, Colorado. She graduated with a bachelor's in English from the University of Colorado, Denver. She enjoys hiking in the Colorado Rockies and loves the fine arts, such as playing the violin. Her true strengths include networking with others and expressing herself through the written word.