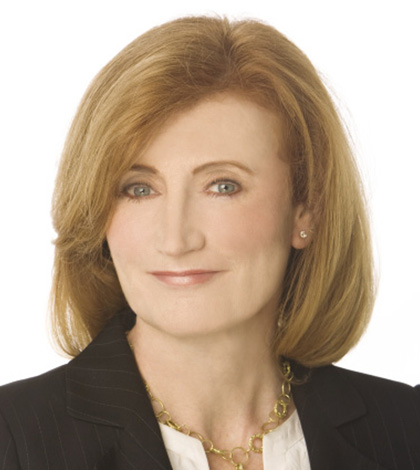 25 Aug

What It Will Take to Fix HR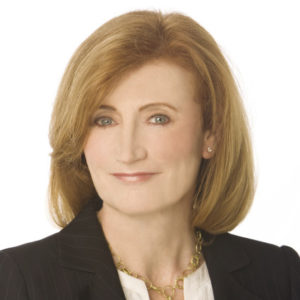 By Cathy Benko and Erica Volini – blogs.hbr.org
In the July/August issue of HBR, Ram Charan argues that the Chief Human Resources Officer (CHRO) role should be eliminated, with HR responsibilities funneled in two separate directions — administration, led by traditional HR-types, reporting to the CFO; and talent strategy, led by high-potential line managers, reporting to the corner office. While my colleague and I vehemently agree that HR's status quo is an inhibitor to growth, it is with the same fervor that we disagree with Ram's proposed solution.
Really? Break up a strategic function in response to underperformance in the wake of severe market disruptions? Put the most strategic pieces into the hands of up-and-comers passing through the leadership-development revolving door? What would the capital markets look like today if a similar tack had been taken when the CFO role was ripe for transformation?
CHROs are standing at essentially the same crossroads that CFOs were, beginning in the 1980's. Back then, CFOs (inclusive of the role's predecessor titles) were squarely focused on accounting, controls, and preparing financial and tax statements. Fast-forward to today and the corporate bean-counter of old has become the CEO's closest partner in driving strategy — and increasingly a candidate for the top job. How did this happen and what can be gleaned from it to inform the transformation of the CHRO?
Let's think about the realm of the CFO and how it's changed. As growth became a competitive imperative, business leaders began seeing the firm as a system of investment rather than a system of production. Financial capital was recognized as the scarce resource and its shortage a significant constraint on growth. At the same time, alternative approaches to accessing capital and funding projects proliferated, forcing financial decision-making to become increasingly sophisticated. Those conditions elevated the work of the finance function to the point that, today, the CFO helps to set the course of business, advancing an organization's growth and improving its competitive position by identifying and resolving key financial constraints. This transformation took time to play out and involved both displacements of incumbents operating in outdated modes and the emergence of new "feeder" roles for those aspiring to the C-suite. A glance backward reveals how radically firms' expectations have shifted in regard to the CFO's breadth of background and the caliber of talent the position attracts. Baseline financial skills are still essential, but international experience, industry knowledge, investor relations acumen, technology expertise, and strategic prowess are now just as much part of the package.
Now compare that to the context and condition of today's CHRO role. These days, the scarcity impeding firms' growth is not of capital — it's of talent. Nearly 40 percent of the 312 CFOs and other executives participating in Deloitte's 2013 Global Finance Talent Survey said they are either "barely able" or "unable" to meet the demand for the talent required to run their organizations. And HR's credibility deficit doesn't help the matter. A recent survey of CEOs reveals that HR is overwhelmingly viewed as the least agile function. In our own conversations with CFOs we consistently hear that their attempts to work strategically with HR are the most trying. Business leaders concur, with nearly 50 percent reporting that HR is not ready to lead. Even HR itself agrees. In a March 2014 global survey, HR and talent executives graded themselves a C-minus for overall performance, citing a large capability shortfall, with 77 percent of respondents ranking the need to re-skill the HR function among the top quartile of their priorities.
While we disagree with Charan's solution, we think he's on to something when he asserts that the best CHROs have line and/or operational business experience.
Lynanne Kunkel, VP-Global Talent Development and HR-Asia for Whirlpool, is a case in point. After earning a degree in chemical engineering and spending eleven years in production roles at Procter & Gamble, Lynanne was drawn to P&G HR where she spent the next ten years in various roles, before moving over to Whirlpool HR four years ago. What Kunkel is particularly known for is bringing a cross-functional perspective to talent strategy at the consumer products companies she serves. In addition, she believes that a few noted CHROs elsewhere are beginning to set the standard and emerge as top-notch leaders within their respective organizations. "There's a flaw in the perception that the only thing HR is good for is administration. HR strategy is an expertise that takes years to fully develop."
The cutting-edge HR leaders we've met, like Kunkel, are thinking more boldly and blurring the experience line with a fresh understanding of talent. Couple that with comprehensive functional expertise and soon we'll have a generation of CHROs that consistently brings and activates strategic, holistic perspectives. What will it take to accelerate the shift within HR and recalibrate the role of the CHRO? We offer three pieces of advice.
Focus most on where strategic value is created. In the early 1980's, sixty percent of corporate value creation emanated from the optimization of tangible assets. Today, we live in an era where eight-five percent of value creation stems from brand, intellectual property, and people — all intangible assets. Delivering HR-related operational, compliance, and administrative tasks with distinction is important, but let's be clear that doing so is table stakes. The CHRO must step up to the implications of the new world of work.
Recalibrate and reskill HR to ensure its relevancy. Kunkel says that "while 'good with people' may have been the mantra for those attracted to the field in the past, the new mantra should center around the effective use of people to effect intended business outcomes." Relatedly, organizations need to be deliberate in the design and implementation of development programs aimed at helping HR professionals acquire and hone an increasingly wide range of sophisticated skills, not only in talent areas but also in understanding the dynamics of how the business works, makes money, and competes.
Bring on the quants. For the CFO, analytics is a native language. Beth Axelrod, CHRO for eBay and someone who pivoted from consulting on strategy (as a principal at McKinsey & Company) to running an HR function, acknowledges that HR leaders have traditionally set their agendas based on qualitative metrics and shied away from quantitative analytical tools. That needs to change. Google is probably the best-known case of a company that uses analytics to inform a slew of daily HR transactions and interactions. Its managers use data to determine everything from whom to hire and promote to how much to pay them and what benefits are most valued, all segmented by a variety of contextual attributes. According to Prasad Setty, Vice President of People Analytics at Google, their goal is to have all people decisions informed by data. "We want people, no algorithms, to make people decisions, but we want the decision-makers to make decisions informed by data and analytics."  Using analytics to drive, design, defend, and activate a growth-oriented agenda will bring newfound credibility to HR leaders, and will be the hallmark of the great ones.
Rethink the division of labor. Bifurcating leadership between those who focus on what needs to get done and those who focus on how it gets done is an effective means for HR organizations to step up to the demands of  today's talent marketplace and growth challenges. Instituting an HR chief operating officer (COO) role, charged with optimizing how HR services are delivered is an emerging trend. The COO has a clear mandate to drive the design, development and implementation of HR services—optimizing operations while ensuring compliance across HR disciplines. Not only does this role free up the CHRO to focus on strategy and the larger talent agenda, thereby eliminating growth constraints, but it also preserves the crucial cohesiveness of the HR functi0n overall.
* * * * * * *
So, kudos to Charan for starting the conversation.  The problem to which he is responding is real; indeed, as CEOs turn their thoughts to growth again, many will find the gap between the need for talent and the CHRO's ability to deliver it greater than ever before. Success demands a far more diverse set of experiences and skills. But, as with CFOs before them, the solution resides in CHROs and the teams that support them.  Just as financial management became increasingly sophisticated, so can talent management. CHROs can step up to meet this challenge — and they must, or someone else will step in to do it for them.
Subscribe for the best of HR Management by email: