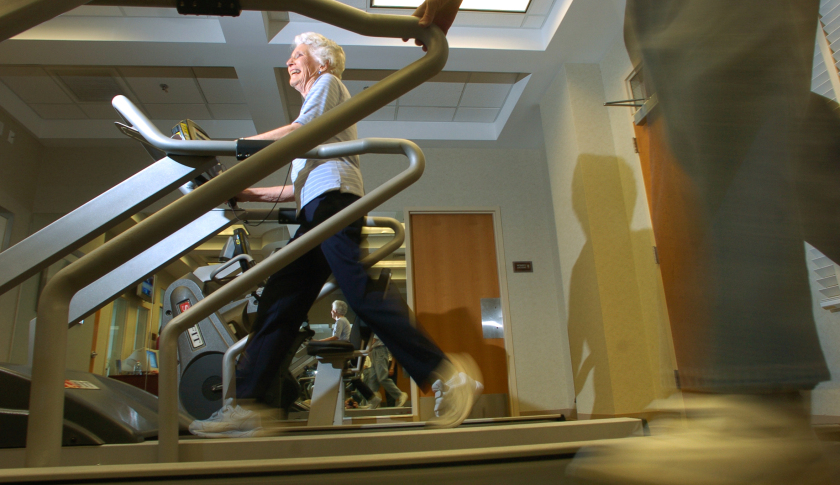 28 Jun

What America's Aging Workers Mean For the Future Of Work

Written by Rick Wartzman, originally published on Fortune.com
Increasingly, 65 is not the age to retire.
For all of their sharp differences when it comes to politics and policy, style and substance, Donald Trump and Hillary Clinton share at least one thing in common: They're both well over the traditional retirement age of 65. At 70 and 68 years old, respectively, the two candidates are emblematic of the growing number of people who are looking to keep on working in their later years.
In fact, in a 2015 Gallup poll, 37% of non-retired Americans said they don't expect to stop working until after age 65. That was way up from the 14% who said this in 1995.
Meanwhile, the segments of the U.S. labor force that are expected to grow the fastest between now and 2024 are those 65 to 74 and 75 and older.
Much of this is being driven by long-term demographic trends affecting not only this country but many developed nations: steadily expanding life expectancies, thanks to improvements in health and medicine, coupled with low fertility rates.
Of course, some folks want to work as septuagenarians—and even beyond that—because it gives them purpose and pleasure. Others will continue to punch the clock because they have no choice; financial savings for many is woefully inadequate, quashing dreams of a leisurely retirement.
Either way, for employers and employees alike, the underlying question is the same: What's the best way to accommodate this inevitable graying of the factory, shop, and office?
Without a doubt, the companies that have most successfully utilized the experiences and skills of older workers have demonstrated one essential trait: flexibility.
This can manifest in all sorts of ways. "In some cases, it's modifying the workplace," notes Lori Trawinski, a director at the AARP Public Policy Institute. BMW, for example, has reconfigured its auto plants with older employees in mind, setting up easier-to-read computer screens and allowing workers to sit instead of stand.
Others have focused on the psychological rather than just the physical. The tire maker Michelin, for one, encourages older employees to ease into retirement, reducing their hours over time, instead of exiting all at once. This not only helps them adjust, but it facilitates their ability to impart knowledge to younger workers and, in so doing, underscores the great value they bring to the organization.
"Older workers tend to stay longer, work more productively, and have better health and wellbeing when their work is appreciated," says Axel Börsch-Supan, director of the Munich Center for the Economics of Aging.
At other businesses, flexible scheduling has become a key to retaining older workers. CVS Caremark for years offered a "snowbird" program in which several hundred pharmacists and other employees from northern states would be transferred each winter to warmer climates. (That initiative has since morphed into a set of broader arrangements, including telecommuting, job sharing, and compressed workweeks.) Westpac, the Australian banking company, introduced a special leave program for grandparents.
Flexibility also means recognizing that what's a boon for some workers may be a bane for others. For instance, certain older employees might love telecommuting because it's less taxing on them. Yet they may have peers who prefer coming into work on a regular basis because they otherwise feel isolated and crave social interaction.
"It's not clear that everyone wants to be working alone at home," says Nicole Maestas, an associate professor of health care policy at Harvard Medical School, who is completing a major survey on working conditions for older employees. "These pathways aren't so linear."
If all of this sounds obvious and easy to put into place, it isn't.
Myths abound that older workers aren't sufficiently productive and block younger workers from advancing their own careers. Age discrimination remains a problem at many businesses. Some also worry that older workers carry inordinately high compensation and benefit costs—though this, too, is a misperception.
But perhaps the biggest stumbling block is in providing older workers with the flexibility that they require.
Earlier research by the Sloan Center on Aging & Work at Boston College found that the odds an employee has access to the flexible options that he or she needs are 74% higher for those between the ages of 27 and 35 than for those who are 53 and older.
"A multi-stage life" where people work long hours at one point, balance job and family at another, and make a strong social contribution at still another could well be "a gift for humanity," Lynda Gratton and Andrew Scott, colleagues at the London Business School, write in their new book, The 100-Year Life: Living and Working in an Age of Longevity. "However, for corporations, and especially their HR departments, all this sounds like a nightmare; companies like conformity, and simple, predictable systems are easy to run and implement. So don't be surprised if large numbers of institutions resist these changes.
"Most won't be as flexible as we as individuals would like them to be," Gratton and Scott continue. "This promises to be a battleground akin to the battles about the length of the working week and working conditions that marked the Industrial Revolution."
It is shaping up, that is, as a fight for the ages.

About the Author
Rick Wartzman is Senior Advisor to the Drucker Institute at Claremont Graduate University and a contributor to Fortune Magazine. You can follow him on Twitter here.

Subscribe for the best of HR Management direct to your inbox: