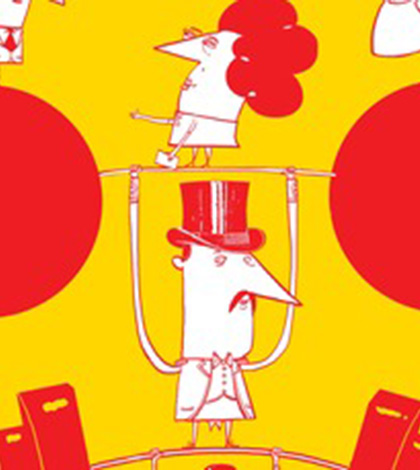 28 May

The rise of strengths-based recruitment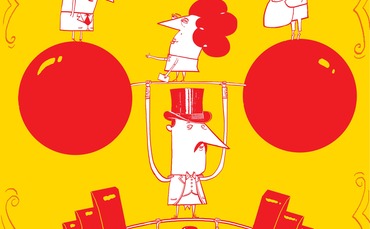 By Rob Gray – hrmagazine.co.uk
From hospitals to banks, strengths-based recruitment is gaining kudos as the best way to identify those applicants who will bring the most to an organisation, despite not necessarily being the most able on paper.
Hiring the right employees is vital for any business. Yet, for some, it can quite literally be a matter of life or death. No one, for example, would want to be a hospital in-patient confronted by clinical staff who are lax, inattentive or simply don't care.
Since the publication in February 2013 of the Francis Report on the failings at Mid Staffordshire NHS Foundation Trust, issues of patient safety and quality of care have been more in the public eye than ever. Uncomfortable questions have been raised about the abilities and attitudes of nurses.
In response, chief nurses at The Shelford Group – which represents the 10 leading NHS teaching hospital trusts in the UK, spanning more than 80,000 staff – realised a step-change improvement in care was required. "We knew we needed to do something very different, that would have a fast impact on performance and that the senior nurses and executives would acknowledge as a significant solution to their challenge," says Katherine Fenton OBE, chief nurse at University College London Hospitals (UCLH).
Fenton and her Shelford Group counterparts also knew that the ward sister role is the most influential one in a ward setting for determining whether or not a patient has a very positive experience. "We were dissatisfied with our existing methods of ward sister selection and had little confidence that it helped us to choose people who were going to be excellent performers," she adds.
Engaging the whole person
Job descriptions were long and unwieldy, person specifications were vague, and competency-based interviewing was not providing enough insight into applicants. Determined to take a fresh approach, Fenton brought in strengths-based recruitment (SBR) consultancy Engaging Minds, with a brief to identify great performers in the role.
Engaging Minds profiled great performers by spending time with them at work on the wards and interviewing them and those who knew them well. A profile was created detailing all of their strengths, values and motivations. The ward sister attraction and selection process was reviewed. Job ads were rewritten with a new focus on describing a person who would excel in the role. At UCLH, a number of people have been trained as assessors and the trust has started using SBR in its selection of ward sisters.
UCLH recently opened a post-acute care unit to facilitate the transition of medically fit patients no longer requiring acute hospital services to their home or other discharge destination. The strengths-based profile was used in the selection process.
"The evidence indicates that clinical leadership within the ward leads to better clinical outcomes and patient experience," says Fenton. "Though it is at an early stage in the implementation process, recent appointments used the profile and have shown a focus on compassion-centred patient care. In summary, we believe that creating a profile of what makes a 'great ward sister' to help recruit the best people has the potential to transform care in the NHS and restore faith in the nursing profession."
That's a bold aim. Yet for some of those championing SBR, that is exactly the kind of far-reaching transformation it can achieve. However, in some quarters it is seen primarily as a graduate recruitment tool. Accountancy group EY introduced SBR around five years ago for hiring grads and widened its use to embrace school-leavers too. EY head of student recruitment Julie Stanbridge says using SBR has helped the firm differentiate itself. Moreover, "it has allowed us to identify from the beginning where someone would best fit in", she says. As EY has become more international, new strengths have been identified for recruiting candidates based on "having a global mindset". Feedback is that SBR has proved very effective for bringing on board a good mix of high-calibre people.
Interestingly, Stanbridge thinks there may be scope to use some form of SBR to recruit more senior people. In her opinion, one of its great virtues is teasing out some of the 'softer' skills. The notion that SBR is predominantly a graduate recruitment tool is misplaced, says Engaging Minds director Sally Bibb. "Actually, most people who are doing it are top people and they are doing it for strategic reasons. My hunch is that more organisations that want to make a real change will start taking on SBR."
The strengths revolution
Welcome to the strengths revolution, a study commissioned by Engaging Minds, concludes that SBR is cost-effective, leads to reduced staff turnover and can deliver happier, more engaged employees. Among the results are a 50% fall in staff turnover achieved by a healthcare provider, and a financial services business reporting a 20% rise in productivity.
Of course, these are exactly the sort of findings one might expect in a report from a specialist in SBR. But there is wider evidence that this approach can indeed be enormously helpful for businesses. Acromas, parent company of Saga and The AA, brought in SBR towards the end of 2011, profiling successful sales and customer service people. According to group HR director Lynda Greenshields, within two years staff turnover fell from 29% to 20%. "We made some big changes," she explains. "It was the nucleus of everything. Our attraction strategy had to be different. You can't do this by paying lip service to it."
As part of the process, work was carried out to change the corporate mindset so that employees were treated more like customers. Greater priority was placed on recruiting people able to make an emotional connection with customers, and the website was rewritten to contain strengths-based language. The average time it took to hire people fell dramatically.
In addition, says Greenshields, SBR had a positive effect on addressing "hidden costs". And the conversion rate for job offers rose from 87% to 95% – a significant saving in time and money.
With the economy in better shape, there is also mounting pressure on employers to find talent with the attitude and drive to exploit growth opportunities. For some, there is a growing acceptance that this may necessitate fishing in a wider pool than has traditionally been the case.
James Lawson, associate director of Midlands-based recruitment consultancy Macildowie, says he has noticed greater appetite among several large clients for more of an SBR approach. There is a sense, he feels, that the competency route has several drawbacks and may alienate some potential candidates. "Talent doesn't want to sit in front of someone and be hammered by a competency-based interview," says Lawson. "They are not engaged by that. There are some candidates who won't go to an assessment centre. They want something more personal."
As employers strive to hire talented and motivated people, there certainly seems to be a groundswell of interest in SBR. But it's not something new.
Independent HR consultant Debbie Whittaker worked at Standard Chartered when the bank brought in strengths-based techniques in 2000. At first, the focus was on employee engagement. The managers who achieved the best results were studied and profiled, with the learnings applied more widely through the business.
Thereafter, activity was expanded to take in recruitment for revenue-generating roles – with impressive results. Between three and six months after coming on board, employees hired using SBR were on average bringing in 40% more revenue than those hired using the previous approach, Whittaker says. The bank, she adds, also applied a strengths-based philosophy to developing leadership. "Perhaps counterintuitively, the greatest growth potential you have is in the areas where you are already strong," Whittaker says. "It's a bit like polishing a gem."
All this was "liberating" for the bank. That being so, why has SBR been slow to gain widespread traction? "I'm surprised we're not further ahead with SBR," Whittaker says. "But the downturn led to a shift in HR, with more emphasis on managing risk and keeping costs down. In that climate, people don't thank you for being brave and sticking your neck out."
There, in a nutshell, is the reason SBR is not more commonplace. Switching approach may seem like a leap of faith. There's something reassuring about the hunt for competency. After all, if someone is not competent, they are surely incompetent; so it's easy to see why a focus on identifying competencies holds sway.
Yet, in taking too narrow a view, there is a risk of missing out on some very strong candidates: people who may be equipped and passionate enough to change your organisation for the better.
Subscribe for the best of HR Management by email: