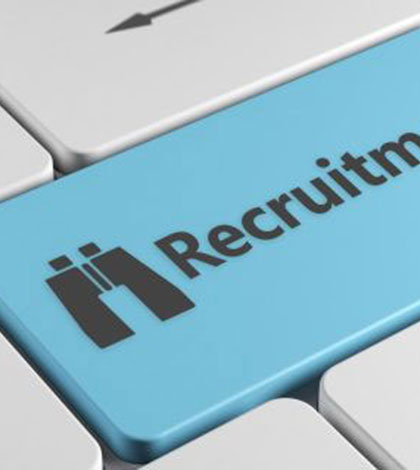 13 May

Special Report: E-Recruiting Dead and Alive

By Max Mihelich – workforce.com

Sourcing job candidates has become easier for recruiters because of internet job boards, social media and applicant tracking systems – and the job of recruiters has changed because of it.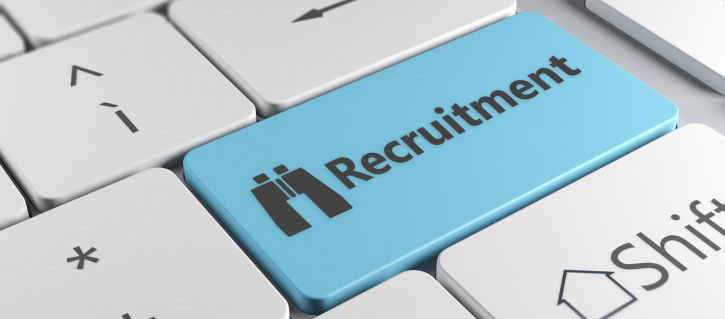 Face it: E-recruiting is recruiting in 2014. When you hear the word recruiting, it is fair to assume that at least some aspect of the process will be done electronically. Technology is ubiquitous in everyday recruiting.
"Anything that happens right now in recruiting is done electronically. Anything you do has an electronic aspect," said Paul Harty, president of Boston-based recruitment process outsourcing firm SevenStep RPO.
The widespread adoption of the Internet and other technologies has played a large role in shaping the current state of the recruiting industry. Contrary to the initial expectations of some, the integration of electronic recruiting tools didn't reduce the need for human involvement in the process. Rather, it increased it.
Harty said that when Monster.com debuted in the mid-1990s, founder Jeff Taylor believed the job board site would eliminate the need for recruiting agencies. In reality, the opposite happened. Some 20 years after its launch, Monster Worldwide Inc.'s Internet job board ultimately proved to be another tool people use to connect with one another.
In other words, sourcing job candidates has become easier for recruiters because of Internet job boards, social media and applicant tracking systems — and the job of recruiters has changed because of it.
"I think recruitment has evolved in the last several years from a focus that was primarily on filling positions and achieving key recruiting metrics such as quality of hire, time to fill, cost per hire," said Taryn Owen, president of PeopleScout, a Chicago-based RPO provider. "That has moved to playing more of a critical role of driving increased value and achieving key business results for the client."
Hot, Hot, Hot
As evidenced by the widespread growth of the RPO industry in recent years, employers are turning more to recruiting agencies to give themselves an edge in the war for talent. And that war has led to a veritable human resources software arms race.
One of the hottest trends in recruiting is the development of tools that help companies measure the effectiveness of all the technological avenues that source candidates. Companies like Avature and TalentWise create candidate relationship management systems that allow an organization to use big data to track where their top candidates are coming from, for example; or even how many interviews are conducted per hire.
Other HR software companies, such as TalentBin Inc., which was acquired by Monster in February, are creating customer relationship management, or CRM, programs similar to those made by Avature or TalentWise that allow employers to search passive job candidates — those who are presumably content in their current jobs — Owen said.
The emphasis on passive job seekers has essentially forced employers to be constantly on the lookout for top talent. It has also led to organizations revamping their retention strategies. One of the ways companies set out to meet these goals is by adopting state-of-the-art CRM systems, which provide the data essential to a recruitment strategy overhaul.
"Positions are more accessible to the individuals that would typically be fine and happy in their current jobs," Owen said. "All employees are certainly more exposed to opportunities available to them, which really means an organization needs to have a strong succession plan because their own employees have access to many, many opportunities."
Although new technologies do and will continue to make it easier to source job applicants and find talent that isn't actively seeking new opportunities, merely using that kind of software does not translate into an improved recruitment process. Having a strong company brand and recruiters that can effectively engage in a conversation with untapped talent is what determines the success of a recruitment strategy.
A presence on social media is typically viewed as one aspect of a strong employer brand. The extent to which a company's social recruiting strategy involves two-way communication with job candidates depends on the particular industry, Harty said. Law firms, for example, tend to be more conservative and often have Facebook, LinkedIn and Twitter accounts that are more one-directional. A firm will post jobs, charity events or other pieces of information to its followers, but the communication is usually one-directional.
Startup technology companies, on the other hand, tend to have an open social media presence.
"Tech companies engage with that candidate directly and answer those responses and are prepared for the ramifications of keeping that open," Harty said. "They know that they need to be on Twitter, Facebook, LinkedIn, and using tools like Yammer to get the word out and attract talent. If a technology company isn't in the forefront of using social tools to attract talent, it is viewed negatively."
Mobile technology is a relatively new facet of recruiting that goes hand-in-hand with a social media recruitment strategy. According to PeopleScout's research, 70 percent of job seekers use mobile devices in their job hunt.
A common mode of mobile recruiting comes in the form of QR codes, which are similar to barcodes in that, when scanned by a smartphone, the scanner receives information about a product. Oftentimes a company seeking to fill many positions will advertise for employment opportunities on public transportation. A job seeker can scan a QR code and be taken to the employer's job site or to a mobile recruiting app for download.
Mobile technology works best when candidate spend a short amount of time on their devices; otherwise they'll become disinterested in the position, experts say. What's more, mobile recruiting strategies work best for entry- and lower-level positions. Similar to a poorly curated employer brand projected through lackluster social media accounts, a poorly conducted mobile recruiting campaign can lead to a negative image among perspective job seekers.
"I don't think you find your VP of finance in that manner," Harty said. "QR codes at career fairs make a ton of sense. You have to think about location, skill set and then probably your overall years of experience when deciding which technology you want to employ."
Mobile technology and social media aren't the only areas a prospective job candidate will form a poor opinion of an organization. In Owen's opinion, the career page on a company's website is as important in the recruiting process as an engaging LinkedIn or Twitter conversation.
"A company can go out and deploy all the tools possible to drive candidates to an organization and, at the end of the day, if they don't have a strong presence through social media, their career site, they are much less likely to be able to engage with those job seekers, particularly the passive ones," Owen said.
Ultimately, experts explained, job candidates — passive or active — will more than likely have an opinion about a potential employer long before they ever think about applying for a position or engaging in a conversation about a job with a recruiter. A trend that's emerged in recent years is that job seekers are waiting for a job they think they're qualified for, rather than applying to multiple similar positions.
"They're following, reading, joining the talent community, sometimes connecting with employees, but they're not applying to a position that they get hired into on average six months later," Harty said.
Lending strength to Harty's claim is a recent survey released in March by Software Advice Inc., a software consulting firm, which shows 48 percent of all job seekers research top prospective employers on Glassdoor before they apply for a job. The survey also shows job seekers look for positive reviews of a company's benefits and compensation, as well as work-life balance.
This provides a new opportunity for recruiters and the employers they service. By using the immense supply of data generated by the wide range of technologies, an organization can hone the
human element of its recruiting strategy to create a deep talent pool.
"Every RPO company and recruiter has access to LinkedIn, ZipRecruiter — all those tools," Owen said. "It's more about how you use them and partner with your client and hiring manager. Recruiters are expected to be more consultants, more strategic than they were in the past."
The Future
The recruiting industry continues to integrate technology into its talent acquisition strategies. Industry experts, though, admitted there are some organizations that are lagging in this respect — not because they're unaware that social media, mobile technologies or CRMs exist, but because many companies still aren't convinced those tools will add value to their recruiting process.
"What they're all struggling with is if it's all really worth it. How do you measure the effectiveness of all those sources?" Harty said.
As the e-recruiting tools continue to advance in speed and become easier to use, experts predict they will become widely adopted.
There are two things that will not change though: the importance of a strong overall employer brand and candidate experience, and the need for highly skilled recruiters who can start a conversation to lure the top talent their clients need.
"Companies that have really strong recruiters who take a consultative approach with their clients' hiring managers are going to offer a value above and beyond a fantastic slate of candidates," Owen said.