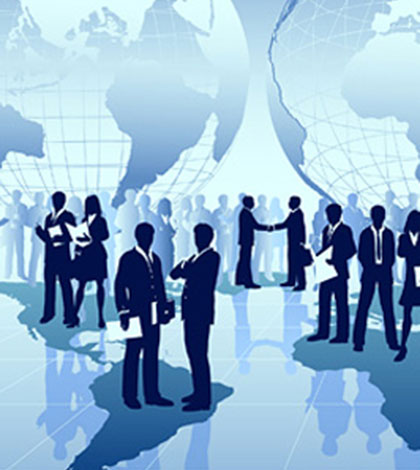 13 May

Offshoring in unchartered waters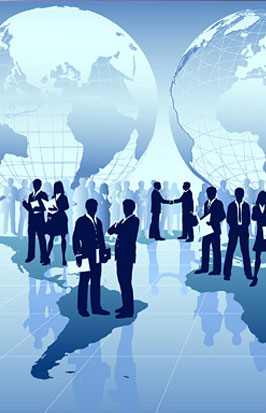 By RadiusWorldwide – thehrdirector.com
The idea of using skilled, capable workers overseas for a fraction of the cost of local employees makes sense. But when you are delving into the deeps of offshoring, it reveals risks that are hard to mitigate from the other side of the globe. Katie Davies, Senior Director at High Street Partners, is at the helm.
The quality of the work, cultural barriers, and even data theft and security are all very real threats that must be considered when offshoring is an option. So to ensure the benefits of offshoring outweigh the risks, you need to begin managing them before they even begin offshoring their operations.
When it comes to offshoring the operation, planning is everything and, before even reviewing offshoring contracts, companies need to identify the goals that offshoring will help them meet. One fatal mistake that companies make is offshoring to emulate the competition. If it is not part of a well-defined business strategy, with a solid business case and plan behind it, offshoring is doomed to fail. Examining existing business resources and processes, as well as investigating technology that could also generate business benefits without offshoring, is just one of the many things companies must do to manage offshoring risks prior to moving operations overseas. The executive team should be fully-supportive and engaged in the process at the outset, and as the process unfolds.
An important pre-offshoring consideration for companies is to understand the resources, people, and processes involved in the operation under review. Cost needs to be clearly understood, as does the capacity of the organisation, to effect key changes and define up-front what success will look like. Integration requires more than signing a contract, or setting up a satellite office full of remote employees. The processes that on-shore employees use for day-to-day activities can lead to lower operational standards, if key process steps fall by the wayside during the transition. That baseline also includes balancing cost and quality concerns. Organisations that look for common process standards, to maximize cost savings, often find that they must compromise flexibility to standardise and script processes. In larger organisations, this tends to be more acceptable.
Companies need to review their processes carefully and ensure these steps are repeatable in the new location, no matter what the size of the company, and one of the steps of this review is to consider the scale of the processes that they want to offshore. Underlying finance and IT processes are often more easier to standardise than HR processes, which requires a more flexible definition, since the variables are human, and therefore less predictable. Often, in breaking down processes, companies can identify and standardise tasks and transactions within the process, rather than blindly offshoring the entire cycle from beginning to end, to overcome transitional obstacles – particularly if the transaction volume is high in these tasks. Process scope also needs to be considered. Most back-office processes can include both pure transactional activity as well as more value-added activity such as; in the case of mobility management. The commodity of mobility management includes work permit processing, and the value-add includes tax and legal support. Both sets of processes can be offshored, but will require different specifications and capabilities.
However, nothing is too small to offshore and smaller offshoring operations tend not to focus on cost as a key factor of the decision. The larger the unit that is being offshored, the longer it may take to set up the programme. Senior management teams, and even the Board, need to be aligned with the timelines and understand the steps being taken to mitigate offshoring risks, as well as present a unified front to the entire company. The message that offshoring is the entire company's objective, not just a pet project, will be useful when issues arise. Another risk of offshoring is that the company ends up breaking even or losing money on the operation, because it needs to be managed and supported on-shore. So carefully forecasting savings is critical, because if the business goal is to save money, as it usually is with offshoring, the savings could be eroded by the desire to keep an on-shore team to provide ongoing management support.
Another location concern is where the offshore center is physically located. Traditional locations like; Turkey, Poland, China, and Mexico are maturing as markets, and thus are becoming less attractive as transactional centers. Back office processing and commodity production may shift to less expensive locations, such as the Philippines or Vietnam, and these types of locations may well present new risks for companies, in consideration of cultural differences and ways of doing business generally. This applies whether the offshored operation is wholly-owned or run by a third-party provider. Furthermore, if the provider only has one location, that factor opens up companies to risks as well, say if a natural disaster occurs in that location. Ideally, a third-party provider should have another location to ensure minimal disruptions to work being offshored. Even if other countries are not an option, locations in other parts of the same country work well, to balance the risk. For example, Indian offshore providers now operate in several hubs across the country.
Outsourcing and offshoring have become accepted parts of doing business, but employees may still be wary of activities that they once performed, being offshored. In a way, flexible working conditions and remote employees have eased the path to offshoring, as workers have become accustomed to the technology and communication required with colleagues based elsewhere. Communication and consultation with on-shore workers will be critical to managing expectations and gaining the support of in-house employees. Once offshoring is successfully in place, the risks don't end- in fact, they are just beginning. One way to manage risk is to carefully examine and craft service level agreements (SLAs), to clearly set expectations and service standards. Newer SLA incarnations include qualitative as well as quantitative measures, such as customer and employee surveys, to gauge performance. In short, SLAs need to be simple, as is identifying key performance indicators (KPIs), productivity enhancements, and what is expected from the supplier. The more complicated the SLA or KPI, the more it costs to administer. Gain-sharing provisions are tempting but can often lead to unfavourable results, and reduce the effectiveness of the supplier/partner relationship. Language, generally, is not an issue for more mature offshoring operations, as many service providers have staff that can speak and understand English very well. However, cultural differences can negatively impact the communication process, overall management, working styles and outlook of the offshoring operation. For example, some cultures may be more eager to please than others, resulting in unfulfilled promises, because the offshoring partner did not want to upset the company.
Another example is that Indian workers may work well in a hierarchical structure, while workers in the UK are used to a flat structure. These differences drive behaviour and can hugely impact outcomes, for better or worse, and companies need to plan how to bring together the offshore and in-house teams to create a cohesive, productive workforce. Time zone differences may also contribute to communication breakdown. One way to mitigate this risk is to dedicate staff from the transferring entity, as the first point of contact, to quickly address problems and pass on key messages. This helps the company establish a smooth working relationship with its offshoring service provider. Finally, and perhaps the most important location consideration, is the pool of skilled workers available. For example, companies that are offshoring to develop global centers of excellence, may have the opportunity to find dedicated, skilled employees for an Asia-Pacific operation, such as Australia and New Zealand, in India.
No discussion of offshoring risks is complete without considering data security. Whether the company chooses a third-party provider or sets up its own offshore operations, things to be mindful of include data protection requirements and regulatory requirements, as well as adhering to data controller principles. This part of data security is straightforward, but should not be ignored. Also important is ensuring that any third-party service provider enforces information management security policies – and always ask to review a copy of those policies. Both sides need to address privacy concerns, in addition to licensing and ownership of data code or other intellectual property created by the offshore operation. The provider and company must also outline their respective responsibilities regarding data security and intellectual property, in case issues arise. This may mean the company is looking at its in-house security policies long before moving offshore. It may be that the third-party has more stringent information security policies, which could impact how the company wants to operate. This requires enterprises to research and understand data protection policies of third-party offshoring providers, before making a commitment.
However, even with the most stringent security standards in place, data breaches happen. To reduce data theft and other security-related risks, companies need to share only necessary information and files. If only coding is being offshored, for example, there is no need to share financial data with the offshore operation. By going into offshoring with a clear view of goals, processes, and the risks that come alongside moving operations overseas, companies can mitigate risks and come out ahead. Realistic expectations for both the enterprise and its employees, carefully honed processes, and well-crafted SLAs help balance the risks, particularly when dealing with cultural expectations and data security issues. As long as enterprises plan carefully and know what is needed from their offshoring team or provider, well before selecting a third-party, or setting up operations, managing risks and reaping rewards before and during the process will be possible.
www.hsp.com
Subscribe for the best of HR Management by email: