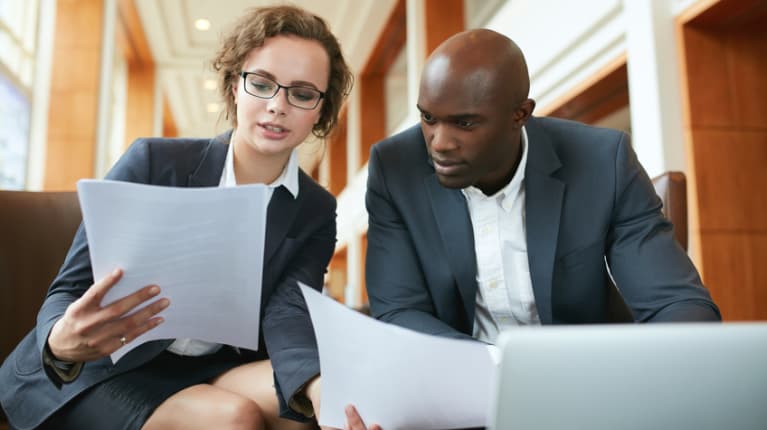 10 Feb

Know Before You Hire: 2017 Employment Screening Trends

Written by Roy Maurer, first published on SHRM.org

Human resource professionals conducting pre-employment background checks in 2017 will have to adapt to the growth of the ban-the-box movement and the gig workforce. They'll also need to take care when screening candidates' social media or using aggregate data to make hiring decisions. Plus, the Trump administration could introduce new laws, regulations and guidance that govern employers' use of background checks.

"There is no doubt that any election and new administration creates uncertainty over what rules or laws will be created or repealed and how they will be enforced by our government and our courts," said Clare Hart, CEO of Sterling Talent Solutions, a global background screening and onboarding firm headquartered in New York City.

"One of President Barack Obama's many priorities while in office was criminal justice reform, but we expect a shift in 2017 due to the change of party control in Washington," said Christine Cunneen, CEO of Hire Image, a background screening company in Providence, R.I. Under Obama's watch, the Equal Employment Opportunity Commission (EEOC) in 2012 established its enforcement guidance on using arrest and conviction records in hiring. The Office of Personnel Management's ban-the-box rule for all federal jobs took effect Jan. 3.

"Although we expect a different focus with the incoming Trump administration, the rules put into place under the Obama administration will remain in effect unless or until the new administration dismantles them," Cunneen said.
Ban the Box Will Become the Norm
Ban-the-box laws that require hiring managers to delay asking about a candidate's criminal history until after an interview has been conducted or a provisional job offer has been extended are approaching a tipping point and will soon be the norm around the country, experts believe.
Currently 24 states and over 150 cities and counties have such laws. Los Angeles in December 2016 became the latest major city to enact a ban-the-box law that applies to private employers.
"Civil rights groups and others view ban-the-box initiatives as important toward re-entry efforts by ex-offenders, the argument being that these measures reduce unfair barriers to employment for those with criminal records," said Montserrat Miller, a partner in the Washington, D.C., office of Arnall Golden Gregory.
However, ban-the-box does not mean there can never be a criminal background check, said Les Rosen, an attorney and the CEO of Employment Screening Resources, a background screening firm based in the San Francisco area. "The concern is that their employment application will be automatically rejected just based upon their status as ex-offenders as opposed to what they can offer an employer. That does not mean that a background check will not be conducted or that an employer cannot exercise appropriate due diligence, but just that it is delayed until later in the process."
The EEOC supports the approach for all private-sector employers, although this is not a national mandate. The National Association of Professional Background Screeners (NAPBS) also believes steps must be taken to help reintegrate people who have a criminal history back into society but is troubled by the fragmented patchwork of laws at the state and local levels.
"Ban-the-box legislation often involves variances with specific letters, language, wait times and more that require employers to have different processes in different jurisdictions and treat applicants differently based on their location," said NAPBS Executive Director Melissa Sorenson.
Hart said that many of Sterling's clients have adjusted to the laws on removing the criminal history question from job applications but have struggled with the varying provisions in the multiple laws that prescribe when the question of past convictions can be asked and when in the hiring process the background check can be initiated.
The movement has not only grown like wildfire, but the laws have increased in complexity, agreed Richard Allaway, general manager and division vice president of screening, selection and recruitment process outsourcing for human capital management company ADP, based in the New York City area. "Some go beyond removing questions from an employment application and place restrictions on an employer's use of certain types of criminal records, require individual assessments, or require special adverse action notification requirements."
Vu Do, vice president of compliance for Houston-based background screening firm PreCheck, said adoption across the entire organization appears to be the preferred approach to ensure compliance and consistency for employers operating in multiple jurisdictions, some of which may be subject to ban-the-box laws.
Elizabeth McLean, an attorney with background screening provider GoodHire, based in Redwood City, Calif., reminds employers that ban-the-box laws may have stricter or different requirements than the federal Fair Credit Reporting Act (FCRA).
"Don't be fooled into thinking that federal law preempts local law when it comes to ban-the-box requirements," she said. Instead, she advises employers based in a jurisdiction with a ban-the-box law in place to ascertain whether:
The employer is covered under the law.
The adverse action requirements under the law apply to employers whether or not they use a consumer reporting agency (CRA) for the background check. "This is a key difference with the FCRA, which only applies when an employer uses a CRA to conduct the background check," McLean said.
The adverse action requirements under the ban-the-box law differ from FCRA requirements. "If the FCRA's adverse action requirements differ from those required under the applicable ban-the-box statute, employers must comply with both laws in a way that most benefits the candidate."
Screening of Contingent Workers Will Grow
Employers will need to figure out how to adapt their screening processes to the fast-growing on-demand workforce in 2017.
"We're eight years out of the great recession, and now that unemployment rates are down, companies are hiring and the gig and contingent workforce is becoming more prevalent," said Mary O'Loughlin, vice president of global customer experience at HireRight, a background screening provider based in Irvine, Calif. "As freelance job opportunities continue evolving, it will become much more acceptable, and the standard, for employers to screen gig and contingent workers."
Gig work accounts for 30 percent of new jobs according to a 2015 American Action Forum Report and will grow by 18.5 percent per year over the next five years, according to a report from Intuit, a business and financial software company based in Mountain View, Calif. The Intuit report also showed that contingent workers of all types (temporary employees, independent contractors, project-based gig workers and on-demand workers) make up 36 percent of the workforce, and are expected to reach 43 percent by 2020.
"Along with the growth of this industry we have witnessed a significant shift … with many [employers] initially avoiding or limiting the screening component based on the premise that the workers are not employees," Sorenson said. "Over the past couple of years, that philosophy has changed, with a realization that whether the individual is an employee, independent contractor or otherwise, the worker represents the employer's brand, and screening—particularly when access to people or sensitive material is involved—is a critical risk mitigation tool, regardless of the worker's classification."
According to HireRight's 2016 Benchmark Report, employers screening the contingent and extended workforce has nearly doubled in the last five years from 48 percent in 2011 to 81 percent. Some states have passed laws requiring criminal background checks of gig workers such as Uber and Lyft drivers, and the EEOC announced that it would focus additional attention on the complex employment relationships in the emerging gig economy.
Rosen explained that a lack of integrated screening technology will hinder employers, background screening firms, contingent labor suppliers and on-demand platforms.
For example, "gig workers often sign up to perform services using mobile applications which can present challenges in providing 'stand-alone' disclosures under the FCRA and privacy/data security issues," said Pamela Devata, an attorney in the Chicago office of Seyfarth Shaw.
Another hurdle to overcome is processing large volumes of gig workers.
"Notwithstanding whether HR views these individuals as employers or independent contractors, they are still likely going to want to conduct a background investigation," Miller said. "When they do that, regardless of the relationship, it will fall under the FCRA and all the requirements and obligations that flow from that. The Federal Trade Commission (FTC) takes a broad view on what is considered an employee that would trigger the requirements under the act."
The FCRA mentions "employment purposes" and that has been interpreted by the FTC to include volunteers and independent contractors, Devata added. "When screening gig workers, the FCRA is likely still going to apply."
Rosen said that an employer should remember two factors when considering whether to screen contingent workers: Show consistency and understand an employer's duty to hire. "The same level of screening used for similar positions should be used for a position that is to be filled by a nontraditional worker or else the firm may be subject to allegations of disparate treatment of similarly situated people," Rosen said. "And the basic due diligence rule still applies. An employer is negligent if they hire someone who the employer either knew or should have known, in the exercise of reasonable care, was dangerous, unfit or not qualified for the position."
Continuous Screening Will Increase
Most companies screen employees for red flags in their background once, at the prehire stage. However, more organizations, especially in government or in highly regulated industries, are now adopting annual, semiannual or continuous, real-time, post-hire screening, which can reduce the prevalence of insider threats occurring throughout an employee's tenure.
"Continuous screening, or re-screening, is vital to maintaining a safe, fully-vetted workforce," O'Loughlin said.
Do agreed, adding "As employers become increasingly familiar with implementing pre-employment background screening programs, they will continue to think beyond the initial screen. A pre-employment background check is critical, but it only represents searches conducted and information verified at a specific point in time. Employers want continued peace of mind once the applicant becomes an employee."
O'Loughlin gave the example of an employee convicted of credit card fraud after they were hired. "This may pose a threat to the organization if the employee is part of the finance department," she said. "It is also important to re-screen before a promotion, department switch or if a last screening was long ago to facilitate a safe, secure, dependable environment internally."
Rosen explained that employers need an explicit, well-crafted policy on how they will deal with a new criminal record they may uncover. At a minimum, any adverse action should be based upon a business necessity, taking into account the nature and gravity of the offense, the nature of the job, and how long ago it occurred.
Other considerations include complying with EEOC regulations to ensure the screening program is not discriminatory, dealing with employee morale and culture issues, and obtaining consent from employees to be continuously screened.
"Under the FCRA, all checks including periodic checks must be done with consent unless there is a specific investigation for suspicion of misconduct or wrongdoing," Rosen said.
"Continuous monitoring is permissible as long as the disclosure and authorization form that was initially provided to the candidate made clear that their consent applies not only to that initial check, but to future checks as well," Miller added.
Devata advised employers to make sure they have an "evergreen" consent form before conducting continuous screening and they are allowed to have an evergreen consent in all states where they are screening applicants. They are valid in most states, but in California, for example, it has been argued that a new consent is needed for each screen.
It's not clear that an employee can be terminated for a refusal to consent to continuous screening, absent some explicit employer policy or a strong showing of need, Rosen said. "The issue becomes more complicated if the refusing employee is a member of a protected class."
Social Media Screening Will Continue
Employers cannot resist mining information from social media when screening job candidates, according to a variety of research reports. The practice has grown by 500 percent over the past 10 years, according to CareerBuilder, with 60 percent of employers using social media to research job candidates in 2016, up significantly from 11 percent in 2006.
The CareerBuilder research revealed that of the 59 percent of hiring managers who used search engines to research candidates, nearly half of them—49 percent—found information available through social media that impacted the candidate negatively, including provocative or inappropriate photographs, videos, or information (46 percent), information about candidate drinking or using drugs (43 percent), and discriminatory comments related to race, religion and gender (33 percent).
Hart explained that the data in this area is not really reliable at this point as the definition of "social media screening" is open to interpretation. But 2017 could be the year in which more rigor is placed on the issue as "more organizations will develop formal policies for how searches will be executed, and who will conduct them and how the information will be reviewed," she said.
"Social media screening continues to be met with reluctance by many employers, particularly with legal and risk departments," Sorenson said. "The risk of using or accessing the data often outweighs the potential return."
Social media has a lot of protected class information that employers don't want to see or know about, Devata cautioned. "If employers go directly to these sources, there can be discrimination challenges as well as issues with the veracity of the information that is being obtained."
Defining the types of information that could disqualify a candidate can also be tricky, Cunneen said. "Once the criteria is defined, is it even possible to accurately determine an applicant's views or intentions from a comment made or an article shared? What legal ramifications could arise from relying on that uncertain information to make employment decisions?" she asked.
The terms of use of certain social media platforms could be violated if the HR representative goes "behind the curtain" and connects with the candidate in order to search their profile, Miller said. "Often the terms of service say you can't use bots or web crawlers to get into the platform and scrape personal data."
She advised working with a third-party provider that will protect against potential discrimination and subjective bias if employers feel they must conduct a social media background screen.
"Social media background check vendors will truncate protected class information and only show focused information that an employer chooses and is job-related," Devata said. "The FCRA will apply when using a third party, but the employer may be protected by better relying on the information provided."
Screening Data Will Be More Closely Regulated for Bias
The EEOC announced in October 2016 that it will be more closely examining how employers use "big data"—including information about individuals gleaned from background checks—in the hiring process.
"Big data has the potential to drive innovations that reduce bias in employment decisions and help employers make better decisions in hiring, performance evaluations and promotions," said EEOC Chair Jenny Yang. "At the same time, it is critical that these tools are designed to promote fairness and opportunity, so that reliance on these expanding sources of data does not create new barriers to opportunity."
The EEOC announcement focused on discriminatory recruitment and hiring practices that may include among other things, background screening tools "that disproportionately impact workers based on their protected status (e.g., background checks impacting African Americans and Latinos)."
Allaway said the EEOC will almost certainly increase its scrutiny of employers' use of big data in the years ahead. "Those unintended forms of discrimination buried in algorithms are what concerns the EEOC and other government entities such as the Federal Trade Commission." Allaway advised HR to first consult with legal counsel if they have concerns about their organization's practices. He further advised HR leaders to consider reviewing reports and findings on the use of big data in hiring to better understand the pitfalls they may encounter including disparate impact, hidden bias or misleading predictions.
"Employers will have to make sure that if they use big data while performing background checks for employment that they do not knowingly, or unknowingly, enable and automate potentially discriminatory hiring practices," Rosen said.
ABOUT THE AUTHOR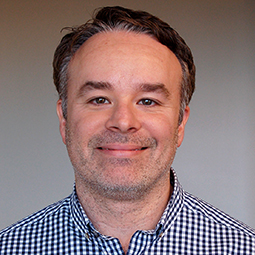 Roy covers talent acquisition for SHRM Online. Before joining SHRM in 2008, he was an editor and reporter covering state and city government in Indiana, arts and culture in Los Angeles and theater in Washington, D.C. Before that he was a filmmaker and screenwriter and before that a photographer in the United States Marine Corps.  He has a master's degree in journalism from Indiana University and a bachelor's degree in film production from Columbia College.
Contact him at roy.maurer@shrm.org and follow him on Twitter @SHRMRoy.
Subscribe for the best of HR Management direct to your inbox: