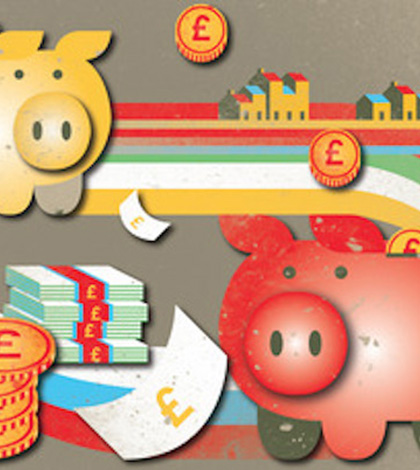 06 May

How to review your benefits programme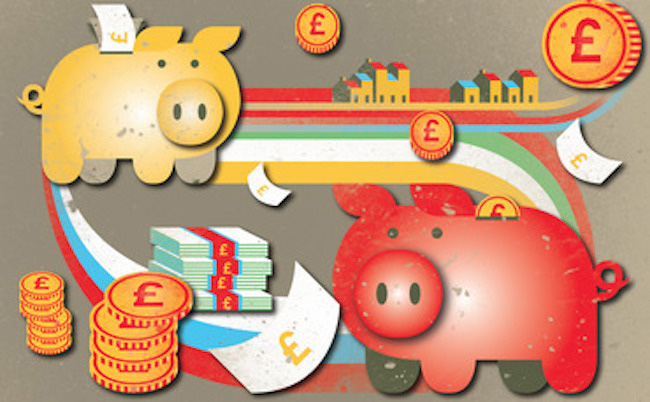 Written by: Scott Beagrie – hrmagazine.co.uk
Covering the key areas from offering choice and flexibility to eliciting feedback and measuring success, this is HR magazine's guide to creating an effective staff benefits scheme.
Staff benefits programmes have become a vital tool in the HR armoury. They can be used to attract and retain talent as well as help to build a compelling employer brand. However, although they have been part of the reward landscape for considerable time, there are still misconceptions about their cost to organisations.
Research carried out by Mercer Marsh Benefits across the EMEA region showed that four-fifths of companies (82%) believe implementing employee choice programmes will result in increased costs to their benefits budget. But the report, 2014 EMEA Employee Choice Survey in Benefits, highlighted the reality is somewhat different: two-thirds of respondents who had implemented a programme said they either experienced no additional cost or had achieved a reduction. Furthermore, three-quarters reported that offering employees a choice of benefits is helping them to meet their organisational goals.
If your employee benefits programme doesn't appear to be delivering, it's probably high time that you reviewed it. Here is HR magazine's step-by-step guide to getting it right.
Establish clear objectives and outcomes
Determine what it is you want to achieve, both from an organisational and employee perspective, and consider why the current programme isn't delivering. "Do the original objectives still ring true or do they need to be amended due to any change of corporate reward objectives, legislation or business environment?" says Mark Pemberthy, an executive director at JLT Employee Benefits.
Common drivers emerging from the Mercer Marsh Benefits research were to remain competitive, followed by improving employee engagement and retaining talent. Whatever the aims of a scheme, ensure they are aligned with the overall goals of the organisation, so a robust business case can be made for it.
Matt Duffy, head of online consultancy at Aon Employee Benefits, also stresses the importance of knowing how the success of the programme will be measured from the outset. "Know what you have now and what works and what doesn't," he says. "Be prepared to question what you have, why and with whom."
While HR and reward will lead the review, key stakeholders need to be involved in the process and will typically include senior business leaders, payroll, finance, IT and legal, as well as internal communications. Also consider whether an external consultant, who can provide broader market knowledge and technical expertise, needs to be brought on board.
Think again: redesigning thebenefits package
Modern benefits schemes need to offer choice and flexibility. Relevancy is key: it is fundamental to offer something for the entire employee lifecycle to ensure inclusivity. Duffy suggests it should also have some "wow" factor. "There has to be wide appeal without doubt, but it needs to be relevant and different," he says.
Neil Morrison, group HR director UK and international at Penguin Random House, agrees. Commenting on the publisher's launch of its new scheme last year, he says: "What we wanted to do was create a very modern-feeling benefits offering that would generate a level of excitement. We also wanted to be very transparent around it so employees understood what they were getting and why."
Penguin used its merger with Random House in 2013 as the trigger to review each of the companies' benefits schemes with a view to increasing uptake among its 10,000 employees. Morrison adds: "We wanted to create a level of choice within it too, so at various points in their lives employees could choose different benefits that speak to them at that time." Initial take-up figures "are very encouraging" so far.
Ultimately, Morrison says he is aiming for 80% take-up on "most benefits" as staff reflect on the choices available to them and become more familiar with the programme. "If you fall beneath that figure, you haven't designed it well enough," he believes.
Listen up
As part of any review or redesign of a benefits package, it is essential to elicit employee feedback on the current offering. Claire Reading, global benefits consultant at Aon Hewitt recommends using employee surveys and focus groups before and after a benefits review. "Not only can surveys and focus groups capture employee feedback, but they can also create a positive attitude to changes as staff feel involved in the process," she explains. "Directly comparing and analysing pre- and post-survey/focus group responses is a great way to measure how the changes have been received."
Prior to redesigning its offering, Penguin Random House went through what Morrison describes as an "intensive" communications and consultation process. It held presentations, one-to-one sessions, and met with staff groups and trade unions to discuss the design in more detail.
Additionally, it used benchmark data to assess where it wanted to position itself against competitors. The company also looked at the take-up of existing benefits so it understood what its members of staff valued, and what they didn't. "We were making sure that employees were really able to benefit from the offering, and we weren't just tailoring it to one group or another," says Morrison.
In addition to a choice of benefits, HR directors should explore options around when employees can make their selections. Flexibility is also very important here, adds Pemberthy. "Monthly selection windows can offer much greater flexibility to employees than an annual enrolment and enable communication and engagement to be ongoing rather than focused on a yearly event."
Tech matters
There is no point conducting a thorough review of the system and introducing more choice for staff if the platform behind it cannot administer the scheme effectively.
Avoid cutting corners by simply mapping a new programme onto old technology. Reading points out that technology is also a great way to boost employee engagement as benefit selections are simplified, everything is in one place and changes can be easily communicated.
Make sure the benefits platform you decide on is able to provide the level of management information reporting that will allow HR and line managers to assess take-up and the system's efficacy.
Methods of communication
Many overlook the comms campaign that should accompany the rollout of any benefits programme. Take-up will be low if staff neither understand nor are aware of what is available to them and, crucially, the value of the benefits. According to Pemberthy, there must be clarity: "What have I got, why have I got it and what is it worth? What else can I have, how do I get it and what will it cost?"
Reading suggests creating a "reward brand" to communicate benefits that fit with the culture of the organisation. "Taking advantage of new media and having a multi-channel approach will optimise your communications and avoid saturation," she says. "Rather than sending emails, create engaging posters and booklets, hold employee workshops or presentations, and invite providers to speak at a benefits fair."
Measuring success and ROI
This needs to be explored on a number of levels. As Duffy observes, ROI can be "obvious and not so obvious". Employers should examine areas such as reduction in benefits spend, reduced annual premium increases, uptake, engagement and NIC savings, but they should also look at increased awareness and appreciation of benefits by employees and reduction in administration. Pemberthy points out the "acid test" for a successful benefits programme is that the employees place more value on the benefits than they cost the organisation to provide.
"This means that the employer offers benefits that resonate with employees and delivers them effectively," he says. Having put your new programme in place, don't stand still. Review it annually and ensure the choice of benefits is still relevant and affordable and that employees find the platform easy to use. "This will allow you to trim unpopular benefits and add new ones, ensuring staff recognise the value of your benefits spend," adds Pemberthy.

Subscribe for the best of HR Management direct to your inbox: