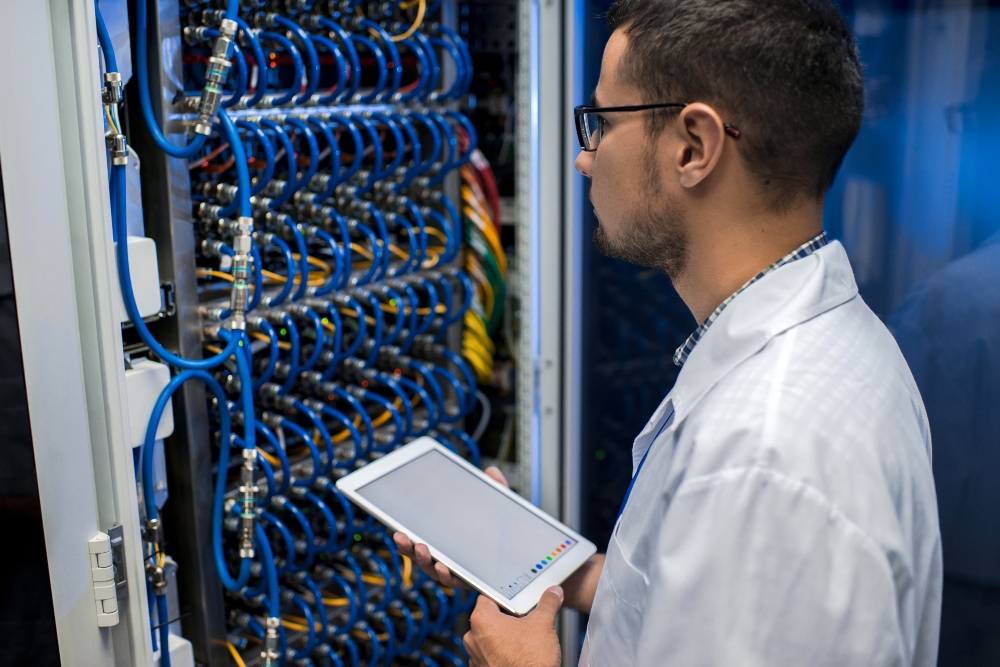 05 Aug

Five Steps to Hiring the Best IT Business Professionals

Information technology plays a vital role in the success and security of your organization. Your IT department is responsible for ensuring efficient operations and meeting business objectives. It also handles computer system support and solves problems quickly to prevent downtime and improve productivity.

Above all, the IT department governs your network, implements infrastructure automation, and maximizes functionality. If your growing business is looking for a qualified IT specialist, this article offers you five hacks to hiring the best IT business professionals to keep your company secured and integrated with the latest technology.
Understand Each Position You Want to Fill
The first step to hiring the right IT professionals for your business is understanding each position you want to fill. Information technology is an ever-growing industry. If you fail to understand each position, you might end up hiring the wrong professional for the job.
For instance, you might hire a cloud administrator instead of a cloud engineer. As a result, it's best to take your time to thoroughly understand the position you want to fill before creating a job description. This way, you can attract the right talent and filter out unqualified candidates quickly to save time and money. Beyond that, it is also vital to understand the ideal candidate.
Take your time to understand the qualifications and skills required for each position you want to fill. You can create a candidate persona to better understand the kind of talent you need for that position. Once you do that, you can create a detailed and straightforward job description to attract top IT professionals.
Know What Top IT Professionals Want
The demand for top IT professionals is at an all-time high. According to Indoor, more than 70% of employers struggle to find top IT talents. With the demand for IT specialists set to grow over the years, it will be even more challenging to find and retain top talents in the IT sector. To attract and retain qualified professionals, you must know what top IT specialists want.
Many IT job seekers usually consider the company culture, benefits, salary, fulfilment, and location. Consider what your industry-leading IT candidate are looking for and include it in your job descriptions to catch their attention.
Search for Ideal Candidates in the Right Places
With the increased demand for IT professionals, you must search for candidates in the right places. Ideally, you want to find the ideal professionals in the shortest time possible. However, the process is not as easy as you might think. Today, you must compete with other established brands to attract and retain the best talent in the job market.
Since you might be unable to compete with salary or benefits, you must rethink your hiring strategy. One way of doing that is by utilizing social recruiting to attract active and passive IT job seekers. Besides social recruiting, you can also get professional referrals from your networks to find the most suitable candidates for each position. Additionally, post your job opening on tech communities such as local technology events, online forums, and industry websites to find qualified IT technicians.
Interview Each Candidate
After uploading your job postings, you will receive resumes from the candidates. Start by sorting since you might not have the time to check each resume. It would be best to narrow down your options. Identify the candidates that meet your requirements and schedule interviews with them.
When conducting the interviews, ask various questions to learn more about each candidate's experience, training, enthusiasm, and interpersonal skills. The interview process also allows you to know each candidate at a personal level.
Leave it to the Experts
Just because the demand for IT professionals is high doesn't mean you can't find industry-leading tech professionals. Working with IT recruiters who understand your needs is the most cost-effective way to fill your open IT positions with top talents. These experts have a vast network of IT professionals and industry specialist knowledge to help you understand the IT talent landscape and find top talents quickly and efficiently. You can focus on what you do best when you leave the complicated hiring process to the experts.
Even though the competition for industry-leading IT specialists is high, organizations can still find and retain leading candidates by partnering with established IT recruitment experts. Do your research and get to understand why your business needs IT personnel. In this way, you can fill your roles with vital professionals that will boost your company's security, data management, and networking capabilities.
About The Author
Taylor Haskings is a freelance writer born in Denver, Colorado. She graduated with a bachelor's in English from the University of Colorado, Denver. She enjoys hiking in the Colorado Rockies and loves the fine arts, such as playing the violin. Her true strengths include networking with others and expressing herself through the written word.