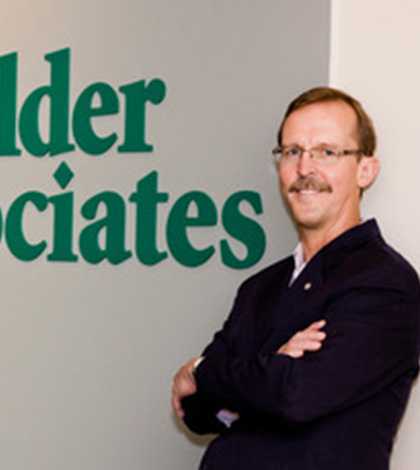 17 Nov

Employee-ownership and the personal touch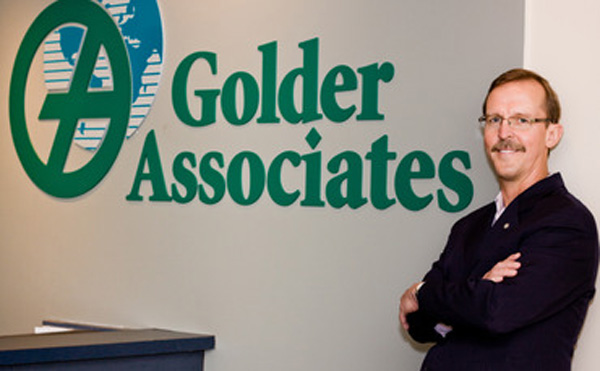 By Katie Jacobs – hrmagazine.co.uk
One of the world's biggest employee-owned companies, Golder Associates, excels at putting people before profit.
'No one ever washes a rental car.' It's a popular trope that perfectly encapsulates the responsibility and care that comes with ownership. But it has perhaps never been so suitable as when used by one of the founders of environmental and engineering consultancy Golder Associates.
Golder is one of the world's largest and most successful employee-owned companies. Ownership is widely distributed, with 59% of the firm's 8,100 employees owning shares.
Softly-spoken Canadian president and CEO Brian Conlin, who HR magazine met exclusively on a flying trip to the UK, calls it a "highly socialistic approach – as opposed to a typical employee-owned company, which is ultimately still owned by the employer".
When Hugh Golder founded the firm in the 1960s, his dream was to have a multi-generational company, where each generation passes knowledge, ownership and leadership down to the next. Employees are even voted into more senior positions, such as associates and principals, by their peers.
This is similar to the John Lewis model, but it could be argued that the sector in which Golder operates and the global nature of the organisation makes things more complex than for a UK retailer.
With employees scattered all over the world – Golder has 180 offices across six continents and turnover of about $1.3 billion – Conlin admits that keeping true to Hugh Golder's original vision can be "hard" as the company grows.
Here Conlin shares his insights on how Golder's model has evolved over the past 54 years and reveals the lessons it's learned in that time.
Success is more than profit
Conlin remembers when an external consultant visited the company to do a valuation a few years ago.
"We were talking about values and going through everything that's important to us," he recalls. "The consultant looked at us and said: 'You guys are a bit weird.'" And the reason for this weirdness? The word 'profit' hadn't featured on the list.
"Independently, all of us said: 'That's the outcome of all of those things, isn't it?'" continues Conlin. "If you get the right people, find the right clients, do good work and have the systems to support that, you make money. But most companies have profit as their objective, and that drives your behaviour. Then you only do things that create profit; we do a lot of things that don't create profit, but our people want it or think that it's valuable."
Conlin even admits he thinks that in engineering and environment, "you can be more financially successful if you have a command and control structure".
"The fundamental issue [why more companies operate in a command and control way] is greed," he adds. But this is about more than making money; it's about leaving an organisation that's sustainable for whatever the future might throw at it.
Conlin says employee ownership, encouraging autonomy and distributed leadership have had a hand in Golder's success. He believes that while the company's ability to grow by acquisition would be "near the lowest" in the industry, it is outperforming its competitors in organic growth.
"People want to work here and organic growth has been pretty easy for us around the world," he adds.
There's also the fact that clients notice the difference. "A common response is that not only are the people we have technically good, but they really care and put in the extra effort," says Conlin. And why wouldn't they? They all own the car.
Listen to the small things
Where many other organisations conduct a company-wide engagement survey once a year, Golder does a mini one every week. Employees are asked to rank how they are feeling on a scale of one to 10, and add qualitative comments if they wish. "We get a lot of responses, and we read them and try to act on it, although sometimes that's hard to do," explains Conlin.
One thing the company has noticed is that if the result is low for several months in a row, they can track almost to the day that the person leaves.
"We know if it stays that low, within so many months, they are gone," says Conlin. "The intent is to highlight what the issues are and salvage things."
As Golder has grown, it has been necessary to implement stricter governance processes – although Conlin is keen to emphasise it is in no way command and control or hierarchical. "Our desire is for [total autonomy], but as you get bigger and bigger it does sometimes feel like that's being taken away," he admits. While stricter governance is needed for huge projects, making sure people continue to have a say is paramount.
"The feeling is we all share in the decisions somewhere," Conlin says. "The things that affect people most are local decisions. Shifting location of office is a very emotional one. We would always talk to our employees about that and get them involved, whereas a lot
of our competitors don't. But those are the things that drive people away – they think you didn't even care enough to ask them."
HD, not HR
Golder doesn't have an HR department. Instead, it's called HD: human development.
By rebranding HR as HD, it also means the administrative parts of HR are separated from the more strategic. As CEO, Conlin views HD as all about talent. "When it was called HR, people thought of it as the function that did the benefits programmes, the hiring letters, the disciplinaries," he explains. "We thought it should be more about the development of people and not just the administration. HD at the senior level is about setting direction, getting our people engaged in it and making sure they have the right tools and skills. It's about identifying future leaders and helping them develop their careers." Talent is also a critical measure for Conlin's personal success; he is judged on it by the board as part of his scorecard.
HD also has a key role to play in making sure managers can cope with the emotional intelligence aspects of managing people; often a challenge in highly technical industries. "We need to teach people to deal with soft stuff," says Conlin, an engineer himself. "The hard stuff is the easy part."
There will be road bumps
While Conlin passionately extols the virtues of the employee ownership model (he has been at Golder for 34 years in total, with a break at another company in the middle), he is refreshingly honest about the challenges of operating in a non-traditional way.
It can, for example, be hard for some people to adjust to a different way of working. "The typical response for people is to be happy about the lack of structure, but some people feel more comfortable in an environment where they are given clear instructions about what to do. Sometimes they feel they don't know how to be successful," he says.
"To be successful requires self-motivation, drive and curiosity. They want to be the best at what they do, and we try to help them achieve that."
When people join at a young age it's easier, as they grow with the company, but hiring senior executives can be a challenge. "We haven't had huge success when bringing in people at senior levels from other firms, but I think that's common among all companies, employee-owned or not," reasons Conlin.
He himself is resolutely non-hierarchical. He hates organisational charts ("I'm not going to draw lines that imply structures of reporting that don't exist") and describes himself as "leading from the bottom, not from the top". However, other leaders may need a nudge in the right direction. "We always say to the most senior people that a lot of what we do is just not about them," he says. "It can be hard for people to hear that."
Share what you've learned
Conlin says that when he speaks about the model at conferences, SME leaders come in droves. And they all ask one question: how did Golder get so big as an employee-owned company? To help answer that question, and share the history and legacy more widely, the organisation has just set up the Golder Foundation. It has three key aims: to allow employees and anyone else interested to explore the company's technical archives, to offer awards to graduate students, and to share the company history and information on its employee ownership model.
"We felt the history was valuable and we wanted to give people an opportunity to look at it," Conlin explains. The idea is not only that employees can feel part of the legacy, but also that other companies interested in implementing this model can find out exactly how the company has managed it.
Golder's most valuable asset is the knowledge of its people. Technology has made sharing information via technical communities and internal forums easier; the foundation is the next logical step.
"This is a knowledge industry," says Conlin. "It's about what you develop in your head, the things you learn and what you share. We like solving puzzles."
And, for a sprawling organisation in a complex industry, getting employee ownership right has been the most satisfying puzzle of all.
Subscribe for the best of HR Management by email: