25 Jun

Don't overlook 'giving' as an employee benefit
By Jessica Webb-Ayer, JD, Legal Editor – hr.blr.com
Although philanthropic work or "giving" back to the community or world at large may not be something that is traditionally seen by employers as a job perk, it may be something they want to add to their benefits arsenal. Blake Mycoskie, the Founder and Chief Shoe Giver of TOMS, gave a presentation as one of the keynote speakers at the SHRM 2013 Annual Conference in Chicago. He recounted the origin story of TOMS, the shoe company with the "One for One" model that gives a pair of shoes to a child in need for every pair of shoes it sells.
After telling about his personal journey, Mycoskie talked about how HR professionals as the "people-people" could use some of what he has learned in their organizations. He discussed three takeaway points that HR and benefits professionals could use as incentives to develop charitable programs at their organizations:
Customers are assets. According to Mycoskie, customers become one of an organization's greatest assets when it has a "giving" program. He told a story about the first time he encountered a customer wearing his company's shoes. He casually asked the woman about them, and she, not knowing she was speaking to the founder of the company, flooded him with praise for the company and its mission. He noted that if she was that passionate about the product with a stranger, imagine what she was telling her friends, family, and coworkers.
Employees want their work to matter. People want opportunities to serve, and if an organization has some type of charitable program, it can be a huge retention and attraction tool. For example, Mycoskie noted that at TOMS, after a certain amount of years, employees are eligible to go on "giving" trips where they give out the shoes to children in need. These trips are highly valued by employees and attractive to applicants.
Every organization needs great partners. An organization's charitable program may allow for unexpected and valuable collaborations with other organizations. Mycoskie detailed how many other impressive organizations have expressed interest in partnering with his company and gave an example of how one fashion designer, who rarely collaborates with other organizations, did so with TOMS specifically because of their company's charitable mission.
Charitable programs may not be one of the more "traditional" benefits offered by organizations, but they are something that employers should consider establishing or expanding. Such programs could not only help attract and retain valuable employees, but they can also build goodwill for an organization and provide it with new opportunities.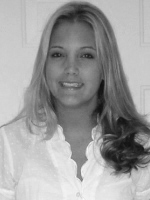 Jessica Webb-Ayer, J.D., is an attorney editor for BLR's human resources and employment law publications. She has written and edited countless publications on labor and employment law and is the editor of the Benefits Compliance Advisor online newsletter and the benefits manual, Benefits Compliance: Strategies for Plans, Programs & Policies. Ms. Webb-Ayer has also worked on various Americans with Disabilities Act (ADA) and workers' compensation/safety products. She graduated summa cum laudewith a B.A. in Psychology from Lipscomb University in Nashville, Tennessee, and graduated cum laude with a law degree from the University of Tennessee College of Law in Knoxville, Tennessee. Ms. Webb-Ayer is licensed to practice law in Tennessee.
Follow Jessica Webb-Ayer on Google+