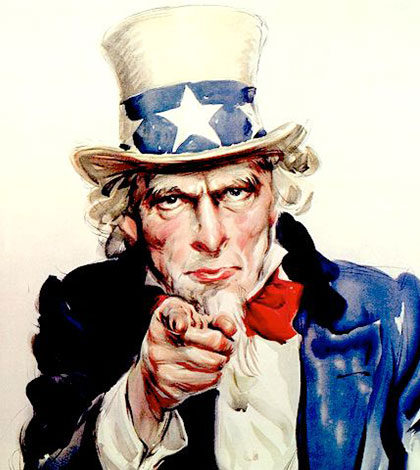 13 May

Big Data in HR: Finding In-House Talent In The Digital Age
By Teresa Meek – forbes.com
Enterprises hire a lot of people, but in a world where change happens fast and often, they can't anticipate every need.
One solution is to hire contractors for new or temporary projects. But that involves recruiters finding people—but they won't already know the company's systems and culture.
A better way is to find someone in-house, but in a company with hundreds of employees, that can be difficult—unless you let big data do the heavy lifting.
Let Big Data Do The Heavy Lifting
Increasingly, companies are doing just that: Big data is helping them match positions to existing employees' profiles.
Companies are using HR programs that transform the employee profile from neglected nicety into a powerful tool—letting them find skills that don't match a worker's job description or even their self-description.
They work by scouring social-media profiles, forums, blogs and comments across the Internet, to unearth talent that's under their own roof—but they just didn't know it.
"You find skills outside of things you would expect people to be experts at," says Jonathan Ferrar, VP of IBM's Smarter Workforce talent and workforce management division. His team has developed an "expertise locator" to help companies locate skills, and has just launched a Talent Suite program, which can help identify people suitable for management roles.
How Did HR Previously Match People To Tasks?
For years, HR managers have relied on employee-written profiles and a "taxonomy of skills"—a list of aptitudes created to fit an organization's project categories and locations.
"But people don't think about skills in an ordered list," Ferrar says. Also, lists change. "We are letting people describe themselves as human beings. That becomes your social profile, and we search that."
Other types of software help small and mid-sized businesses keep track of employees with highly specific skills and training requirements.
Examples
The construction and hi-tech industries are heavy users, says Ryan Sanders, COO and cofounder of BambooHR, which makes software that lets companies "dive in for the right skills and the right training." Companies customize the software for their needs, whether that means "running a bulldozer, knowing programming languages, or speaking Spanish or French."
In the construction business, a company often has many skilled contract workers in several states. HR profile software not only helps managers quickly find people with the right skills, it also tracks the dozens of types of safety training necessary—to help the company find out which people have it and who needs it.
Internet businesses like Pinterest, Fitbit and Klout use the software to find an available .NET developer or database administrator. "You get answers quickly," Sanders says. "That's essential."
A growing but still small-scale use of the new HR software is in finding and developing employees for future management roles. "For 20 years, it's been a manager sitting down and writing 'Joe, John, and Jane' on a piece of paper," Ferrar says. "This is a different way of finding people."
Managers identify the characteristics they want for leadership and the software finds people within the organization who fit the profile. It keeps track of them, and it adds new candidates to the list.
Finding The Superstars
Identifying high-potential employees and developing them, instead of risking losing them to the competition, is a high-stakes task for enterprises.
According to a study by business research and advisory company CEB, a typical major company spends over $3 million a year trying to develop high-potential future leaders and keep them engaged in the company's work. An IBM study found that the top priority of senior HR leaders is talent development and employee engagement.
In the future, expect Big Data to take on a larger role in this task, too. Although it hasn't yet caught on in a big way, businesses perceive and crave its benefits.
Some 65% of the CEB study participants agreed that having data on employee competency and skills was "critical" to their talent management system, yet only 44% said their company was actually using this data to make hiring decisions. That's likely to change soon as businesses increasingly turn to analytics to solve HR problems.
The Bottom Line
New big-data HR techniques let companies get beyond outdated employee profiles and taxonomy lists to find in-house skills—by scouring the Internet.
New apps also have the potential to help enterprises find and retain future leaders by using objective tools instead of subjective referrals.
What's your take? Weigh in with a comment below, and follow Teresa Meek (Google+) @Domesticus1 (Twitter).
Subscribe for the best of HR Management by email: