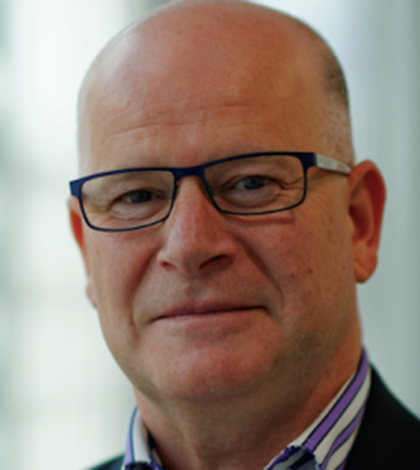 20 Nov

Is your HR strategy ready for the Digital Natives?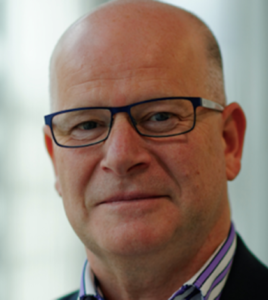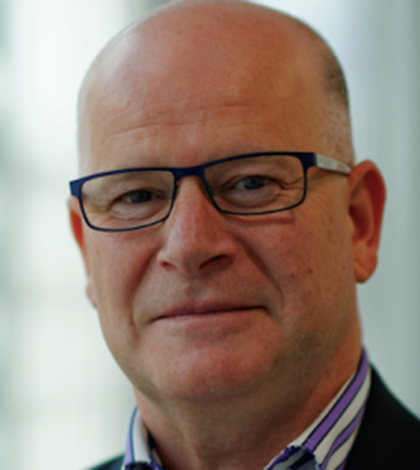 By Andy Campbell – diginomica.com
Over the next decade a new generation will start to enter the workforce. Hyper-connected, entrepreneurial, but lacking the corporate loyalty of their predecessors, the Digital Natives (aka Generation Z) could be HR's worst nightmare. But with the right people strategy and the appropriate tools, they could also be the key to shaping a successful future for the business.
The Digital by Default generation
The Digital Natives' defining characteristic is in their name. These are people born into a post-millennial era that has witnessed some of the world's biggest-ever technological innovations. Social, mobile, cloud and multi-media technologies are almost coded into their DNA.
According to research by Sparks & Honey, people of this generation spend 41% of their free time with computers or mobile devices, so you could go as far as calling them digital addicts. If their future employers fail to cater to this addiction, the Digital Natives will take their energy, expertise and enthusiasm to one that will. (Or even leave to start up their own.)
But it won't be enough to throw a whizzy laptop at a new hire and be done with it. The type of experiences the Digital Natives demand is also different. Unlike the Millennials (aka Generation Y), who were raised in the 1990s on a diet of dial-up internet and monophonic ring tones, the Digital Natives thrive in a post-iPhone environment. They are used to super-smooth hardware and software experiences at the swipe of a screen.
It will be up to their employers to provide – or allow – these consumer-grade experiences in the workplace. Saddling Digital Natives with old-school technology will not only hamper productivity, but may also see them criticizing their employers on social media.
But new, more user-friendly technologies aren't just a fix for the new generation of workers. All employees need the right tools to do their job, and investing in the latest mobile technologies and collaboration tools will enable everyone to be more productive, whether they're from generation Z, Y, X or any other letter.
Hierarchical models must change
The label "Digital Natives" is perhaps too limiting for this future workforce. Their technological familiarity is a defining characteristic, but it isn't the only one. According to Dan Schawbel, founder of Millennial Branding, self-reliance is another defining difference of the upcoming generation:
While millennials seek mentors, Generation Z is more about helping themselves.
That poses a problem for organizations with traditional, hierarchical management models. The curious, creative and self-sufficient Digital Natives are unlikely to shine in an environment where they are assumed to be at the bottom of a very long ladder. They may tolerate it – at least for a while – but it's a wasted opportunity, as their much-needed ideas and creativity will go untapped, and their impulse to engage with peers across organizational boundaries will be stifled. For organizations that need to change and adapt to the modern world (and which organization doesn't?), suppressing the ideas and collaborative tendencies of their youngest recruits will be a sure path to obsolescence.
New organizational models pave the way
Many businesses already know this, and are developing organizational structures that accommodate the cultures and aspirations of the youngest entrants to the workforce. Business consultancy ReSource Pro, for example, gives employees time and resources to work on good causes, while Obvious – a startup incubator headed up by Twitter co-founders – is using agile programming techniques to offer increased responsibility and accountability for particular projects. These are risky but rewarding approaches to organizing the new generation of workers, and their successes (and failures) will serve as waymarkers for traditional businesses hoping to make the most of the Digital Natives when they start work.
Living up to the employer brand
For many large organizations, however, introducing new, consumer-grade technologies and organizational structures may seem like a major upheaval. Will it really be worth the effort?
According to behavioral research, it won't just be a valuable exercise – it will be essential to retaining any kind of workforce in the coming years. From its multi-industry experience and research into the digital native consumer, Martin-Wilbourne Partners finds that
Products are more important to Generation Z than the brands that produce them, and these consumers will change brands easily in search of higher quality.
The point about brand loyalty has dramatic implications for how the next generation approaches job-seeking and employment. Now that recruitment is done via social networks and companies post flattering images of their work environment on social media, every company has an "employer brand": a set of explicit or implicit promises about its working culture, the opportunities it offers, and the way it treats its people.
Digital Natives may be attracted by an enticing employer brand, but will have no hesitation in switching jobs if the reality doesn't live up to the brand promise. Even if an employer succeeds in getting new hires on board with an Generation Z-friendly promise, if it fails to deliver its promised focus on employee involvement and development, it won't be able to hold on to top talent for long. Equally, to be truly successful it's important that the methods used to enable such development match the recruits' preferred engagement and learning styles.
No such thing as bad publicity?
This is also where the digital natives' technological obsession comes back into play. Social media is more than just a hobby to Generation Z, and they are happy to write – and post images and video – about any and all of their experiences on their networks of choice. A wikia.com study found that 55% of digital natives use social networks primarily to share their opinions, so you can imagine how quickly they'll feed back to their peers if their employer fails to deliver the experience they expect.
There is, of course, a silver lining to this cloud. Those businesses able to accommodate Generation Z's needs and culture will find their reputation and brand awareness significantly boosted by a legion of new recruits who are happy to tell everyone, including digitally-savvy customers, how great their employer is on their personal social media accounts.
An opportunity to engage a new generation of workers
The Digital Natives are coming, whether your organization is ready or not. And while this new breed of worker will bring uncertainty and change, that disruption can be a hugely positive force. There is an unprecedented opportunity to foster a new generation of engaged, tech-savvy, creative and evangelical workers—but only by using the right combination of engagement strategies and technology tools to offer the Digital Natives an outstanding employment experience.
Andy has been at Oracle for 15 years. As an HCM Evangelist he has a thought leadership role and works closely with strategic customers to explore the opportunities offered by leading-edge HR solutions. He was previously responsible for delivering significant business transformation programmes in the UK and EMEA, across a variety of industry sectors. Prior to joining Oracle, Andy was Head of Management Development for a leading UK retailer.
Subscribe for the best of HR Management by email: